Overview
National Geographic Islander has sailed among super-pods of thousands of dolphins. Seen killer whales hunting off her bow. And from her decks scientists have conducted an ongoing study of Galápagos sea turtles year after year. She's been sailing among these islands since 2004, with annual upgrades and retrofits. She is a common sight, almost an institution, in the bays of the islands, regularly hosting scientists, writers, and local teachers aboard.
At just 164 feet, she hosts an intimate community, and life aboard is friendly and bright. A genuine feeling of community quickly develops between guests and staff. Names are quickly learned and personal preferences remembered—Islander's shipboard services are impeccable.
Yacht-scaled and trim, her mahogany and gleaming brass fittings create a gracious and welcoming environment. From broad open decks (complete with comfy hammocks perfect for iguana-like basking in the sun) to delectable dining on fresh, local food, Islander delivers a sophisticated and amiable expedition. Designed for active exploration, she can visit areas larger vessels can't, and guests often compare Islander to being aboard a private yacht—one that's as smart as she is lovely and dedicated to discovery.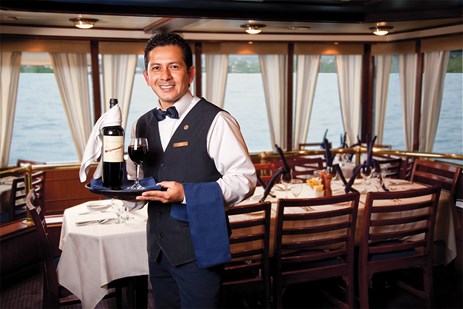 The Details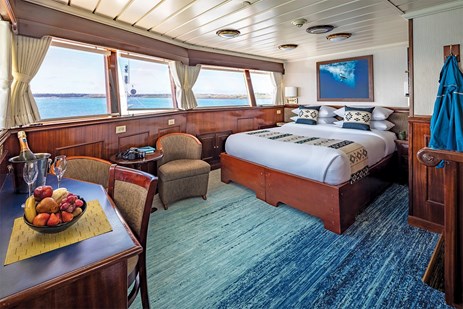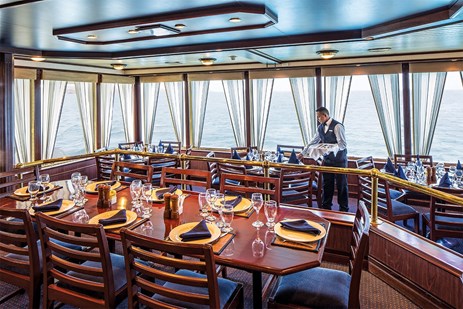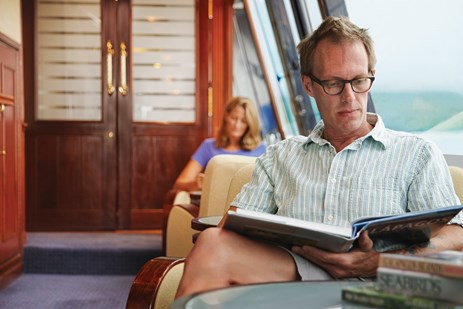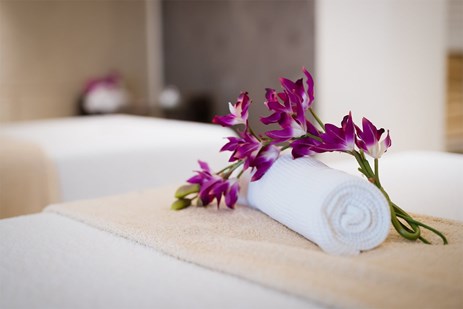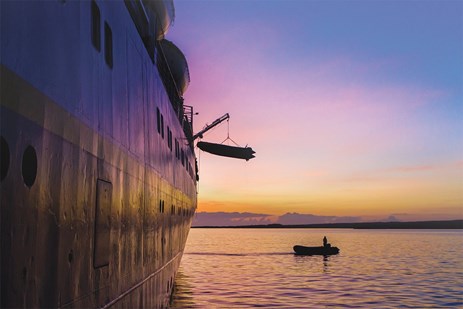 24 outside cabins
All feature ocean views, private facilities, climate controls, hair dryers and flat-screen TV, plus Ethernet, Wi-Fi connections and USB ports for mobile devices.
(2) National Geographic Islander Itineraries