Explore the coast of Vietnam
Experience the best of Vietnam on a two-week journey along the lush coast, traveling effortlessly from tranquil bays to bustling cities. Explore centuries of history and culture with visits to colorful fishing villages, beguiling pagodas, and sites of importance to more recent events.
Experience sunrise as you cruise amongst the fantastical shapes of the limestone formations in Ha Long Bay, a UNESCO World Heritage site

Walk through the elaborate tunnel system of Vinh Moc. Using ancient techniques, the locals created underground cities for safety during wartime

Savor the fresh and aromatic Vietnamese cuisine, one of the most fascinating parts of the country's culture

Visit the authentic 18th- and 19th-century homes, the Japanese bridge, and the temples of Hoi An, a UNESCO World Heritage site

Enjoy the hustle and bustle of Ho Chi Minh City, where the energy of this vibrant city is tangible and crossing the street is a well-orchestrated dance with hundreds of scooters
Price
From $14,460 per person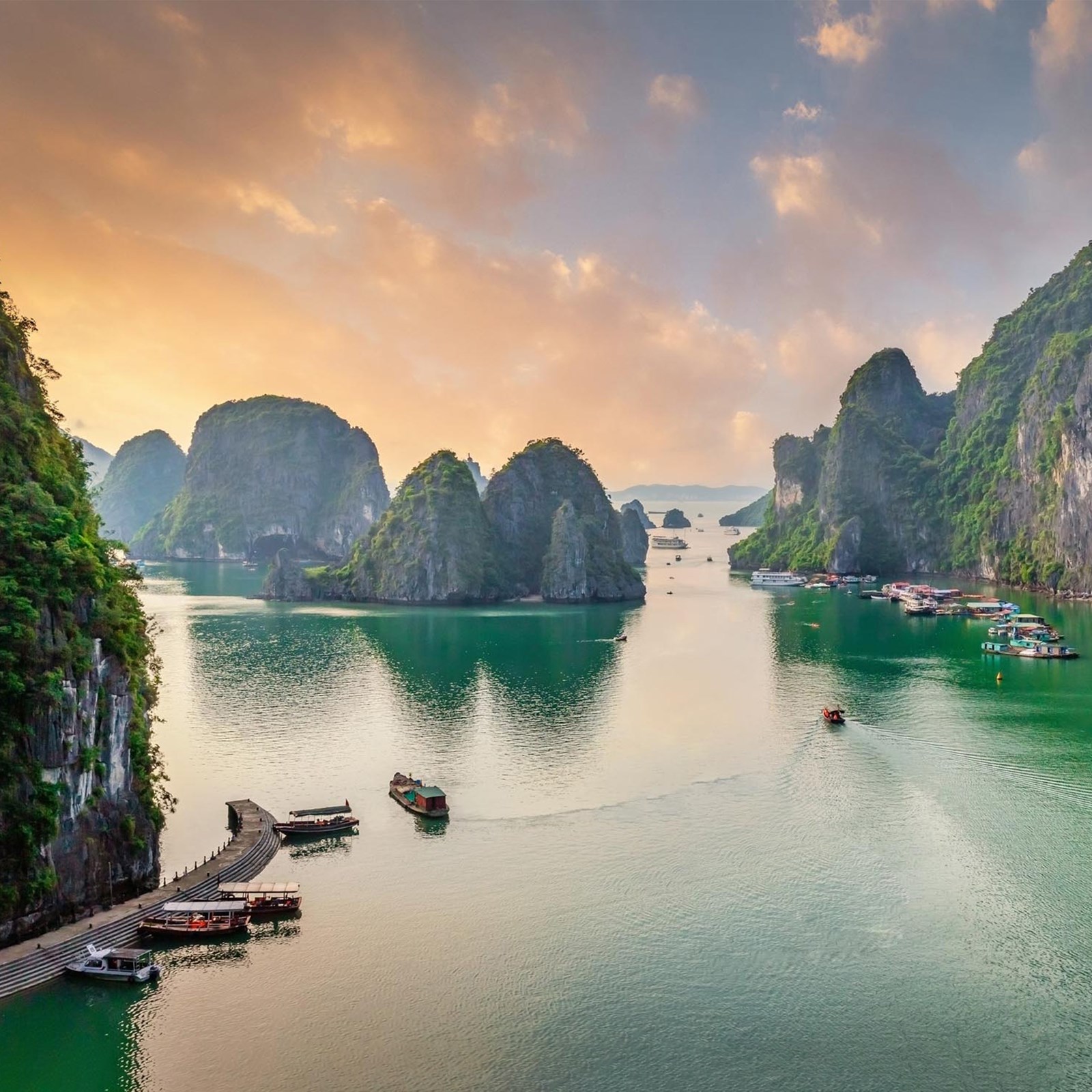 Vietnam
Day By Day
Sail the coast of Vietnam, a country blessed with natural wonders and a rich tapestry of history and cultures. Graceful stone temples built 1,000 years ago rise on hilltops, while hundreds of vividly painted red and blue fishing boats line small harbors. Markets and shopping are as diverse as the landscape, and the people are warm and proud to share their rich culture and cuisine. From a traveler's viewpoint, it is a fascinating country to visit.
Current
Disembark
Ho Chi Minh City (Saigon), Vietnam
Itinerary
Ready for the adventure of a lifetime?
Dates, Rates & Cabins
Travel on this itinerary from $14,460 per person