Coastal New Zealand: Auckland to Milford Sound
New Zealand's unparalleled natural beauty beckons with soaring peaks, crystal-clear lakes, and swathes of unpopulated white-sand beaches. Traveling through scenic fjords, bays, and sounds, witness plunging waterfalls and an abundance of whales, dolphins, and fur seals drawn by sparkling waters rich with marine life. The last country to be inhabited by humans and isolated for 85 million years, New Zealand boasts flora and fauna found nowhere else in the world. Among its 300 species of birds are the world's smallest penguin, a colony of 20,000 gannets, and the magnificent royal albatross, with an impressive 10-foot wingspan.
On guided walks through a rare podocarp forest, a rainforest, botanical gardens, and arboretums, learn about the country's fascinating plant life

Visit sites important to Maori history and culture, Napier's well-preserved art deco city center, and cosmopolitan Auckland, "the City of Sails"

New Zealand's celebrated wines and culinary specialties add to the many pleasures of this inspiring expedition
Price
From $19,310 per person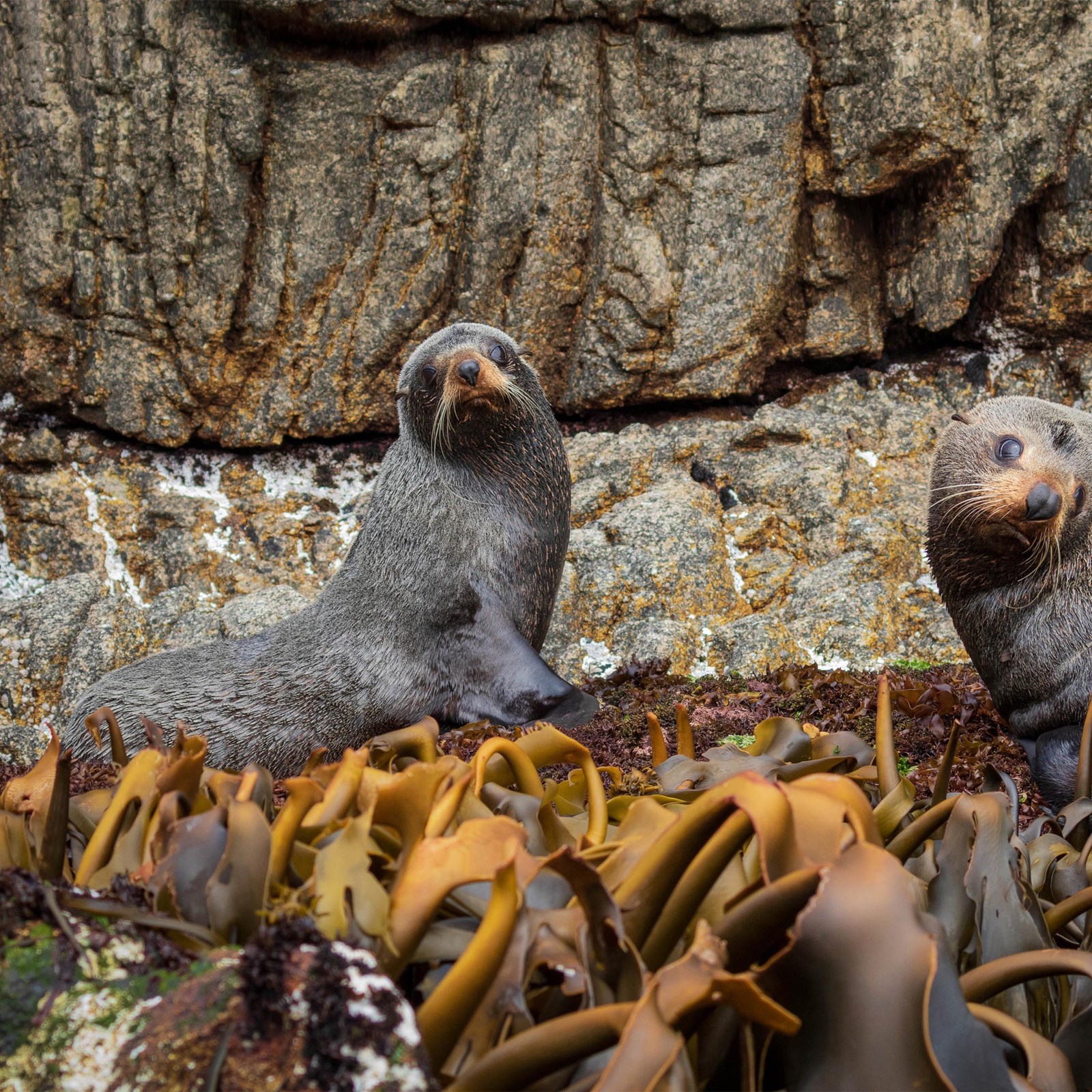 New Zealand
Day By Day
Our expedition cruises provide direct access to smaller islands tucked in the bays and sounds of the North and South Islands, and pristine coastal locations with few roads. Our hallmark flexibility allows us to observe marine and avian wildlife as it appears, optimizing opportunities to encounter whales, dolphins, seals, albatrosses, penguins, and other species.
Current
Embark
Auckland, New Zealand
Disembark
Milford Sound, New Zealand
Itinerary
Reverse
Embark
Milford Sound, New Zealand
IMPORTANT: Your expedition may be traveling over the International Date Line, so please confirm departure and arrival dates with an Expedition Specialist before booking your flights.
Ready for the adventure of a lifetime?
Cabins, Dates & Rates
Travel on this itinerary from $19,310 per person