Exploring the British and Irish Isles
The Expedition Experience
See the Isles as few, including its inhabitants, have ever seen them—largely because an expedition ship is required. Tropical gardens on the Isles of Scilly. Beehive huts of 6th century Celtic monks. Cliffs thronged with puffins at St Kilda. Macbeth's (presumed) grave at Iona. Despite centuries of civilization, there is a pervasive wildness still, and a visible pre-history.
British & Irish Isles Itineraries
Join
Former
Prime
Minister
Gordon
Brown
Read Bio
British & Irish Isles Brochure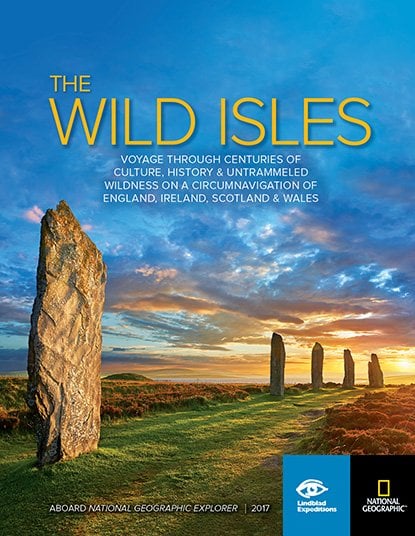 View online or have one mailed to you. It's free!
Brochures & DVDs