Europe aboard NG Orion
Exclusive
Insider access & unique opportunities
Itinerary design and development has always been a Lindblad Expeditions art, and our Europe 2.0 program combines the best of independent travel with having someone thoughtfully handle the logistics for you and ensure unanticipated delights.
Our Europe field team has developed exclusive opportunities—behind-the-scenes visits, dining experiences, concerts and performances, and more—ones you wouldn't otherwise experience, everywhere we go. We'll visit a private French chocolate house for a chocolate demonstration, enjoy a private performance by a famous local musician at a traditional cider house, and gather mussels with fishermen in Villagarcia de Arousa.
In addition, our voyages are deliberately paced to allow more time in ports so you can explore deeper, with at least one evening ashore for a local dinner, and the nighttime delight of charming towns. And most importantly, we've also built in time for you to explore on your own.
You'll never miss a one-of-a-kind view, an enriching encounter, a photogenic sunset, or the magic of the totally unexpected. It's a way to travel that puts the unforgettable in otherwise memorable experiences.
Meet Jacob Edgar, your ethnomusicologist
Europe aboard NG Orion Itineraries
Ready To Book?
US: 1.800.397.3348
Int'l: 1.212.261.9000
Weekdays 9a - 10p (ET)
Weekends 10a - 5p (ET)
Or call your travel agent
Our online reservation system is always available.
Important Flight Information
Please talk to an Expedition Specialist before booking your airfare.
Europe Compendium 2017 MultidestinationBrochure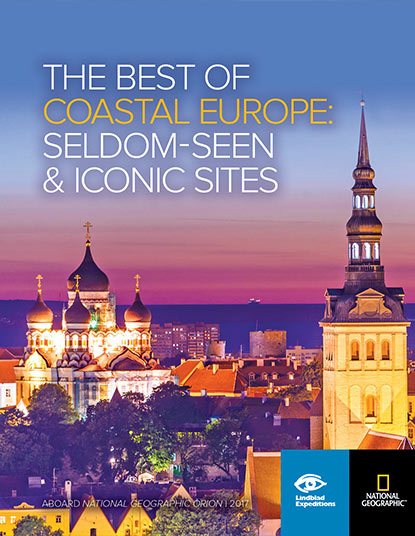 View online or have one mailed to you. It's free!
Brochures & DVDs
Hotels arranged before or after your voyage
Learn more