Europe aboard NG Orion
Seamlessly Connected & Continuous
Complimentary extensions & 10% savings on connected voyages
Combine voyages to save 10%
See more of what you love by combining two or more voyages and take 10% off each voyage. You may desire to take two or more voyages back-to-back. Or enjoy one journey, disembark to visit a particular region on your own, and then rejoin National Geographic Orion on another embarkation date for a different segment of her journey in a different region. This "hop on-hop off" approach is just one more way we are dedicating ourselves to giving you a unique European experience on your terms.
Premium hotels to bookend your travel
Our Experience Designers have selected a premium hotel in each departure and arrival city to pad your take-off or landing, so to speak. Our Expedition Specialists will happily make the arrangements for you. Call for pricing and more details.
Europe aboard NG Orion Itineraries
Europe Compendium 2017 MultidestinationBrochure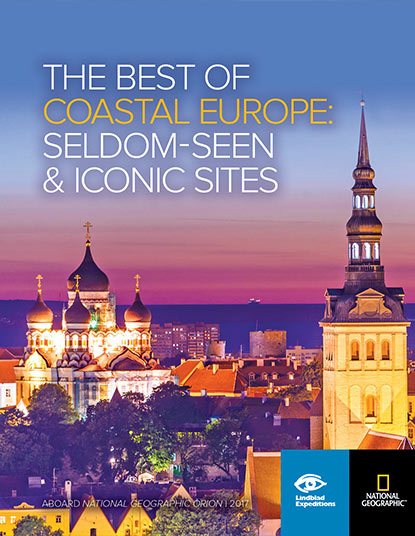 View online or have one mailed to you. It's free!
Brochures & DVDs