The Mediterranean
Pack Your Camera
Illustrate the exciting story of your adventure
Sailing aboard a tall ship is, for many, a once-in-a-lifetime experience, and it's certainly a non-stop photo op that deserves to be captured. Add to that the points of scenic and historic interest, the moments of beauty and wildness that will occur during the voyage, and you will want to document it all. So whether you use a smartphone, a point-and-shoot or more sophisticated gear, we encourage you to have a camera along.
Mediterranean Itineraries
Mediterranean 2017-18 Brochure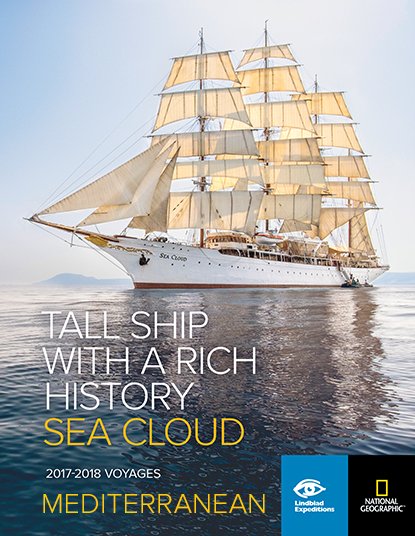 View online or have one mailed to you. It's free!
Brochures & DVDs
Greece Weather
JAN-MAY
JUN-DEC
LOW TEMP
65-70°F
65-70°F
HIGH TEMP
85-90°F
75-82°F
WATER TEMP
85-90°F
62-68°F