Scotland
The Expedition Experience
Discover secluded villages, ancient sites, verdant landscapes, and engaging people for an intimate perspective on Scottish life, past and present. Our ship, Lord of the Glens, is uniquely sized to transit the Caledonian Canal, which cuts through the heart of the highlands, plus venture into the sea for a coastal exploration on our Scotland cruises.
Scotland 2017 Brochure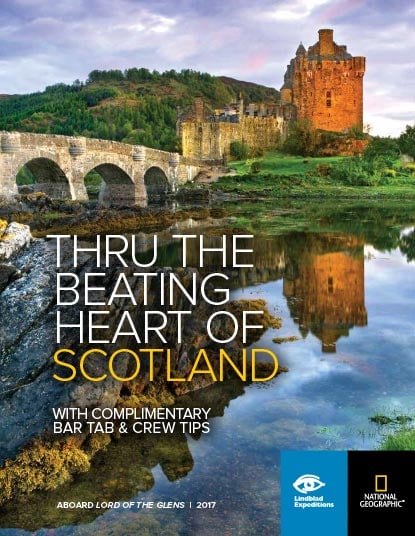 View online or have one mailed to you. It's free!
Brochures & DVDs
Scotland Weather
JUN-AUG
LOW TEMP
40-50°F
HIGH TEMP
60-70°F
WATER TEMP
N/A