Scotland
Scotland Expedition Team
Share the adventure with knowledgeable, engaging companions
Over the 25 years of our history in Scotland, the quality of our veteran staff, and their companionship is the reason the Lindblad name is known and respected for top-quality expeditions. And, now that we are aligned with National Geographic, there is no better team anywhere.
The team composition
Every expedition sails with a veteran expedition leader, a historian, and a naturalist. Some departures also have a National Geographic expert. Together, they weave a narrative of the country's history, sites, and natural wonders as you sail through them, offering a rich, experience of the region that would otherwise be impossible.
Featured Scotland Team Members
Scotland 2017 Brochure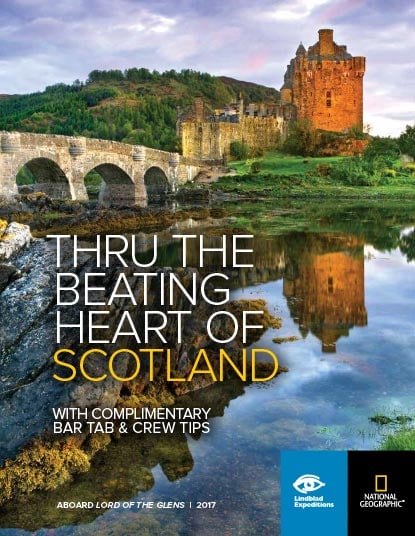 View online or have one mailed to you. It's free!
Brochures & DVDs
Scotland Weather
JUN-AUG
LOW TEMP
40-50°F
HIGH TEMP
60-70°F
WATER TEMP
N/A
Guest comments
"Historian was outstanding!"
-Mary Sue O.
READ MORE