Alaska
The Expedition Experience
You'll hear the thunderous crack of calving glaciers. Sail alongside pods of orca; see breaching humpbacks and foraging brown bears. Hike verdant old-growth rain forests and kayak peaceful coastlines. In the 30+ years we've been exploring Alaska, we have provided the richest experience possible.
Alaska Itineraries
Alaska 2017 Brochure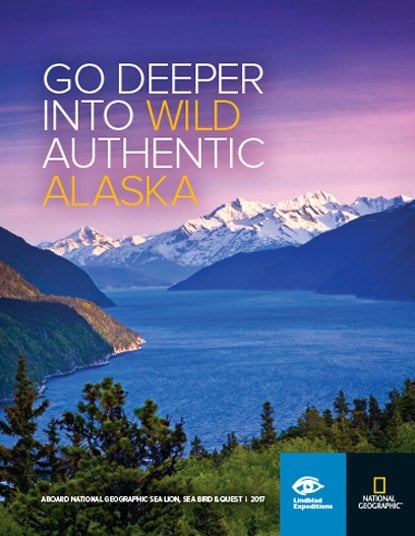 View online or have one mailed to you. It's free!
Brochures & DVDs
Boston Globe
See what well-known publications say about exploring with us
Read the article
Nat Geo Photographer Flip Nicklin
Read Bio
Alaska Weather
APR-SEP
LOW TEMP
39°F
HIGH TEMP
60°F
WATER TEMP
N/A
Guest comments
"This was a fantastic experience that combined informative information, wonderful scenery, and great company."
-Danya K.
READ MORE