Canada
Cultural Experiences
Vikings to European explorers
Strong maritime traditions endure, and we encounter British, Scottish, Acadian, and French influences, plus see historic lighthouses, visit tiny fishing hamlets, the ruins of ancient Viking civilization, and relics of WWII harbor defenses.
Explore the ancient Viking settlement of L'Anse aux Meadows
Discovered in 1960, this UNESCO World Heritage site is a Norse settlement dating to the year 1000 and remains the only widely accepted instance of pre-Columbian Viking exploration of the Americas. Explore the grounds where Viking-built structures including a longhouse, smithy, and boathouse once stood, and see some of the artifacts that have been recovered in this region that has been continuously inhabited for over 5,000 years. Plus, visit Norstead where history comes alive in a recreated Viking village and trading port.
Experience Acadian cultures and unique island outposts
The islands surrounding Newfoundland have intriguing, tumultuous histories. Some settlements were colonized by superpowers, others near the Iles de la Madeleine were founded by shipwrecked sailors. One island we visit remains under French control, the last of the New France colonies. Stroll the streets of small fishing hamlets and visit cafes and shops situated along the waterfront. Taste the bounty of the region in the seafood and—including scallops from a third-generation, family-owned smokehouse we visit and tour in Iles de la Madeleine.
Discover Charming Baddeck

Explorations: All Destinations 2017-18 MultidestinationBrochure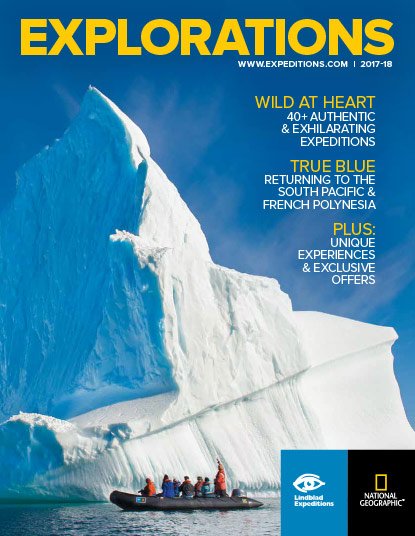 View online or have one mailed to you. It's free!
Brochures & DVDs
Canada Weather
JAN-MAY
JUN-DEC
LOW TEMP
65-70°F
65-70°F
HIGH TEMP
85-90°F
75-82°F
WATER TEMP
85-90°F
85-90°F