Canada
Canada Expedition Team
Our superb team is the key to your experience
The team composition
Every expedition sails with a veteran expedition leader and a team comprised of eight naturalists and historians with a variety of specialties: geology, biology, archaeology, anthropology, maritime history, and more. Other members of the 15-person team include an undersea specialist, a National Geographic photographer, plus a Lindblad-National Geographic certified photo instructor, a video chronicler, and a wellness specialist. Together, they provide you with a greater understanding and appreciation for this exceptional place.
More specialties and personalities
Our better than one-to-ten staff-to-guest ratio ensures you the benefits of diverse backgrounds, and the freedom to head out on activities with the naturalist whose interests mirror your own. You are never assigned to a specific group, and our team can custom-tailor activities to match your activity level—to make each day of your expedition uniquely yours, and deeply rewarding.
Featured Canada Team Members
Explorations: All Destinations 2017-18 MultidestinationBrochure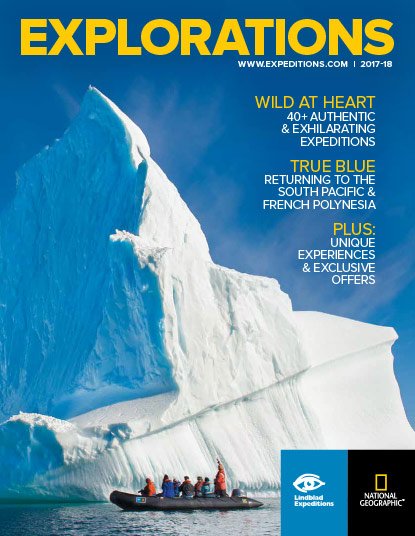 View online or have one mailed to you. It's free!
Brochures & DVDs
Canadian Geo In The News
Canada Weather
JAN-MAY
JUN-DEC
LOW TEMP
65-70°F
65-70°F
HIGH TEMP
85-90°F
75-82°F
WATER TEMP
85-90°F
85-90°F