Canada
Pack Your Camera
Document the essence of Canada and take the best photos of your life
With its iconic lighthouses and brightly painted fishing villages, plus wind- and wave-carved cliffs of extraordinary beauty, eastern Canada is a photographer's paradise. And you'll have the benefit of top professionals as traveling companions.
National Geographic Photographer at your service
Discover incredible photo ops while on expedition, and with the services of a National Geographic photographer and Lindblad-National Geographic certified photo instructor, you're sure to get the photos of a lifetime.
Thanks to our Expedition Photography program you'll have the assistance you need to take the best shots of your life. And you'll get to participate in unique "share and learn" opportunities too, including one-to-one critiques, on-board presentations and slideshows, plus "laptop gallery" events. Whether you think of yourself as a photographer, or just someone with a point-and-shoot, you'll go home a better more confident image-maker.
Explorations: All Destinations 2017-18 MultidestinationBrochure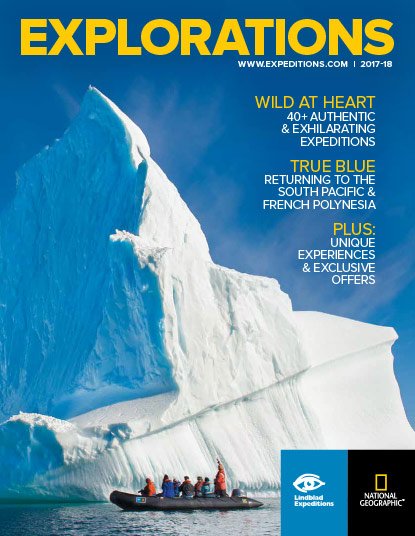 View online or have one mailed to you. It's free!
Brochures & DVDs
Canada Weather
JAN-MAY
JUN-DEC
LOW TEMP
65-70°F
65-70°F
HIGH TEMP
85-90°F
75-82°F
WATER TEMP
85-90°F
85-90°F