Canada
Canada Wildlife
A mix of temperate, boreal, and arctic species
Though a small part of the landmass of Canada, the craggy coastlines and sheltered fjords of the Canadian Maritimes are host to a wide variety of wildlife.
Sailing rich seas

Sail into remote bays and wildlife-rich channels, where we'll linger to look for life. We pass through the narrow Straits of Belle Isle, where all sea life that wishes to go from west to east or east to west must transit. Our naturalists will keep a keen eye on the horizon for seals, dolphins, and porpoises that are common in the region.
Canadian birds
The birdlife of Canada is impressive in its richness and diversity. Be on the lookout for Harlequin ducks, American black oystercatchers, bald eagles, trumpeter swans, and sandhill cranes during our hikes and Zodiac cruises.
Overheard
This is best trip I have ever taken (I travel 3-4 times a year).
Explorations: All Destinations 2017-18 MultidestinationBrochure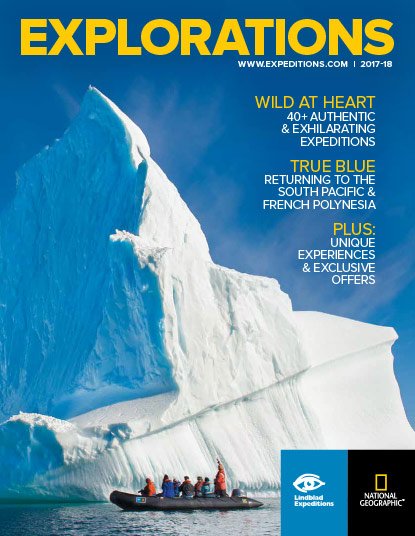 View online or have one mailed to you. It's free!
Brochures & DVDs
Canadian Geographic
See what well-known publications say about exploring with us
Read the article
Canada Weather
JAN-MAY
JUN-DEC
LOW TEMP
65-70°F
65-70°F
HIGH TEMP
85-90°F
75-82°F
WATER TEMP
85-90°F
85-90°F