Caribbean
Caribbean Expedition Team
Share the adventure with knowledgeable, engaging companions
The quality of our veteran staff, and their companionship is the reason the Lindblad name is known and respected for top-quality expeditions. And now that we are aligned with National Geographic, there is no better team anywhere.
The team composition
Every expedition sails with a veteran expedition leader, a historian, and a naturalist who is also a Lindblad-National Geographic certified photo instructor. With an extensive background in the region and knowledge of the islands' histories and wildlife, you can rely on our Caribbean travel guides to offer a greater understanding and appreciation of this beautiful place.
Featured Caribbean Team Members
Caribbean 2017-18 Brochure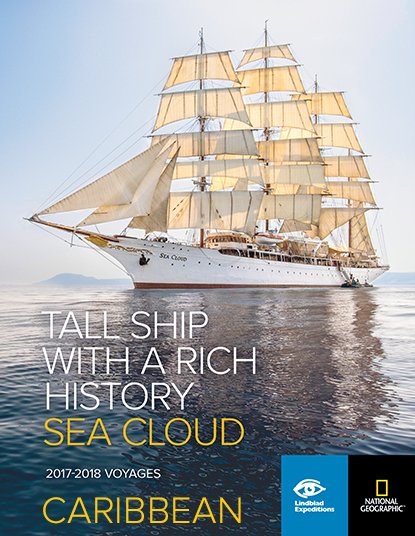 View online or have one mailed to you. It's free!
Brochures & DVDs
Caribbean Weather
WINTER
LOW TEMP
70°F
HIGH TEMP
85°F
WATER TEMP
N/A