Caribbean
Caribbean FAQs
Check here first for Q & As about our Caribbean expedition
Have Questions?
US: 1.800.397.3348
Int'l: 1.212.261.9000
Weekdays 9a - 10p (ET)
Weekends 10a - 5p (ET)
Caribbean 2017-18 Brochure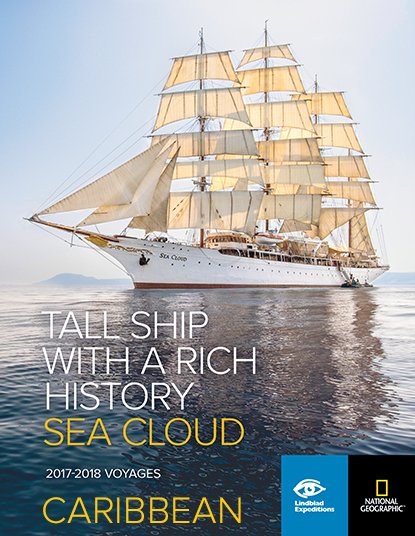 View online or have one mailed to you. It's free!
Brochures & DVDs
Guest comments
"We love the Lindblad experience and consider no other group when planning our next trip. Thank you all…for making such a great experience for us"
-Ellie C. and Al B.
READ MORE