Pacific Northwest
Pacific Northwest Expedition Team
Share the adventure with knowledgeable, engaging companions
Over the 20+ years of our history on the Columbia and Snake Rivers, the quality of our veteran staff and their companionship is the reason the Lindblad name is known and respected for top-quality expeditions. And, together with National Geographic, there is no better team anywhere.
The team composition
Every expedition sails with a veteran expedition leader, a historian, a geologist/naturalist, plus a Lindblad-National Geographic certified photo instructor and a wellness specialist. They're engaging travel companions, and their various areas of expertise will illuminate this remarkable region.
More specialties and personalities
Our excellent ratio of one staff to 12 guests ensures more insight and personalities. You are never directed into groups or assigned when exploring with us, and when there's an option for different activities—say a hike, kayak excursion, or nature stroll—you're free to gravitate to the naturalist whose interests mirror your own.
Featured Pacific Northwest Team Members
Overheard
All were just great.  Can't say enough about how impressed we were with captain, hotel manager, officers, and crew! Wonderful job.  Thank you!
Pacific Northwest Itineraries
Columbia & Snake Rivers 2017 Brochure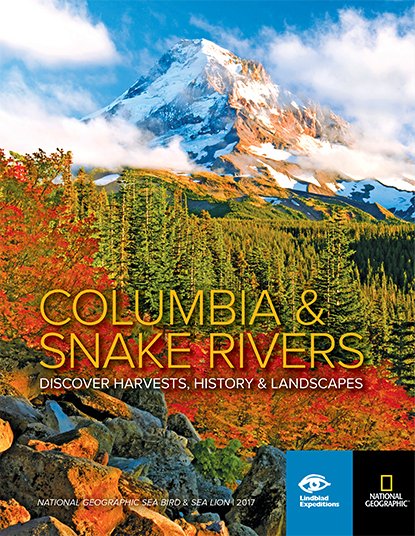 View online or have one mailed to you. It's free!
Brochures & DVDs
Food & Wine
See what well-known publications say about exploring with us
Read the article
Pacific Northwest Weather
JAN-MAY
JUN-DEC
LOW TEMP
31-41°F
33-47°F
HIGH TEMP
44-66°F
45-77°F
WATER TEMP
45-54°F
50-58°F