Peru
The Expedition Experience
See daybreak over Machu Picchu on a Peru cruise. Explore 3,000-year-old cities built by the Inca. See stunning archaeological sites from a privileged perspective, as you gain insight into an empire that thrived long ago. And discover the contemporary living component to the rich cultural heritage that is Inca.
Evergreen Offers
ADD GALÁPAGOS AND/OR THE UPPER AMAZON FOR MORE SAVINGS
Combine your Amazon trip with Galápagos voyage and FLY FREE on select 2017-18 dates on all flights from Miami, including flights to Guayaquil or Quito, Galápagos, Lima and Iquitos (up to $2,100 value); ask about other U.S. gateways.
Upgrade to business class to Guayaquil for $500 on select dates. Book by July 31, 2017.
SAVE 10%
Combine Upper Amazon + Galápagos or Upper Amazon + Machu Picchu & Peru's Land of the Inca and save 10%.
*New bookings only. Subject to availability.
Machu Picchu and Peru 2017-2018 Brochure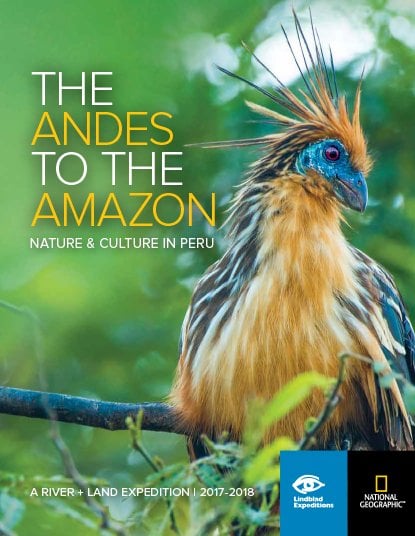 View online or have one mailed to you. It's free!
Brochures & DVDs
Peru Weather
JAN-MAY
JUN-DEC
LOW TEMP
65-70°F
65-70°F
HIGH TEMP
85-90°F
75-82°F
WATER TEMP
75-82°F
62-68°F