Peru
Peru FAQs
Check here first for Q & As about our Peru expedition
Evergreen Offers
ADD GALÁPAGOS AND/OR THE UPPER AMAZON FOR MORE SAVINGS
Combine your Amazon trip with Galápagos voyage and FLY FREE on select 2017-18 dates on all flights from Miami, including flights to Guayaquil or Quito, Galápagos, Lima and Iquitos (up to $2,100 value); ask about other U.S. gateways.
Upgrade to business class to Guayaquil for $500 on select dates. Book by July 31, 2017.
SAVE 10%
Combine Upper Amazon + Galápagos or Upper Amazon + Machu Picchu & Peru's Land of the Inca and save 10%.
*New bookings only. Subject to availability.
Machu Picchu and Peru 2017-2018 Brochure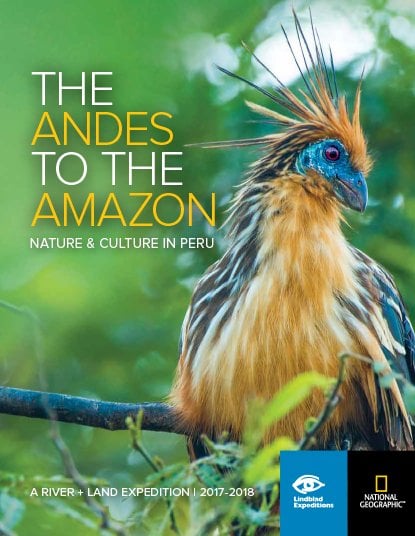 View online or have one mailed to you. It's free!
Brochures & DVDs