South American West Coast
The Expedition Experience
A vast land at the southern end of South America, Patagonia spans national boundaries but has no precise borders of its own. Embark on a South America expedition and discover massive snow-covered Andean peaks, steppes, fjords, glaciers, forests, rivers, lakes and valleys—inhabited by exceptionally interesting wildlife that is marvelously adapted to living here.
South American West Coast Itineraries
Patagonia 2017-18 Brochure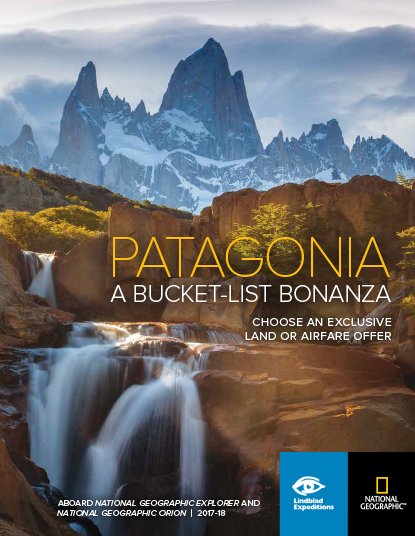 View online or have one mailed to you. It's free!
Brochures & DVDs