Vietnam & Cambodia
The Expedition Experience
Embark on a Vietnam and Cambodia travel journey to discover the ways of life along the Mekong River, where traditions are deeply respected, even as modern influences grow. Explore sublime temples at Angkor and the bustling cities of Saigon and Phnom Penh. Sail aboard Jahan, the most luxurious ship on the river.
Vietnam & Cambodia Itineraries
Vietnam & Cambodia 2018 Brochure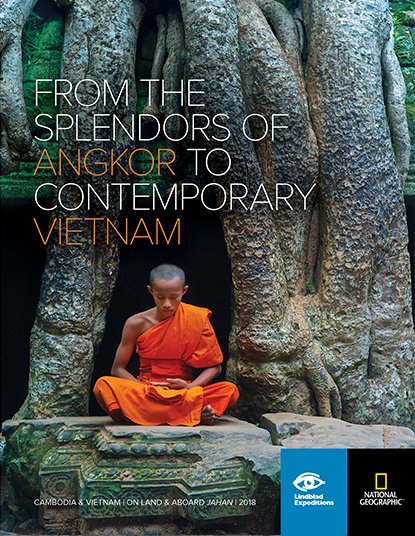 View online or have one mailed to you. It's free!
Brochures & DVDs
Vietnam & Cambodia Weather
JAN-MAY
JUN-DEC
LOW TEMP
65-70°F
65-70°F
HIGH TEMP
85-90°F
75-82°F
WATER TEMP
85-90°F
62-68°F