Vietnam & Cambodia
Pack Your Camera
Illustrate the story of your adventure
Exploring Vietnam and Cambodia is, for many, a once-in-a-lifetime experience, and it's certainly a nonstop photo op that deserves to be captured. Add to this the points of scenic and historic interest that will occur during the expedition, and you will want to document it all. So whether you use a smartphone, a point-and-shoot, or more sophisticated gear, we encourage you to have a camera along to take unforgettable Cambodia and Vietnam travel photos.
Vietnam & Cambodia Itineraries
Vietnam & Cambodia 2018 Brochure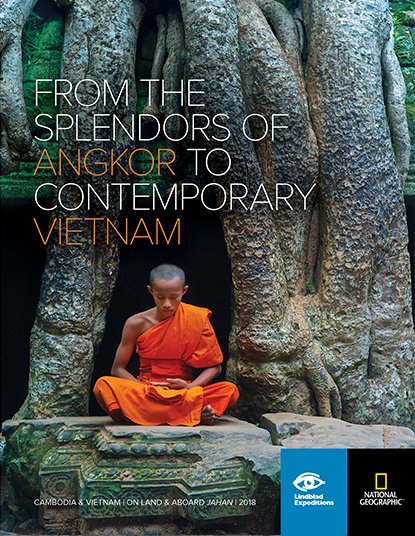 View online or have one mailed to you. It's free!
Brochures & DVDs
Vietnam & Cambodia Weather
JAN-MAY
JUN-DEC
LOW TEMP
65-70°F
65-70°F
HIGH TEMP
85-90°F
75-82°F
WATER TEMP
85-90°F
62-68°F