Literally in the middle of the Pacific Ocean, the strikingly beautiful, truly remote islands on our new voyages redefine "off the beaten path." Few people have ever followed in the wakes of legendary Polynesian navigators or Western explorers and merchants who ventured far into the big, blue ocean long before satellite navigation systems.

Get Inspired By Photos, Videos, Webinars, Stories, And Exclusive Offers. Sign Up
These early adventurers would surely agree with NASA astronaut Frank Borman, commander of Apollo 8: "Exploration is really the essence of the human spirit." Whether circling the Moon or venturing to some of the most isolated places on Earth, there's an exhilarating thrill of discovery in seizing the rare opportunity to experience largely unknown destinations.

These islands that we'll explore belong to Britain, New Zealand, and France; are linked to James Cook, Captain Bligh, and Moby Dick; and residents—if there are any—speak various languages. What they have in common is pristine beauty and fascinating histories full of bravery, intrigue, and, of course, adventure.


Experience this true isolation for yourself on:
Journey Across the Remote Pacific: Taipei to Tahiti
Easter Island to Tahiti: Tales of the Pacific
Tahiti to Fiji: Reefs, Lagoons & Volcanic Isles


Seafaring Legends: Pitcairn & Ducie Atoll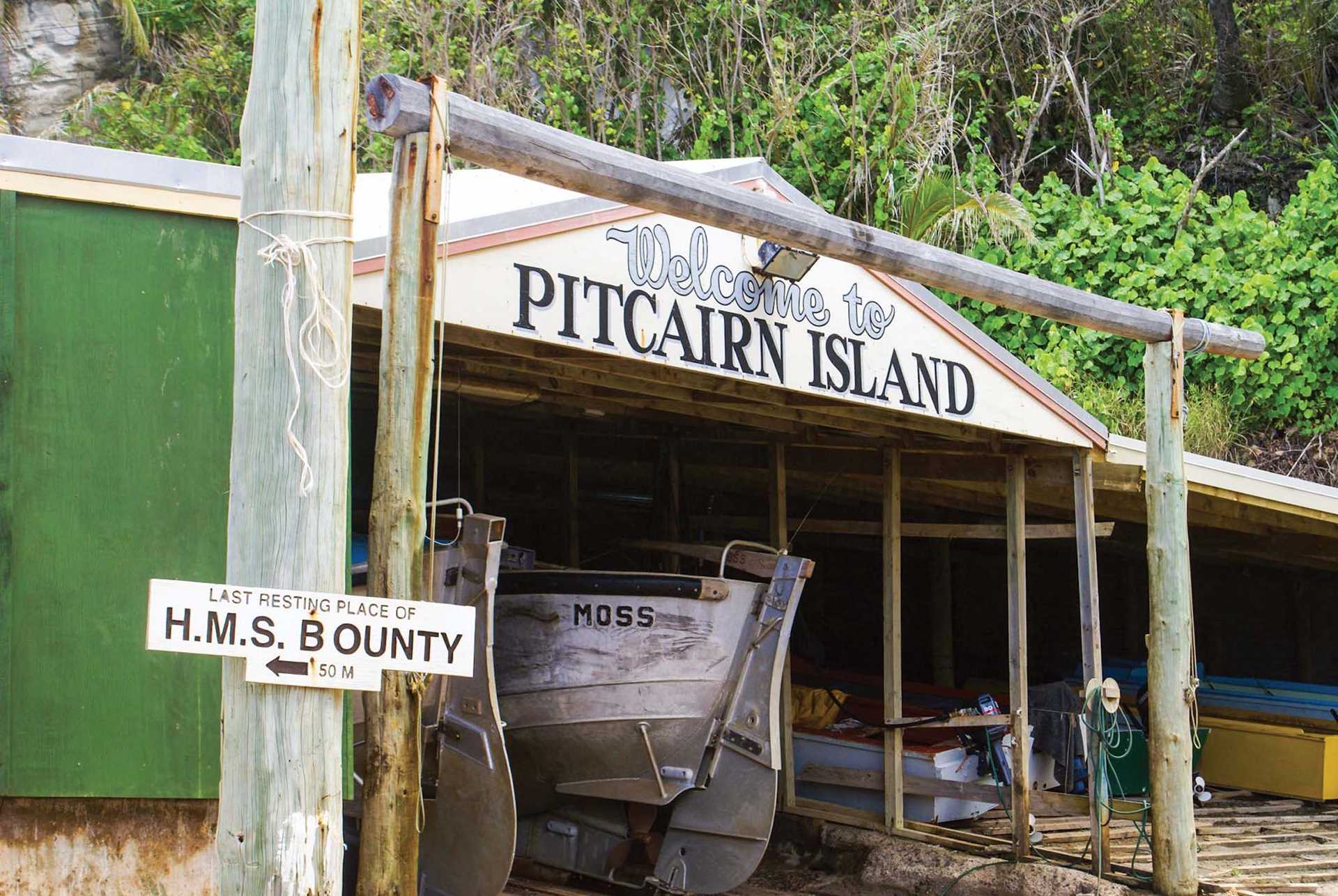 The only British Overseas Territory in the Pacific, Pitcairn lies between Tahiti and Easter Island. Although it has awe-inspiring protected natural resources, it is better known as the island where Fletcher Christian settled with a handful of other H.M.S. Bounty mutineers and more than a dozen Tahitians in 1790. On our visit to Pitcairn, we'll see the Bounty's anchor and meet some of the island's 50 current residents, all descendants of these original inhabitants. Expect to be welcomed by a warm "wut-a-way you," which means "hello" in Pitkern, a language the island's founders developed to bridge the gap between English and Polynesian.
Amazingly, the Bounty isn't the only legendary Western ship with ties to Pitcairn. The whaling ship Essex left from Nantucket in 1819 and the true story on which Moby Dick is based partially unfolded here. After their ship was destroyed, survivors filled three whale boats; two ended up on the Pitcairn Islands.

Pitcairn, Henderson, Ducie, and Oeno compose the Pitcairn Islands group; only Pitcairn is inhabited. Due to the lack of light pollution for thousands of miles, the Pitcairn Islands are an International Dark Sky Sanctuary, a designation that will make perfect sense when you gaze in wonder at a night sky that is brighter than any planetarium production.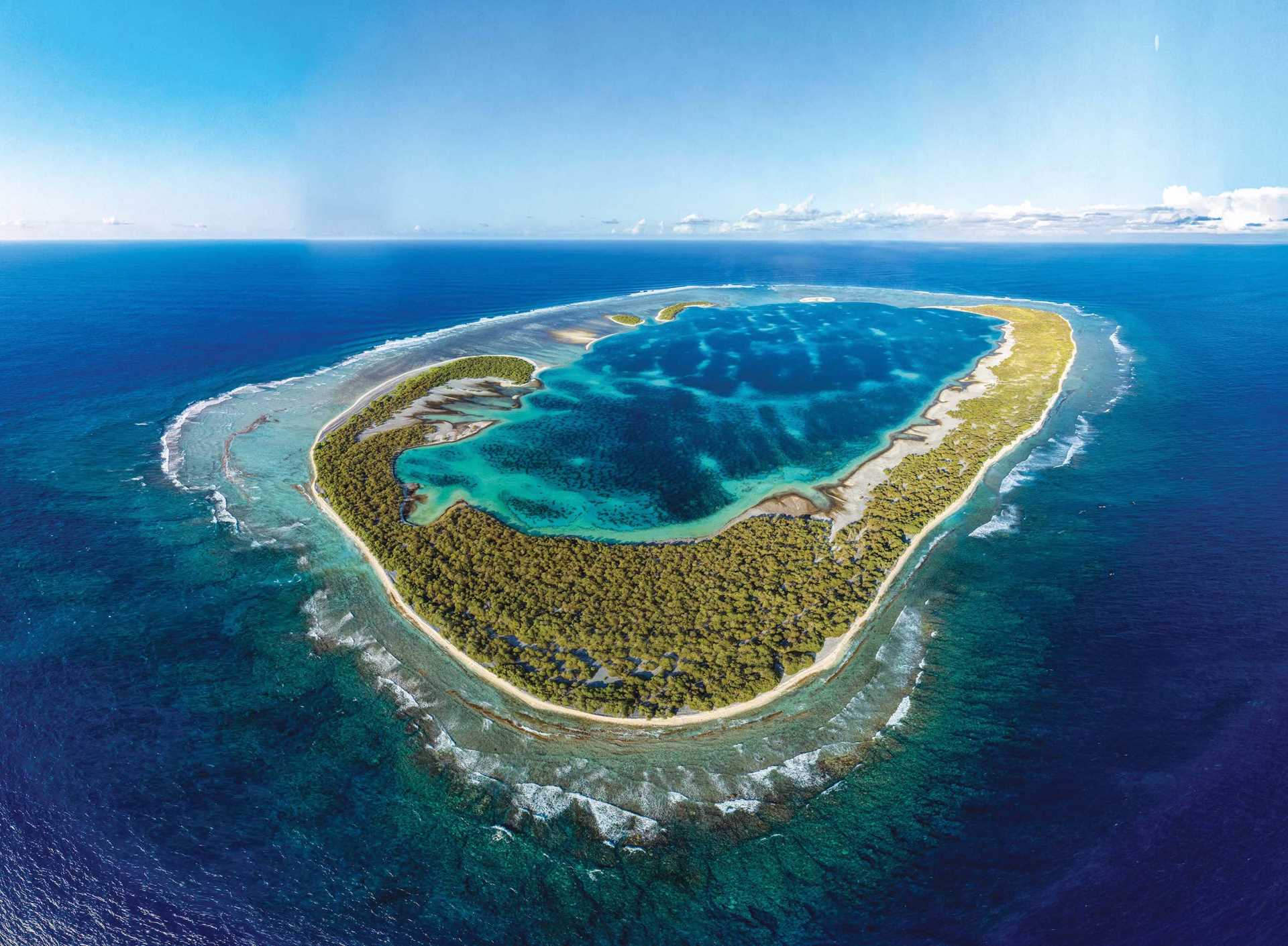 The four islands are also surrounded by a Marine Protected Area where more than 1,000 species of marine mammals and fish thrive "in an ocean from a thousand years ago" with "the clearest visibility ever measured in the Pacific," according to National Geographic Explorer-in-Residence Enric Sala. Guests will be able to snorkel and dive in the pristine, reef-ringed Ducie Atoll.
Ducie is also known for nesting seabirds that take a much-needed rest on their long journeys. Guests should be on the lookout for frigatebirds and boobies as well as the islands' nine endemic bird species and 10 endemic plants.
Crater Lakes and Cannibals of Wallis & Futuna
Ancient Polynesian customs and traditions meld with French culture in the small French territory of Wallis & Futuna, which lies between Samoa and Fiji. Its three main volcanic islands are Wallis, which has a lagoon and an airport; Futuna, separated from Wallis by 142 miles; and Alofi, home to just one inhabitant.
Wallis & Futuna were settled 3,400 years ago by the Asian Lapita people who were followed by Tongans and British in Wallis, and Samoans and Dutch in Futuna. The islands became a French protectorate in the late 19th century, and during World War II, the US Army occupied Wallis and built airports, roads, and other infrastructure.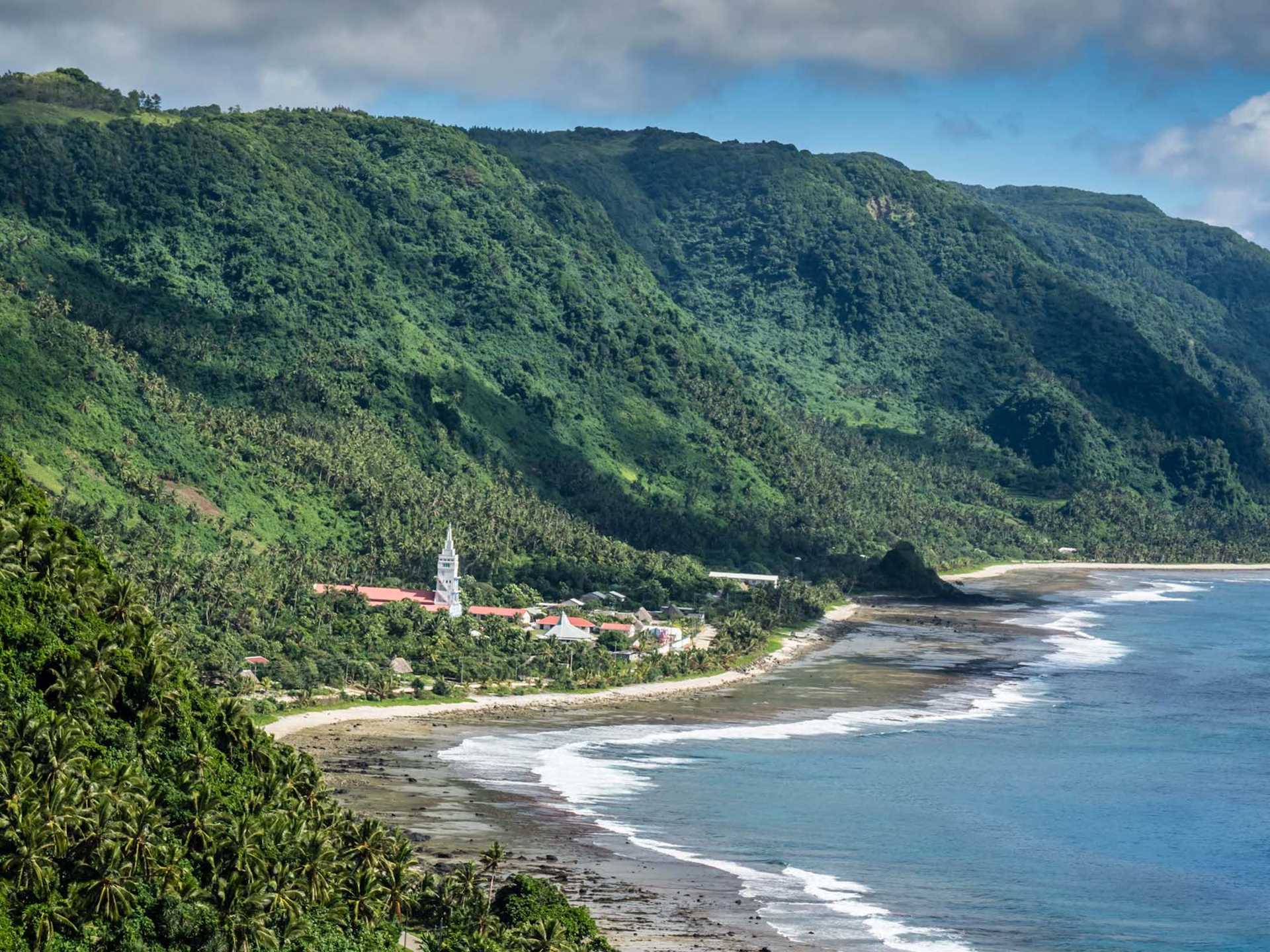 There are well-preserved Tongan fortresses in Wallis and graceful churches hand carved from volcanic stone in this nearly 100 percent Catholic nation. A highlight of our visit will be the circular Lake Lalolalo, a large inland crater lake surrounded by a forest and sheer, 100-foot red cliffs. In Futuna, we will see a circle of rocks where locals cooked their captured enemies and ate them to absorb their strength. A powerful warrior dance performed in front of the Poi Cathedral, where Oceania's only saint was martyred, is an experience not soon to be forgotten.
It's not an exaggeration to state that you will be one of the very few to step foot on Wallis & Futuna: The islands receive only approximately 100 visitors every year!
A Tale of Two Atolls: Tokelau & Palmerston Island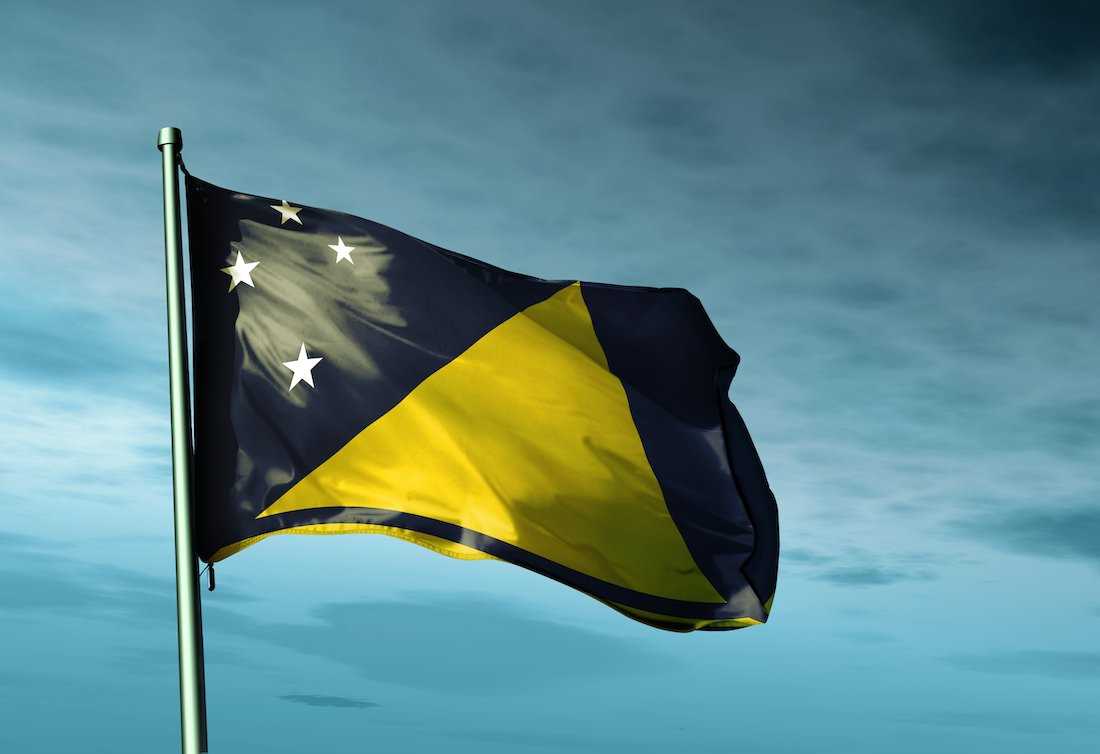 Settled a millennium ago, the three small coral atolls of Tokelau are halfway between Hawaii and New Zealand. It's really saying something about isolation when your closest neighbor is Samoa and that journey is more than 300 miles and takes more than a full day, with scheduled departures only every two weeks.
Formerly British, these atolls became a New Zealand territory in 1948. Today, about 7,000 Tokelauans live in New Zealand while approximately 1,500 still reside in Tokelau, which is comprised of Fakaofo, Atafu, and Nukunonu and their islets.
Vulnerable to rising water levels due to climate change, this low-lying community is working toward becoming the first nation to rely completely on renewable energy. We will be supremely fortunate to explore the untouched water of one of the most inaccessible places in the world where 143 fish species have been counted.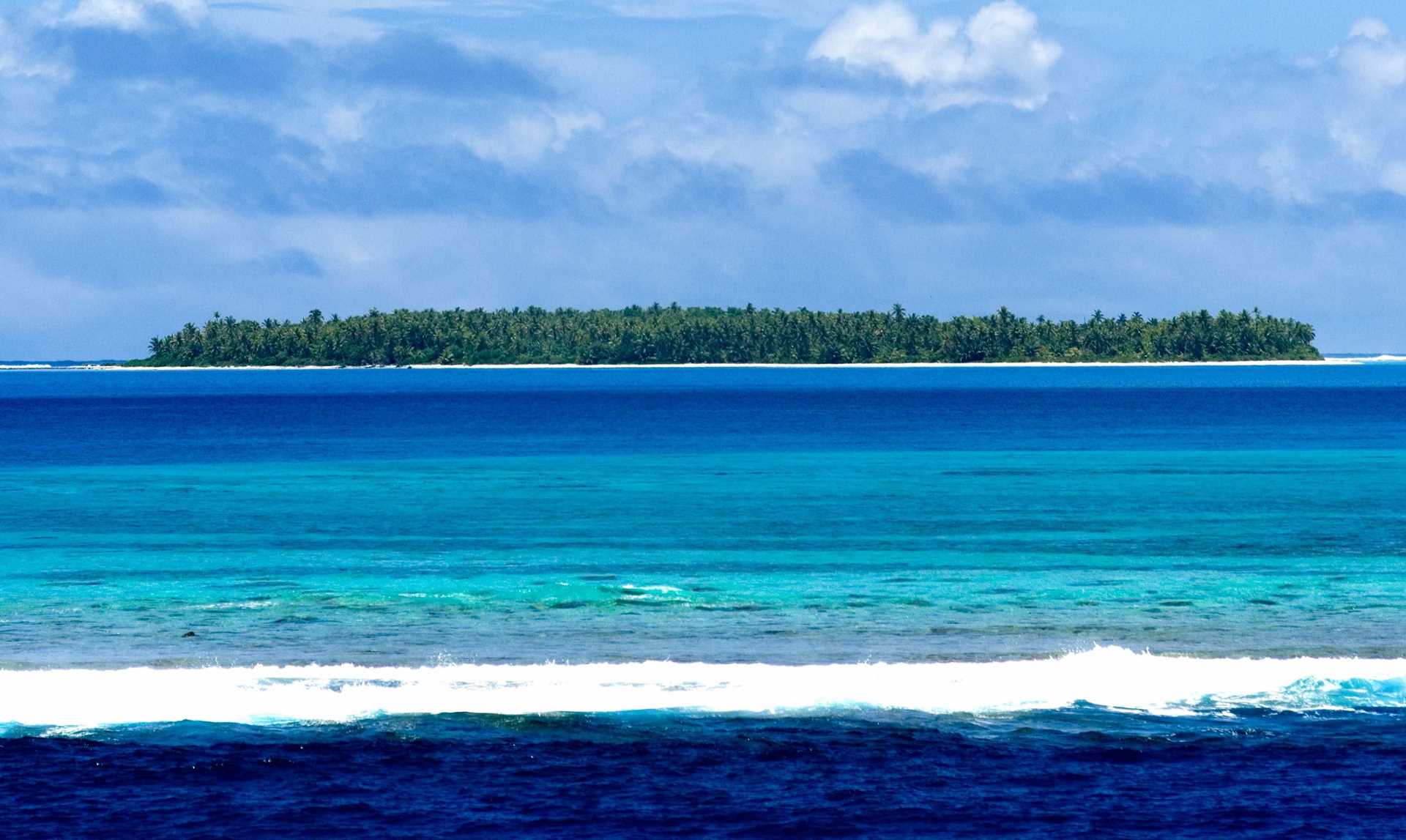 Following the same trajectory as Tokelau of being claimed first by Britain then by New Zealand, Palmerston is part of the Cook Islands, and like Pitcairn, its residents are descendants of 19th-century settlers.


Englishman William Marsters arrived on Palmerston in 1863 and fathered 23 children with three wives. In a unique circumstance, as of 1954, this extended family owns their ancestral land where Marsters' original home, built from the timber of shipwrecks, surprisingly still stands.


His descendants will discuss their unique history and their life on these six sandy remote motu with a total land area of one square mile. The land mass is small but the surrounding blue lagoon is seven miles and the coral reef covers 3,600 acres. In the clear water around Palmerston live 73 types of coral, hundreds of fish species, sharks, rays, turtles, and migrating whales.

Whether snorkeling in bathtub-clear water, marveling at millions of bright stars in a black velvet sky, spotting unusual endemic flora and fauna, or encountering incredibly hospitable cultures, exploring these far-flung islands in the middle of the South Pacific are extremely rare and treasured opportunities. Also, who are we kidding? The bragging rights are pretty cool.