Timeless fishing villages and rocky islets
The fog lifts, revealing a harbor filled with bobbing lobster boats. Whales surface off the bow and porpoises race us in the open ocean. Stands of pine end in rocky beaches, and the stillness of a quiet cove is only disturbed by the cry of gulls or the splash of a paddle. These are the coasts of Massachusetts and Maine, wild and rugged, scenic and rejuvenating. We'll discover the world's first restored Atlantic puffin colony and New England's only national marine sanctuary, windswept places that inspired writers and artists, and tiny fishing villages with no paved roads. The rocky islets we explore by kayak, paddleboard, or Zodiac remain much the same as when the Wabanaki paddled these same waters in birchbark canoes.
Search for whales in the Stellwagen Bank Marine Reserve.

Visit the offshore seabird colony of Eastern Egg Rock.

Take advantage of the golden light of summer and early fall for excellent photographic opportunities.

Enjoy a classic Maine lobster boil.

Visit artist communities of Provincetown and Monhegan Island.
Price
From $5,590 per person
(does not include flight)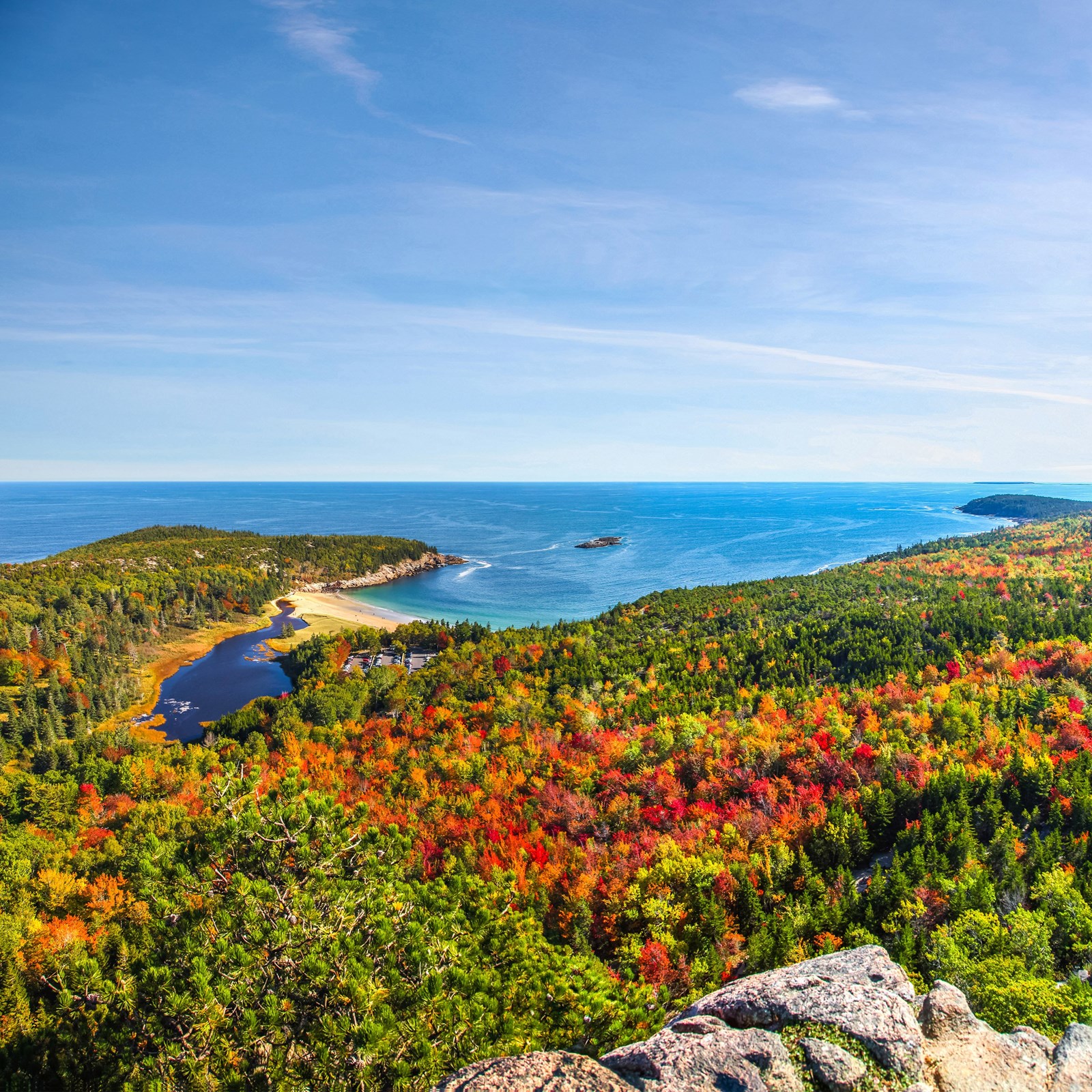 U.S. East Coast
Day By Day
Coastal Maine is a labyrinth of inlets, isles, and coves dotted with delightful villages and harbor towns. Watch for whales on the way from Cape Cod to Maine, where we'll explore the rocky shores by kayak, paddleboard, and Zodiac. Trace history on Monhegan Island, and learn about seabird colony restoration on Eastern Egg Rock. Meet lobstermen during a traditional lobster bake on the beach, and cap off the voyage on the stunning Schoodic Peninsula. 
Current
Embark
Boston, Massachusetts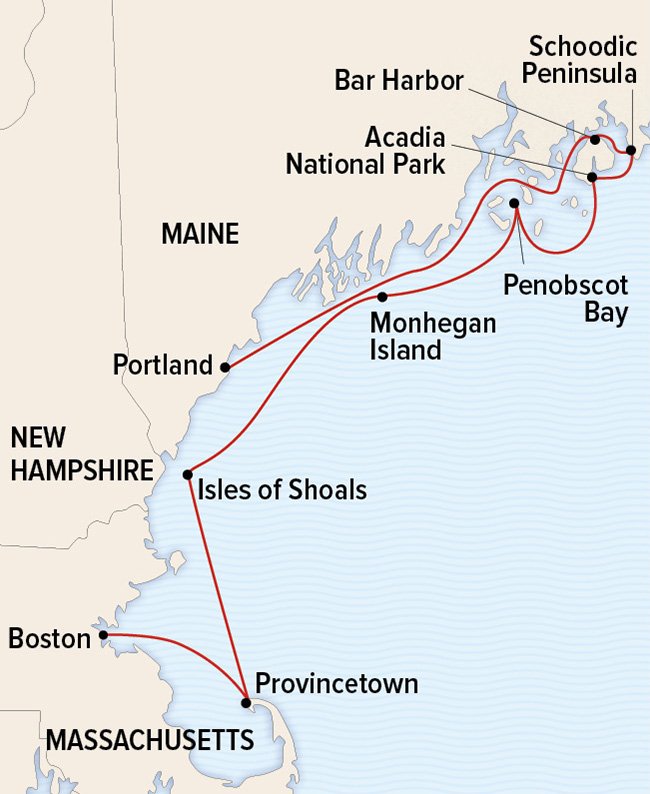 Dates, Rates & Cabins
Travel on this itinerary from $5,590 per person
Ready for the adventure of a lifetime?