New York City, Long Island Sound, Cape Cod, and Beyond
Near large East Coast population centers are magical natural worlds where undeveloped, under-the-radar islands serve as critical resting, nesting, and feeding grounds for migratory birds and mammals. Explore remote archipelagos in three states that are refuges for thousands of common and roseate terns and tens of thousands of gray seals. The marine ecosystems are equally fascinating with eelgrass meadows, corals, sponges, and an underwater plateau that draws 17 species of whales, creating New England's only national marine sanctuary. We'll explore picturesque seaside towns, lighthouses, and historic forts and get an insider's look at leading scientific research stations and important conservation efforts.
Hike, kayak, and Zodiac-cruise little known archipelagos along the north shore of Long Island Sound.

See historic whalers, schooners, and well smacks at Mystic Seaport, the largest maritime museum in the world.

Visit Plum Island, a haven for wildlife and bird species, and learn about efforts to save the island from development from a conservation specialist.

Explore and learn fascinating histories of islands like Penikese Island—a former leper colony.

Learn about the diverse ecosystems of the area and speak with researchers doing important conservation work.

Watch for whales in some of the richest marine waters in North America.

Search the Atlantic for great white sharks along the outer shores of Cape Cod
Price
From $5,590 per person
(does not include flight)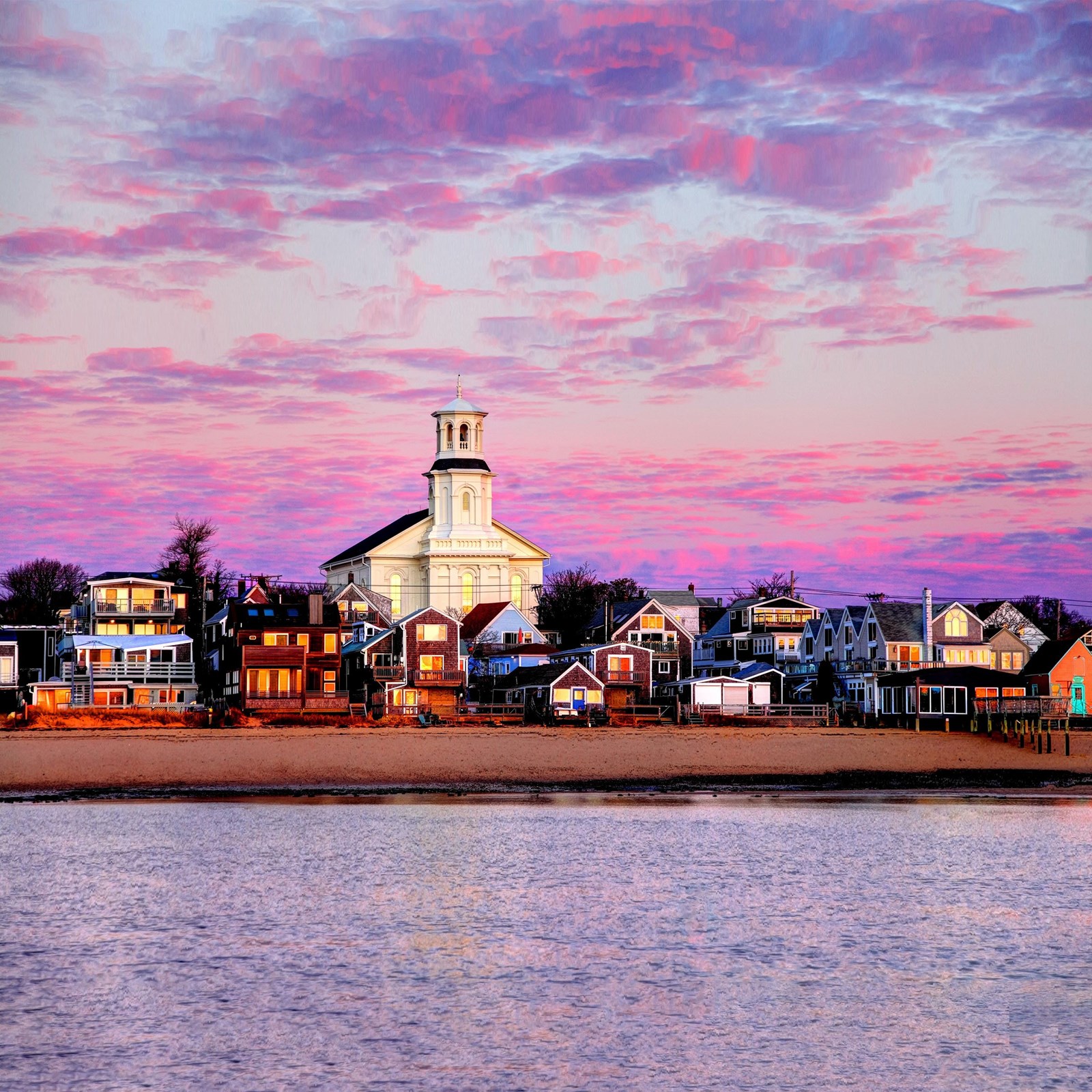 U.S. East Coast
Day By Day
Sail beneath the iconic Brooklyn Bridge on the way to Long Island Sound, where we'll discover little-known archipelagos along the northern shores. Watch for birdlife while exploring the many islands of Stewart B. McKinney National Wildlife Refuge, and encounter some of the world's largest common tern colonies on Great Gull Island. Meet with conservationists, go whale watching, and dive into local history in the charming towns and outlying islands of Cape Cod.
Current
Embark
New York, New York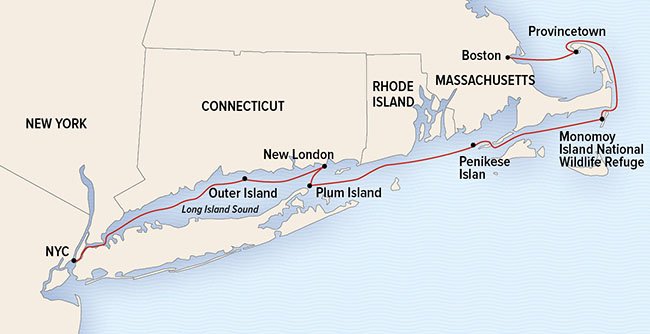 Ready for the adventure of a lifetime?
Dates, Rates & Cabins
Travel on this itinerary from $5,590 per person