Explore the remote coves and islands of America's largest estuary
Millions of people live in the Chesapeake Bay watershed area, but very few have ventured into its remote and silent backwaters. Here, thousands of animal and plant species co-exist in a fragile ecosystem that's on the mend due to incredible conservation efforts. Blue crabs hide in underwater grasses, oystercatchers patrol the shores of uninhabited islands, and small communities live off the bounty of the surrounding waters. Following in the paths of ancient native Algonquians and European explorers, including Giovanni da Verrazano and John Smith, kayak in tidal wetlands, creeks, and wildlife refuges that are sanctuaries for nesting seabirds. With nearly 12,000 miles of shoreline, Chesapeake Bay has many wild secrets to discover.
Visit Smith Island and Tangier Island—some of the Chesapeake's only inhabited islands—and discover the unique culture and history of the bay's watermen.

Paddleboard, kayak, and ride Zodiacs along the tributaries, remote islands, inlets, and coves of the Chesapeake.

Learn about the delicate ecosystems of the Chesapeake and the work of conservation organizations dedicated to preserving the ecological balance of the bay.

Experience the diversity of the birds of the Chesapeake—black skimmers and royal terns on the open water, snowy egrets, tricolored herons wading in the shallows, and summer songbirds in bayside woodlands.
Price
From $3,990 per person
(does not include flight)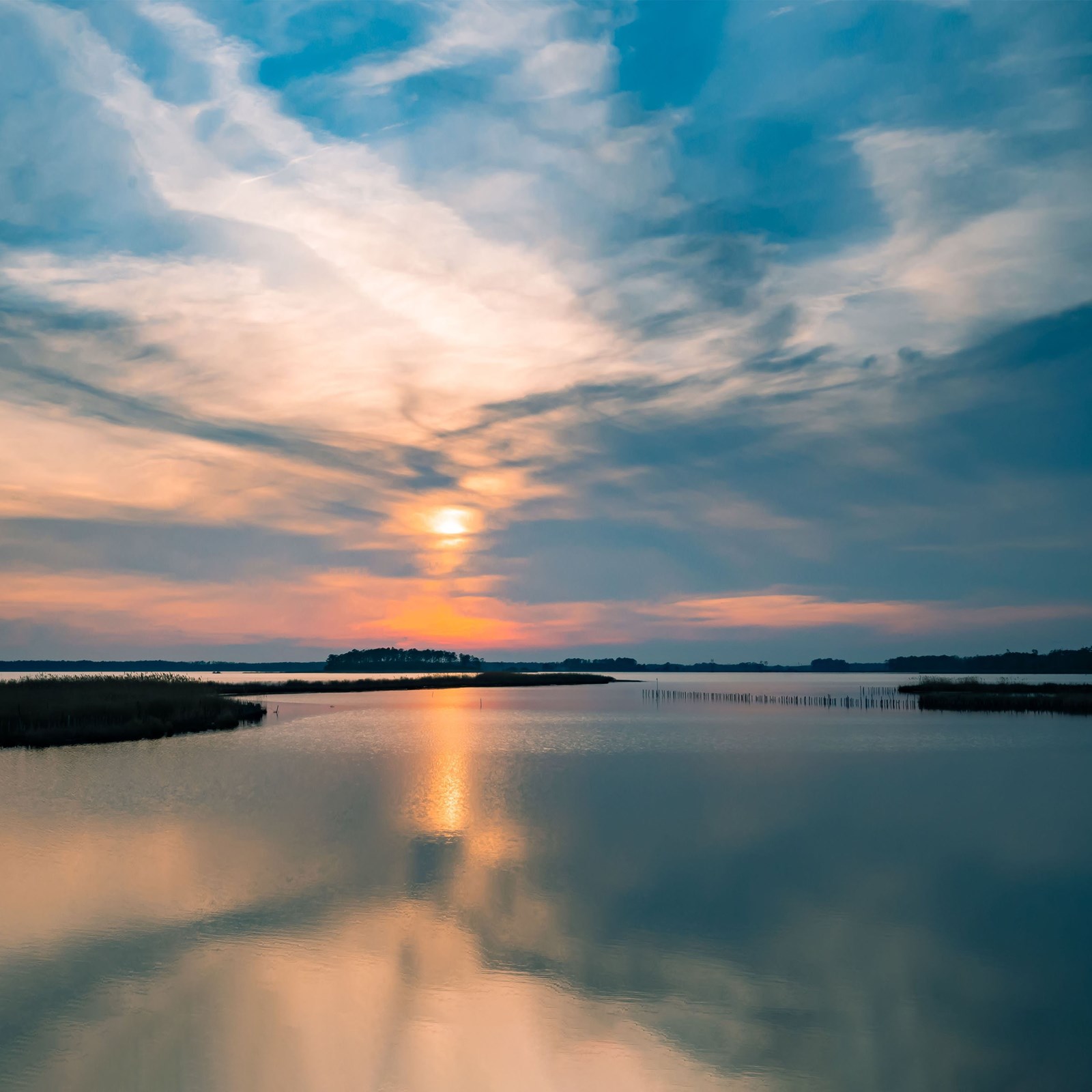 U.S. East Coast
Day By Day
Delve into the wilderness of America's largest estuary, the Chesapeake Bay, sailing to the islands and wildlife refuges along Maryland's Eastern Shore and Virginia's Barrier Islands. See a little-known side of the bay, exploring quiet back channels and wetlands by kayak and paddleboard. Witness the fruits of habitat renewal in protected areas where hardwood forests meet salt and freshwater marshes, and where birdlife prospers. Along the way, encounter the timeless culture of the Chesapeake's watermen as we venture to long-isolated communities on the bay's islands.
Current
Embark
Annapolis, Maryland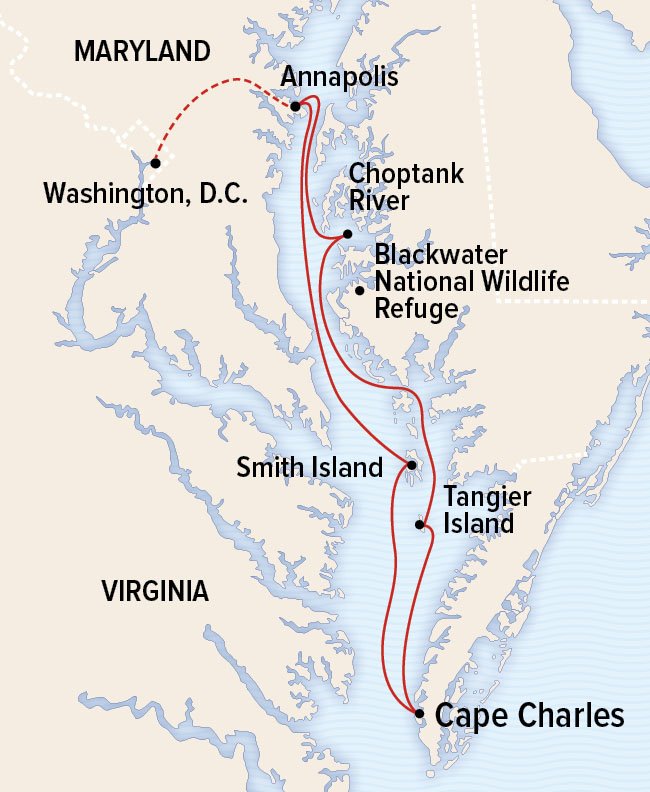 Dates, Rates & Cabins
Travel on this itinerary from $3,990 per person
Ready for the adventure of a lifetime?