Experience the biodiversity of the Coral Triangle
Set sail on a journey that will take you through the global center of marine biodiversity—the Coral Triangle. Learn about the conservation struggles and triumphs in this vast region. Experience the stunning beauty both above and below the sea as you snorkel or dive along the healthy seawalls and reefs or kayak through the crystalline bays and vibrant mangroves. Meet the locals along the way who have fascinating histories and have relied on the sea and its bounty for centuries; step back in time as we learn about some of the fiercest battles of the Pacific Theater during World War II.
Spend time in the company of the reclusive sun bear—the smallest of the bear family—and the gentle giants of Borneo: orangutans.

Explore the winding streets of Saigon and its eclectic blend of modern skyscrapers, Buddhist temples and bustling markets

Attend onboard lectures where our staff share their knowledge of this fascinating and diverse region. They share stories of the diverse island cultures that thrive on many of the small islands and the lengths the countries have gone to protect the natural world

Hike to the center of Eil Malk Island in Palau where you'll be rewarded with the beauty of Jellyfish Lake and a serene swim with hundreds of jellyfish who have lost their ability to sting

Take advantage of the National Geographic Resolution's state-of-the-art amenities, from wellness programs and spa treatments to gourmet dining options and wine tastings
Price
From $14,890 per person
(does not include flight)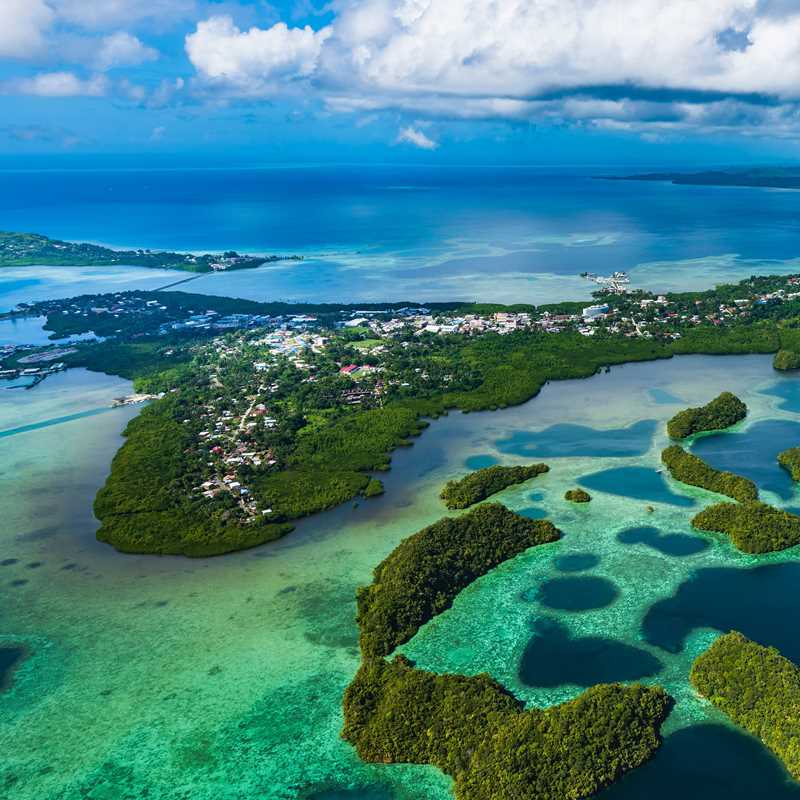 Indonesia & Papua New Guinea, New and Noteworthy
Day By Day

Ready for the adventure of a lifetime?
View our brochure for more details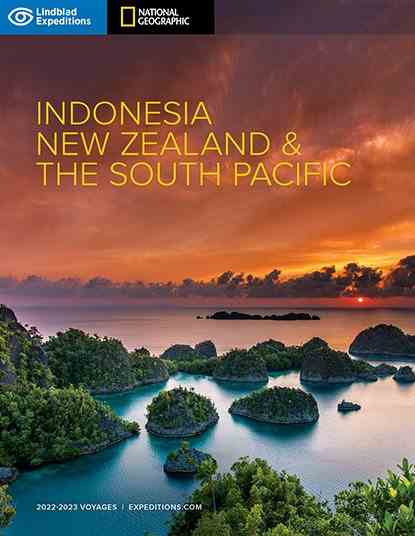 Indonesia & Papua New Guinea
Indonesia 2022-23
Indonesia, New Zealand & the South Pacific