View remarkable vistas & explore remote, untouched islands teeming with rare wildlife
Navigating New Zealand's verdant coastlines we will encounter pristine beaches, quiet coves, and waters filled with whales, dolphins, and seals. The soaring peaks and countless waterfalls of the country's dazzling fjords are at their jaw-dropping best in Fiordlands National Park, where we spend two days exploring Milford Sound and Dusky Sound. Step into an ancient rainforest, stunning national parks, and fragrant botanical gardens; learn about Maori history and culture and tour cosmopolitan cities.An ornithologist's dream, New Zealand boasts 300 species of birds including the magnificent royal albatross and a colony of 20,000 gannets. Below the South Island in the Southern Ocean lie the remote and wildly beautiful sub-Antarctic islands where few humans have tread. Teeming with major populations of pelagic seabirds and animals and plants found nowhere else in the world, they burst with thousands of seals and millions of penguins.
Immerse yourself in unparalleled beauty: scenic beaches and lush native forests in the North Island and deep fjords and dramatic landscapes in the South Island.

Discover the history and dynamic culture of New Zealand and the Maori people.

Explore the sub-Antarctic islands which remain almost completely protected from human activity and are home to a diverse collection of endemic plant and animal species

Delve into New Zealand's cultural riches – from Napier's Art Deco architecture, to historical Maori sites.

Visit Abel Tasman National Park where we'll discover its golden sand beaches, abundant bird and sea life and native forests.
Price
From $28,790 per person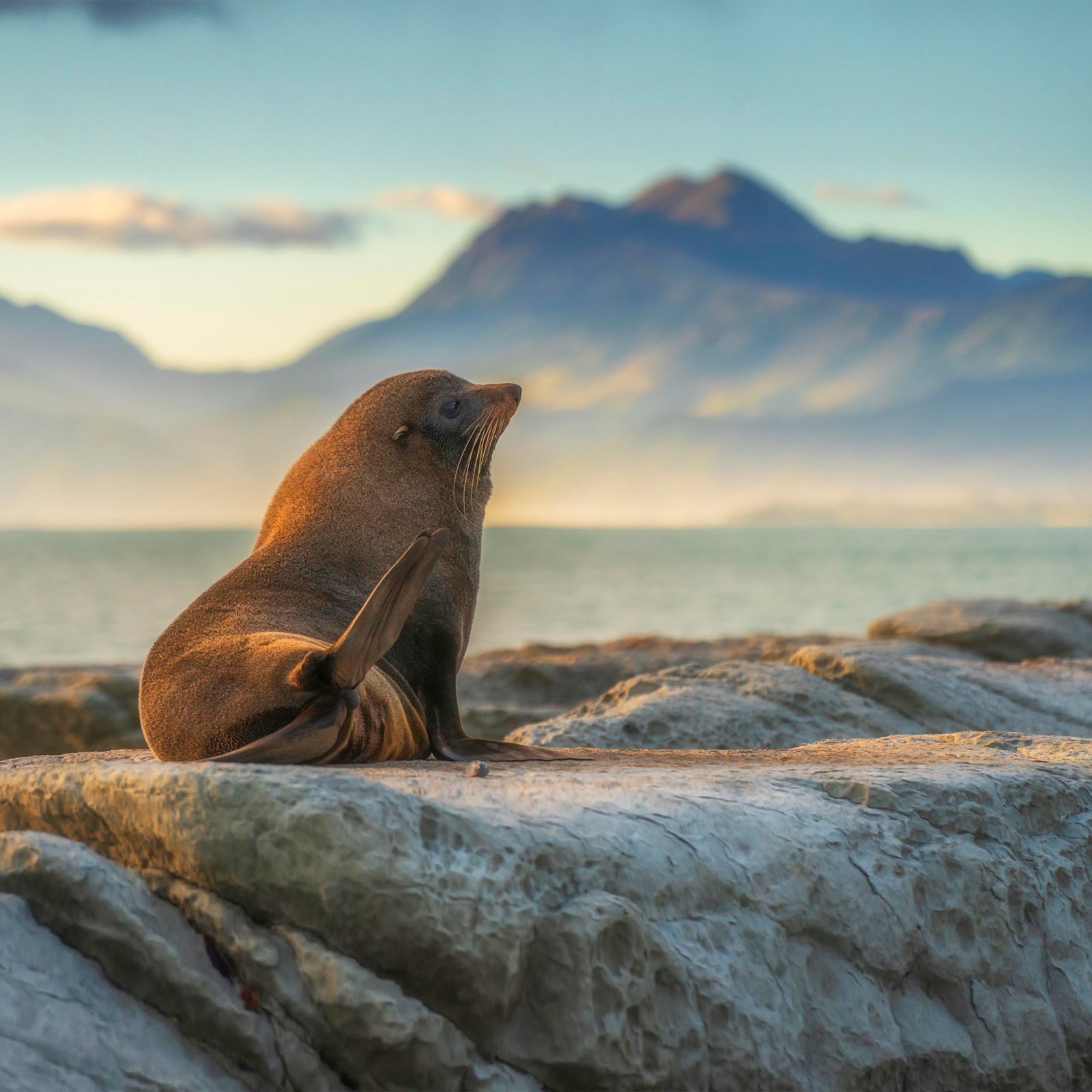 New Zealand
Day By Day
Much of New Zealand's pristine coastlines have limited vehicle access, so we often have tranquil coves and magnificent forests to ourselves. Permission to land on the rarely visited sub-Antarctic islands is strictly limited; with special authorization we explore these remote land masses where our wildlife encounters are optimized by our experienced captains and expedition leaders.
Current
Embark
Auckland, New Zealand
Reverse
Embark
Dunedin, New Zealand
Your expedition may be traveling over the International Date Line, so please confirm departure and arrival dates with an Expedition Specialist before booking your flights.
Ready for the adventure of a lifetime?
Dates, Rates & Cabins
Travel on this itinerary from $28,790 per person