Galápagos - Voted 'Best Islands in the World'
The Expedition Experience
With nearly 50 years exploring Galápagos, we know how incredible the Galápagos Islands are. Travel with us and you'll tour Galápagos as Darwin did—aboard an expedition ship equipped to give you the most engaging experience possible. Voyage from island to island to make fresh discoveries daily. Hike, kayak, and Zodiac cruise. Have personal encounters with fascinating animals that won't run in fear from you. Explore the undersea. In the nearly 50 years we've been exploring here, we've introduced generations of guests to the magic and mystery of Galápagos— the best islands in the world.
Special Offers
Bring A Special
Place Closer
NAT. GEO. ENDEAVOUR II
INAUGURAL SEASON
FREE AIRFARE
From Miami to Galápagos all departures Jan. 6-Mar. 31, 2017*
*New bookings only. Subject to availability.
Galápagos Itineraries
Galapagos 2016-17 Brochure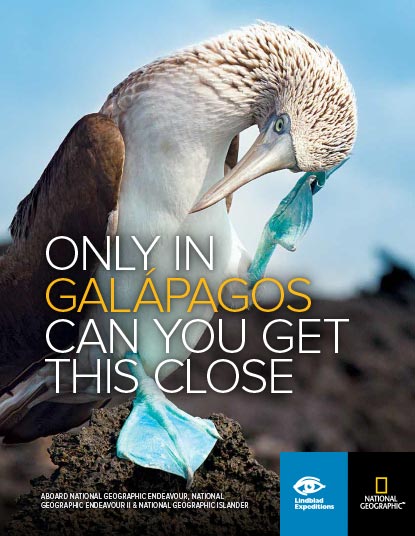 View online or have one mailed to you. It's free!
Brochures & DVDs