There's always more to discover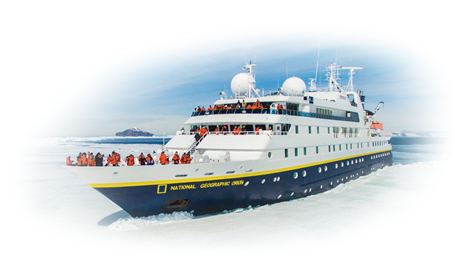 For more than 50 years, Lindblad Expeditions has been sailing to captivating places near and far in pursuit of discovery, bringing along adventurous travelers to share in the thrill of uncovering the world's wild secrets. With every voyage we undertake, our core belief is reinforced: that our planet holds infinite potential—for new experiences, enhanced knowledge, and increased understanding of our role in protecting its trove of natural and cultural treasures.
This enduring quest for discovery drives us to find new ways to help you explore. It's why we build ships that facilitate exploration with their cutting-edge technologies, design itineraries and assemble expedition teams that inspire, and chart courses that take you deeper into remote places to give you a richer picture of our world. Because when it comes to exploration, it's not just what you see, but how you see it that matters.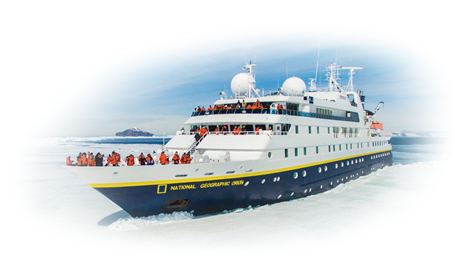 The founders of expedition cruising
When Lars-Eric Lindblad led expeditions to Antarctica in 1966 and the Galápagos in 1967, he made history as the first explorer to bring private citizens to these epic wildernesses. Regarded as the father of ecotourism, he saw travel as an incredible opportunity to expose people to the wonder of the world so that they might think differently about the planet and our role in protecting it.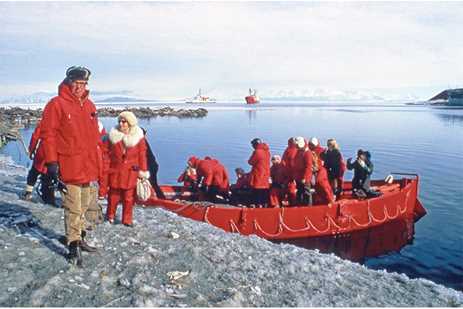 Continuing the Lindblad legacy
Since 1979, Lars-Eric's son, Sven-Olof Lindblad, has nurtured the family legacy, establishing today's Lindblad Expeditions and expanding the transformative travel experiences his father conceived. Under his leadership, Lindblad Expeditions built the world's most advanced fleet of expedition ships, pioneered voyages in places like Baja California and the High Arctic, and set the industry standards for responsible expedition travel.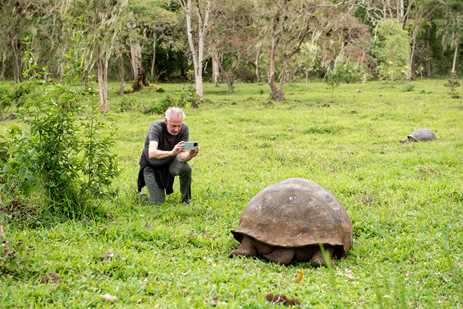 Lindblad Expeditions-National Geographic partnership
The launch of our 2004 partnership with National Geographic marked a new era in our explorations. Together, Lindblad Expeditions and National Geographic have built upon our shared legacy of discovery to provide guests with wholly unique experiences, including immersive programs for photographers, young explorers, and undersea enthusiasts, as well as incredible opportunities to explore alongside the National Geographic Experts who join select voyages.
Learn more about the Lindblad Expeditions-National Geographic alliance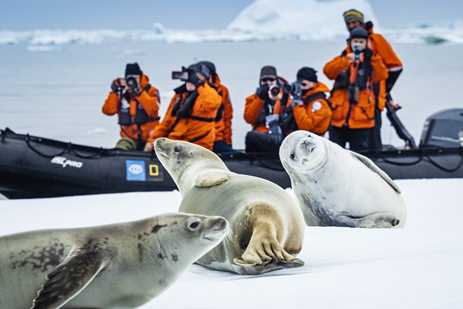 The ultimate expedition experience
To offer travelers more than 100 itineraries across all seven continents, we rely on our extraordinary fleet of expedition ships—the most advanced in the industry. These vessels are built small and nimble so you can venture deeper into remote places and quickly disembark to spend more time exploring. And, each is purposefully designed for your destination to connect you with your wild surroundings in a more meaningful way.
Learn more about our expedition team
The expedition team that accompanies each voyage is made up of engaging explorers who are passionate about sharing their expert perspectives. Chosen for their knowledge of your destination and their ability to spot opportunities provided by the wilderness around us, these veteran guides are the key to ensuring you have an extraordinary experience on shore and on board.
Learn more about our expedition experience
The world's most dynamic expedition fleet
Each of our vessels is designed to discover specific geographies and stocked with a curated collection of expedition tools to enhance your experience. With passenger capacities that never exceed 160 guests and efficient Zodiac-boarding systems refined over decades of discovery, our travelers spend less time queuing and more time exploring.
Learn More
Actively explore every day
Discover your destination with activities designed to give you an in-depth look at your destination, from kayaking and snorkeling to hiking, photo walks, and cultural visits. Each voyage features a range of options so that you can explore your way—and at your own pace—every day.
Learn More
A veteran team
On your voyage, you will be joined by a team of experts—including scientists, photographers, cultural specialists, and others—who have spent time immersed in your destination. We tailor each expedition team to each departure to provide a rich variety of perspectives and give our guests the most enriching experience possible.
Learn More
The leader in responsible travel
Lindblad Expeditions was founded on the belief that travel can be a transformative force for good—and now more than ever, we are intentional with our choices in the pursuit of planetary stewardship. Every decision we make is with the well-being of our shared world in mind, from the research and conservation projects we support through the Lindblad Expeditions-National Geographic Fund to our carbon neutrality initiatives and the locally sourced food we serve at every meal. When you make the choice to travel with us, you are contributing to these efforts—and to tourism's positive impact in helping safeguard our planet for future generations.
Learn more about our responsible travel initiatives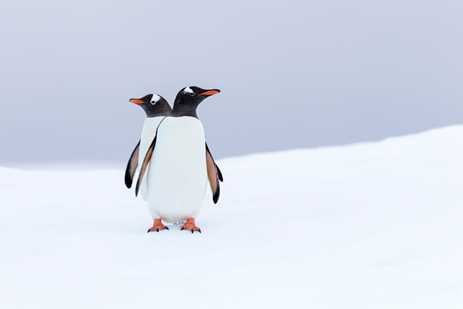 Safe Exploration
The safety of our guests and crew, our fleet, and the delicate regions where we operate is of paramount importance. Since leading the first civilian expedition to Antarctica in 1966, we have been at the forefront of defining safety protocols and the creation of programs and policies that protect this delicate region, developing tools and processes that make it safer for not just our fleet, but all operators.
Learn more about how we safely and responsibly explore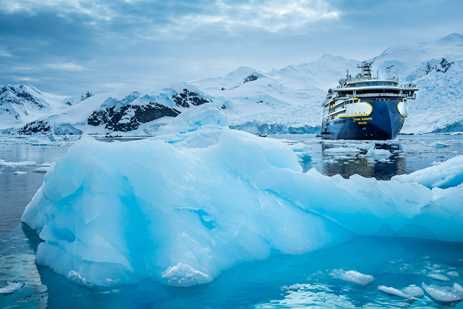 Protecting the world's oceans
The Lindblad Expeditions-National Geographic Fund was established in 2008 to support global conservation initiatives. To date, the fund has contributed nearly $20 million to projects aimed at preserving the world's oceans, restoring critical marine and coastal habitats, and fostering environmental stewardship.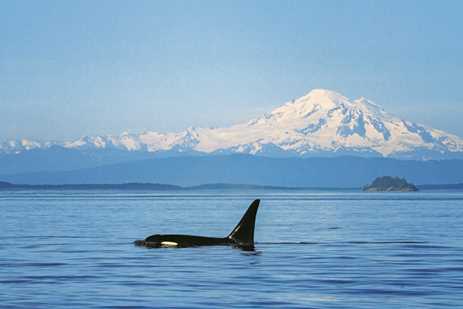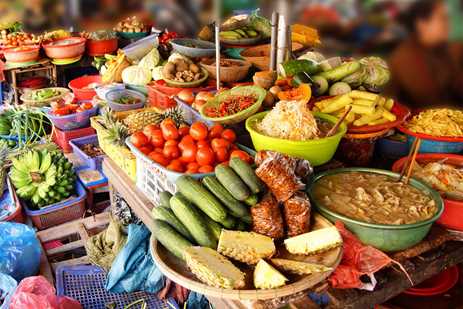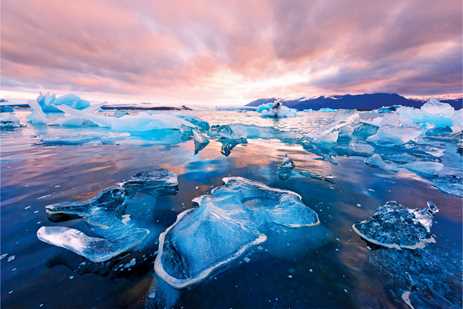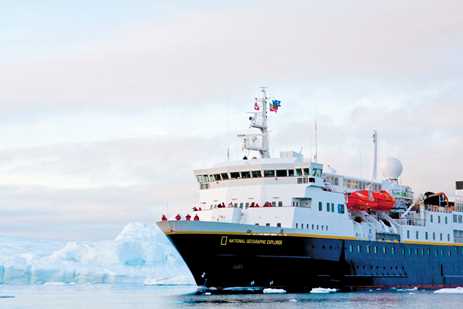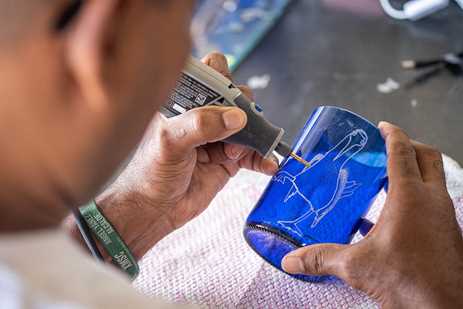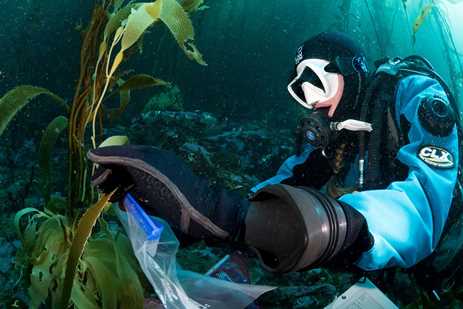 Diversity, Equity & Inclusion Statement
At Lindblad Expeditions, we simply could not do our work without the diverse kaleidoscope of humanity that creates and delivers our remarkable offerings across the planet. As a Company that respects and celebrates the inherent diversity in the places we explore, we recognize the need to mirror that same diversity and all the interconnected perspectives within our organization. We are committed to building a community of different genders, races, ages, sexual orientations, chosen identities, and countries of origin where every person brings their whole self to work and whose skills, talents and abilities are valued. We believe we can explore farther and in a more meaningful way by actively creating a more diverse and inclusive organization where everyone feels that they belong.