Arctic Expeditions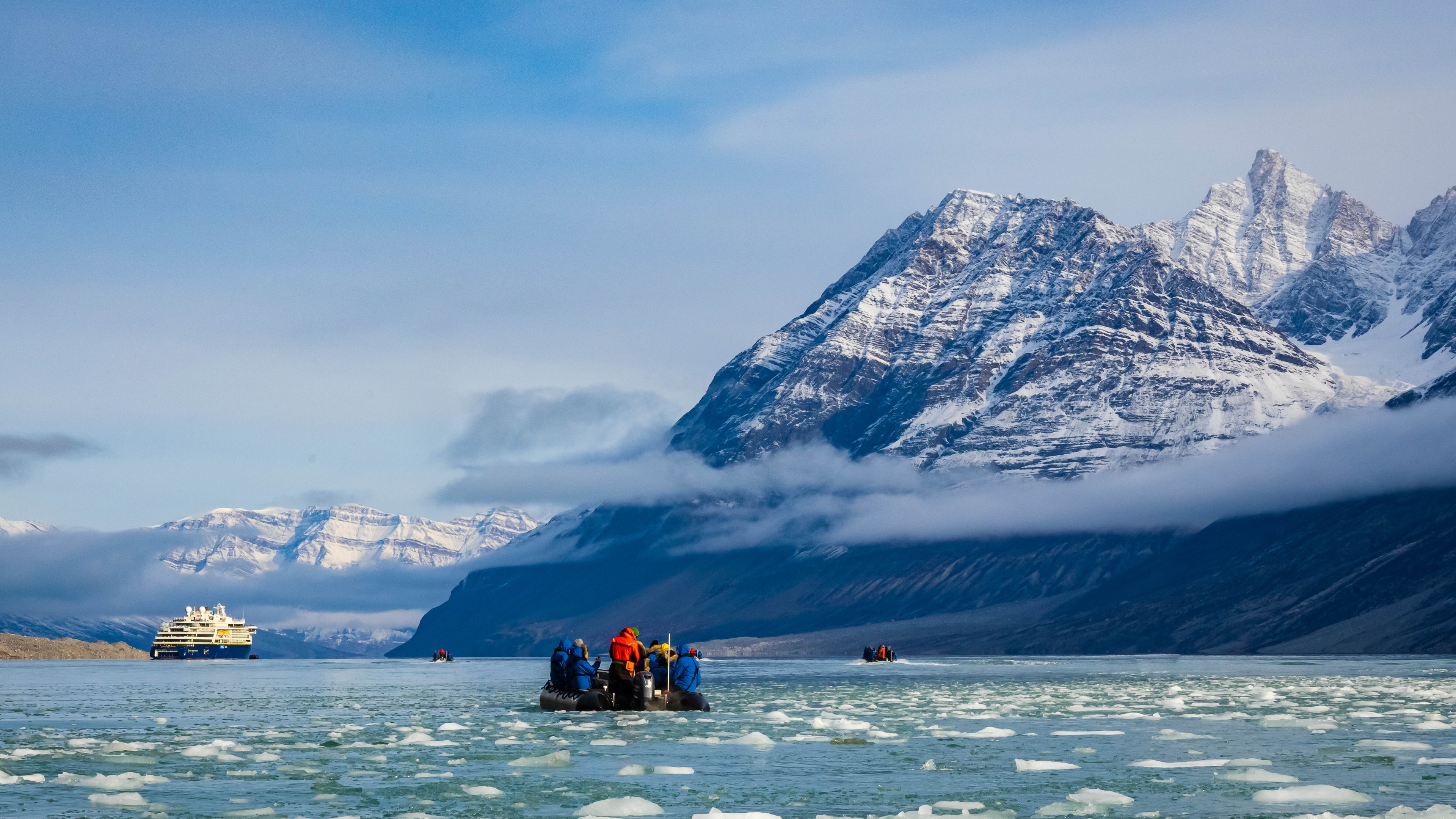 From iceberg-studded waters to rich and resilient cultures, and iconic creatures like polar bears, caribou, and musk oxen, the Arctic is rife with opportunity for every type of traveler. As you explore the top of the globe, kayak through winding fjords in Norway, Zodiac to thundering waterfalls in Iceland, or go backcountry hiking across the tundra in Greenland. Lindblad Expeditions has been sailing the region for decades, exploring far and wide—from the Svalbard archipelago to maritime Canada and the Northwest Passage. Our extensive experience navigating these seldom-seen lands ensures you'll have the most immersive, safest experience possible in the Arctic Circle. 
"The Arctic is a place we should seek to better understand and appreciate—for its own sake and for the sake of the world at large."
Why Lindblad Expeditions-National Geographic?
Our Ships in the Arctic
National Geographic Endurance
Guests

138

Cabins

76
The most advanced ice-class expedition ship afloat, offering unprecedented access to polar regions
View Amenities & Cabins
National Geographic Resolution
Guests

138

Cabins

76
Our second new polar build,  National Geographic Resolution, is named to honor the second voyage of the legendary Captain James Cook.
View Amenities & Cabins
National Geographic Explorer
Guests

148

Cabins

81
An authentic expedition ship, purpose-engineered for blue water and polar exploration
View Amenities & Cabins
Our Team in the Arctic
Every member of our team—from our naturalists and photographers to our expedition leaders—is committed to ensuring you have an unforgettable experience in the Arctic's icy wilds. Many are veteran polar guides who have worked exclusively with us for decades, chosen for their extensive knowledge of subjects like geology, wildlife biology, art, and climate science, while special guests—from NOAA scientists to ethnomusicologists—offer new layers of insight into our northerly surroundings. Exploring in small groups, you'll hear different perspectives each day of your voyage, and because there are no assigned groups, you can gravitate toward the experts who share your interests and inspire your curiosity. 

Our knowledgeable and passionate expedition team is complemented by our dedicated hotel team that strives to ensure that your time on board is as comfortable and rewarding as your time on shore. 
Latest Video
Expedition Spotlight - Jan Mayen Island
In this Expedition Spotlight, Expedition Leader Michael Jackson walks us through the amazing terrain of Jan Mayen Island (Kingdom of Norway)
Photo Gallery: Highlights from the Arctic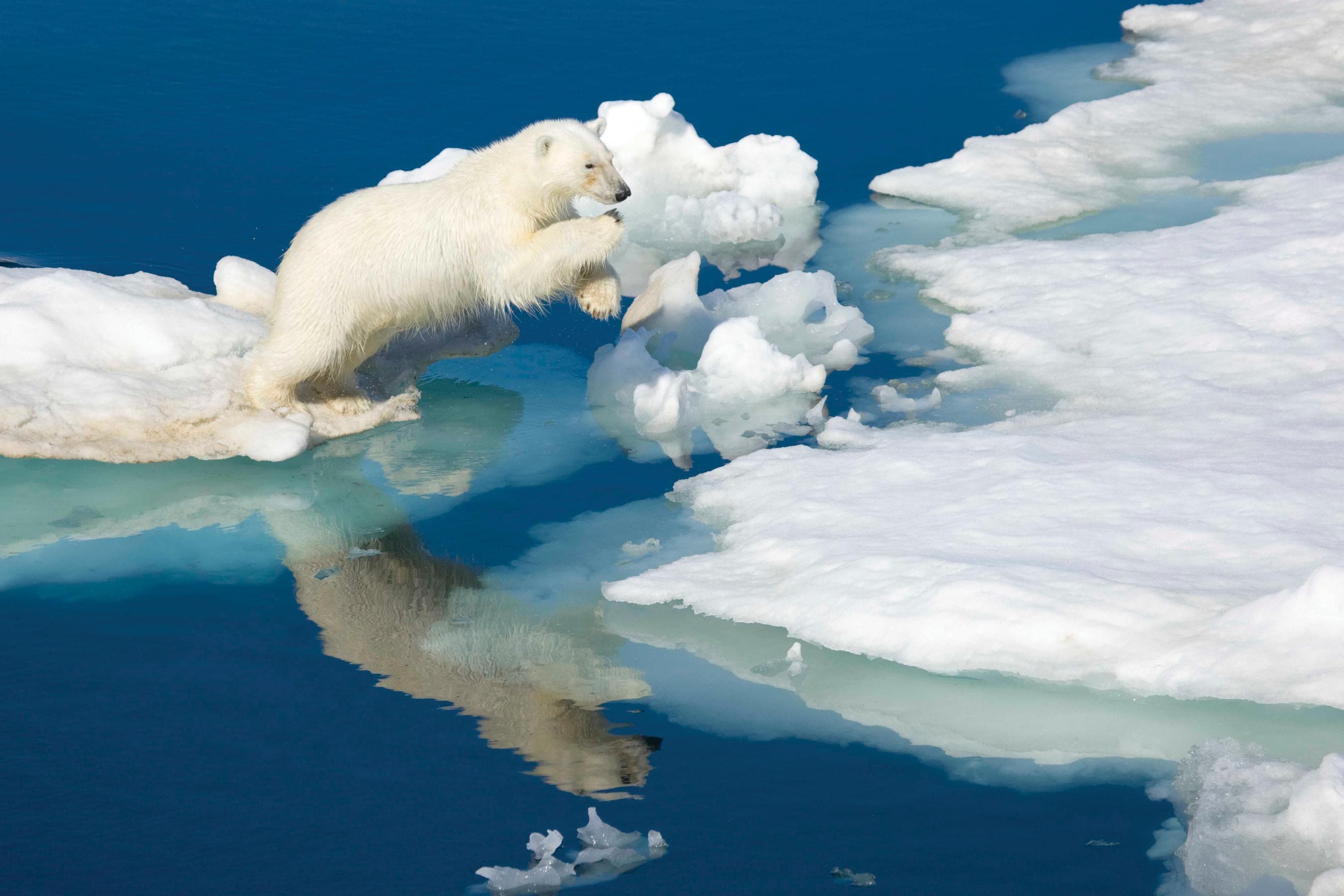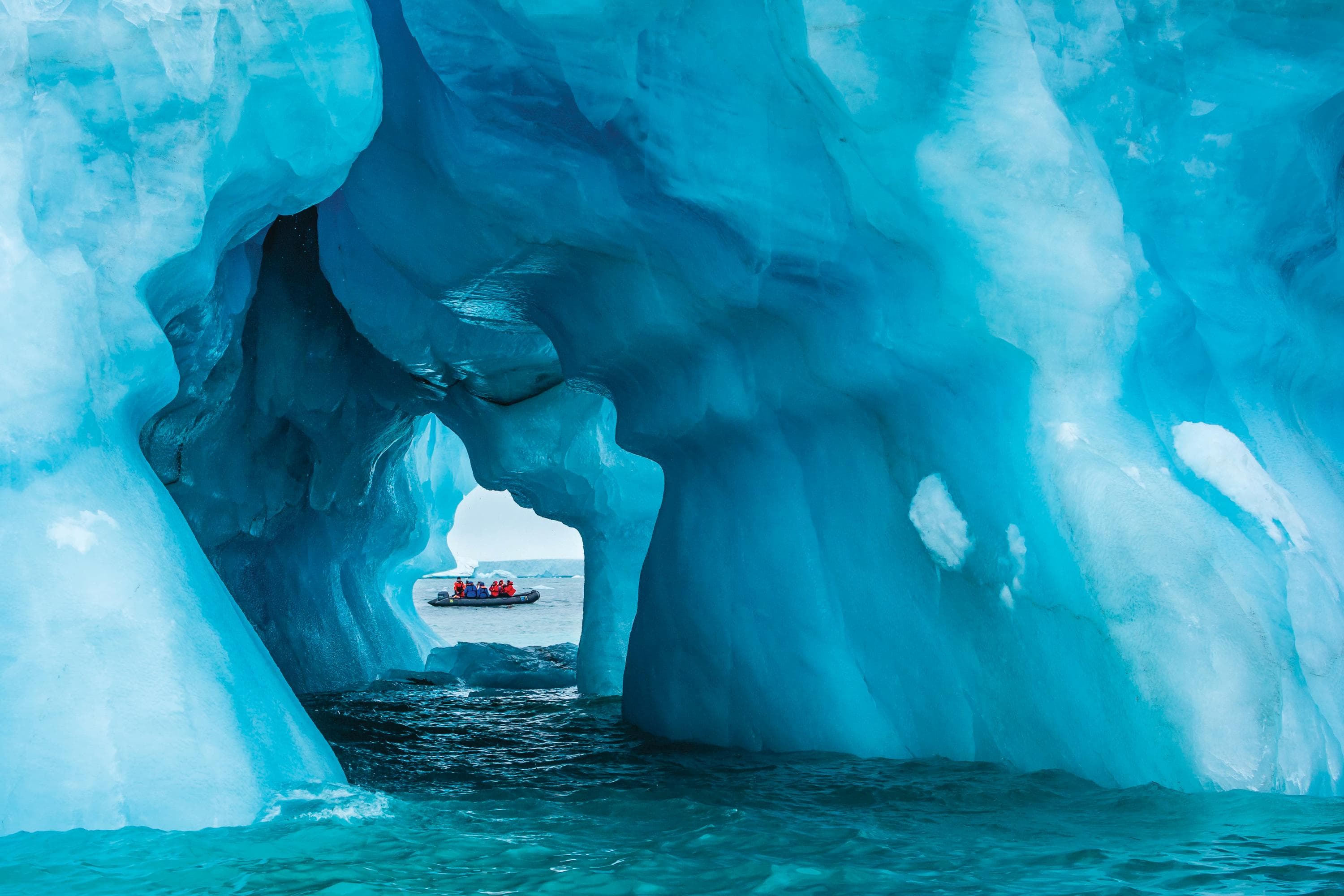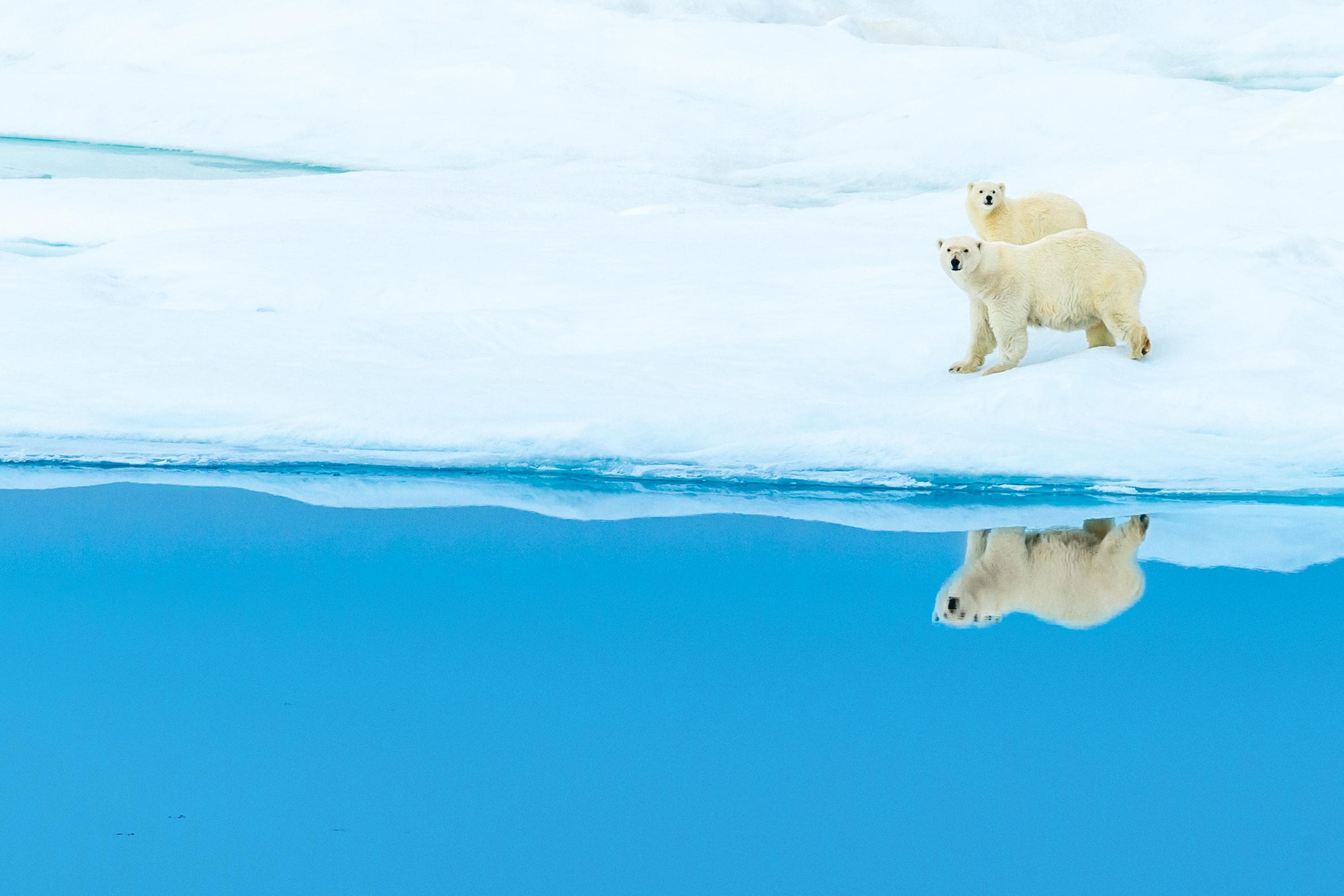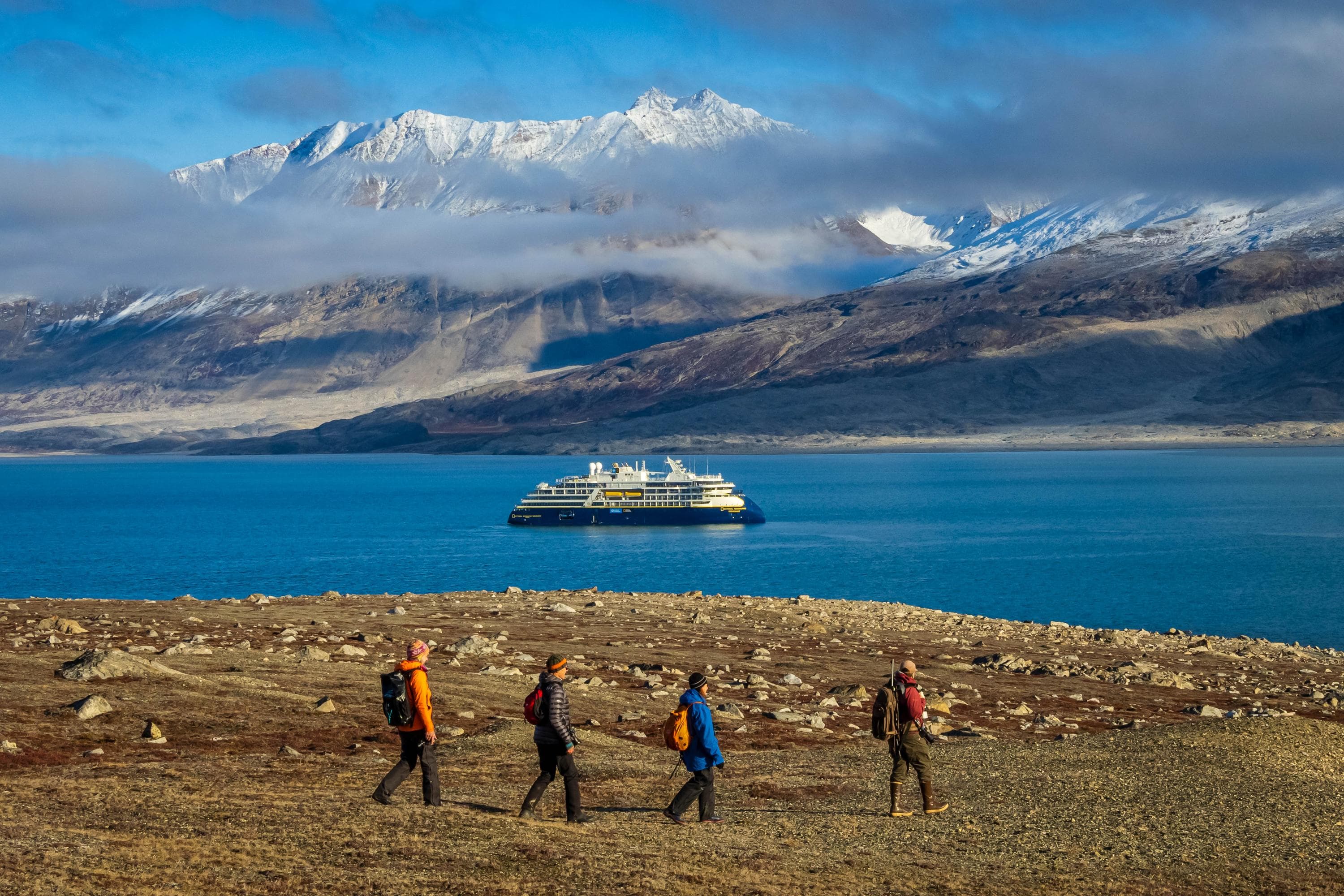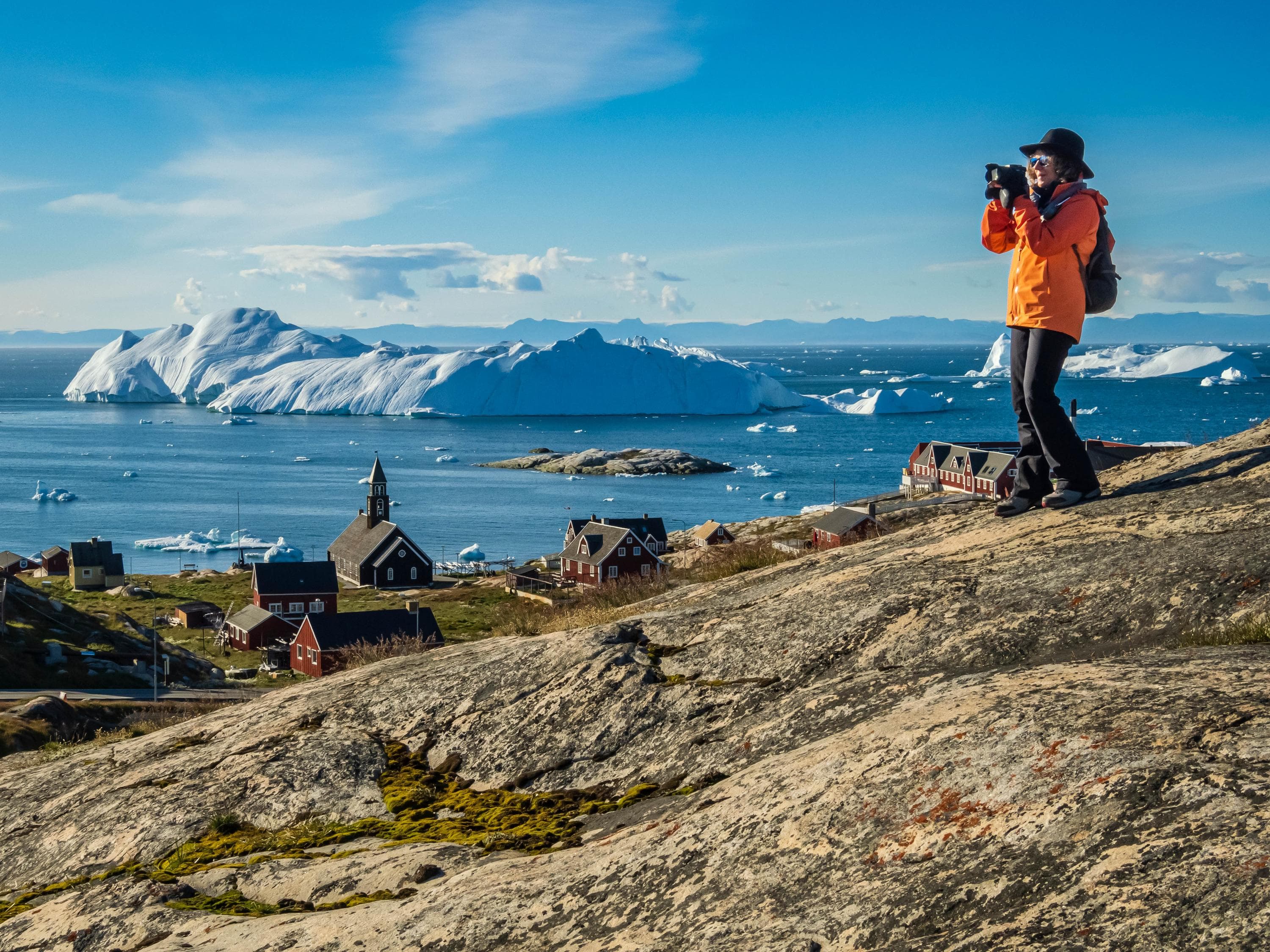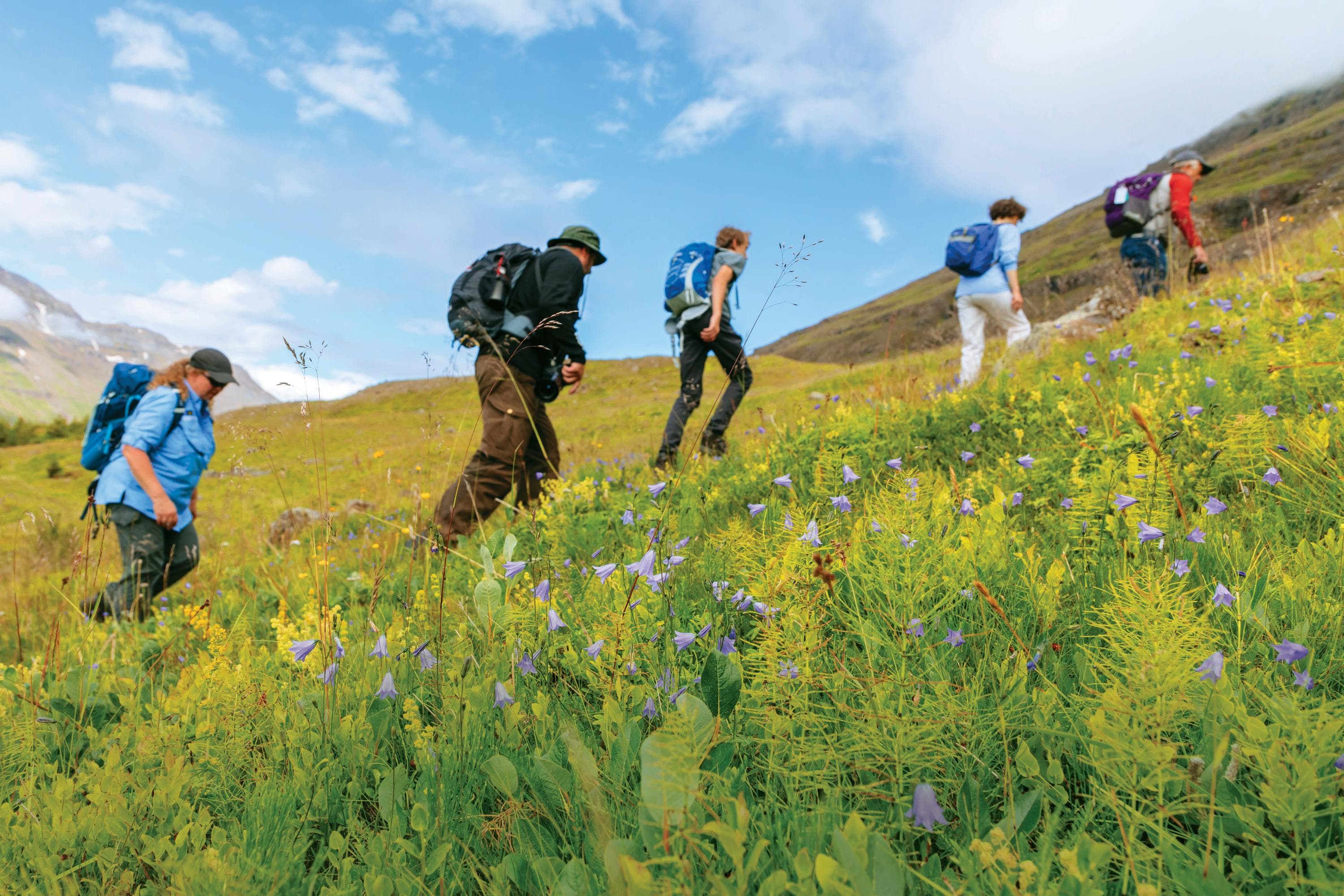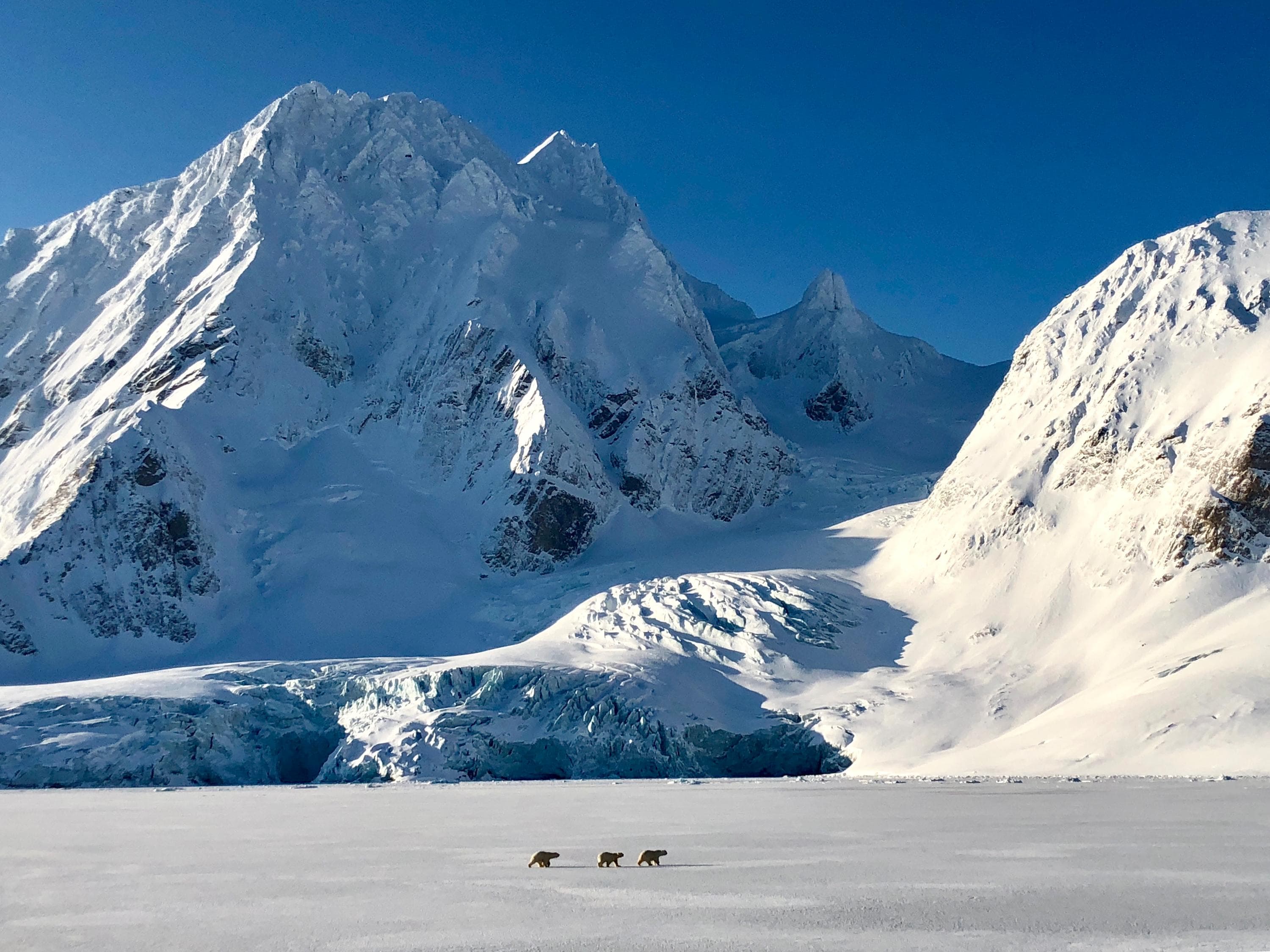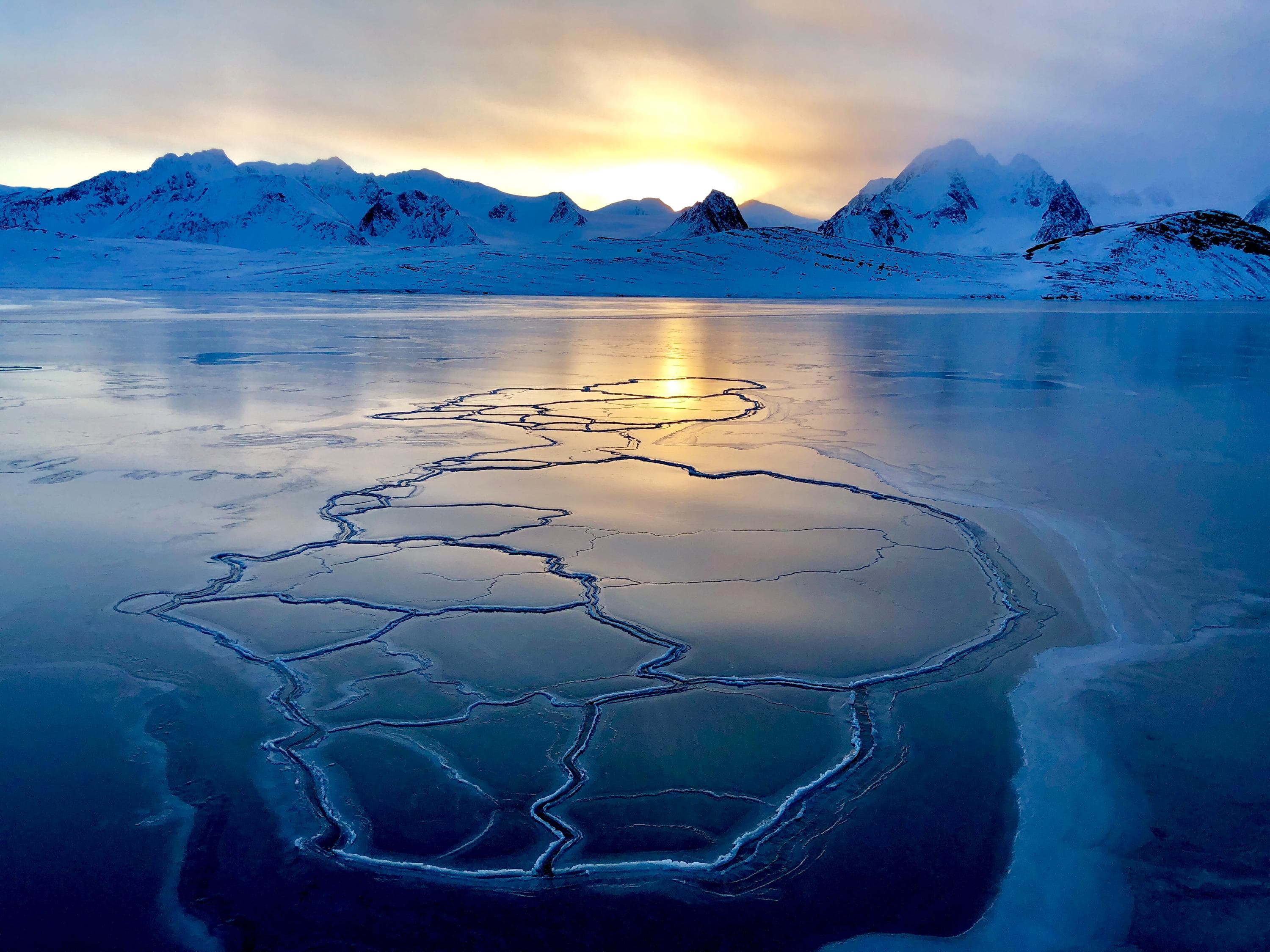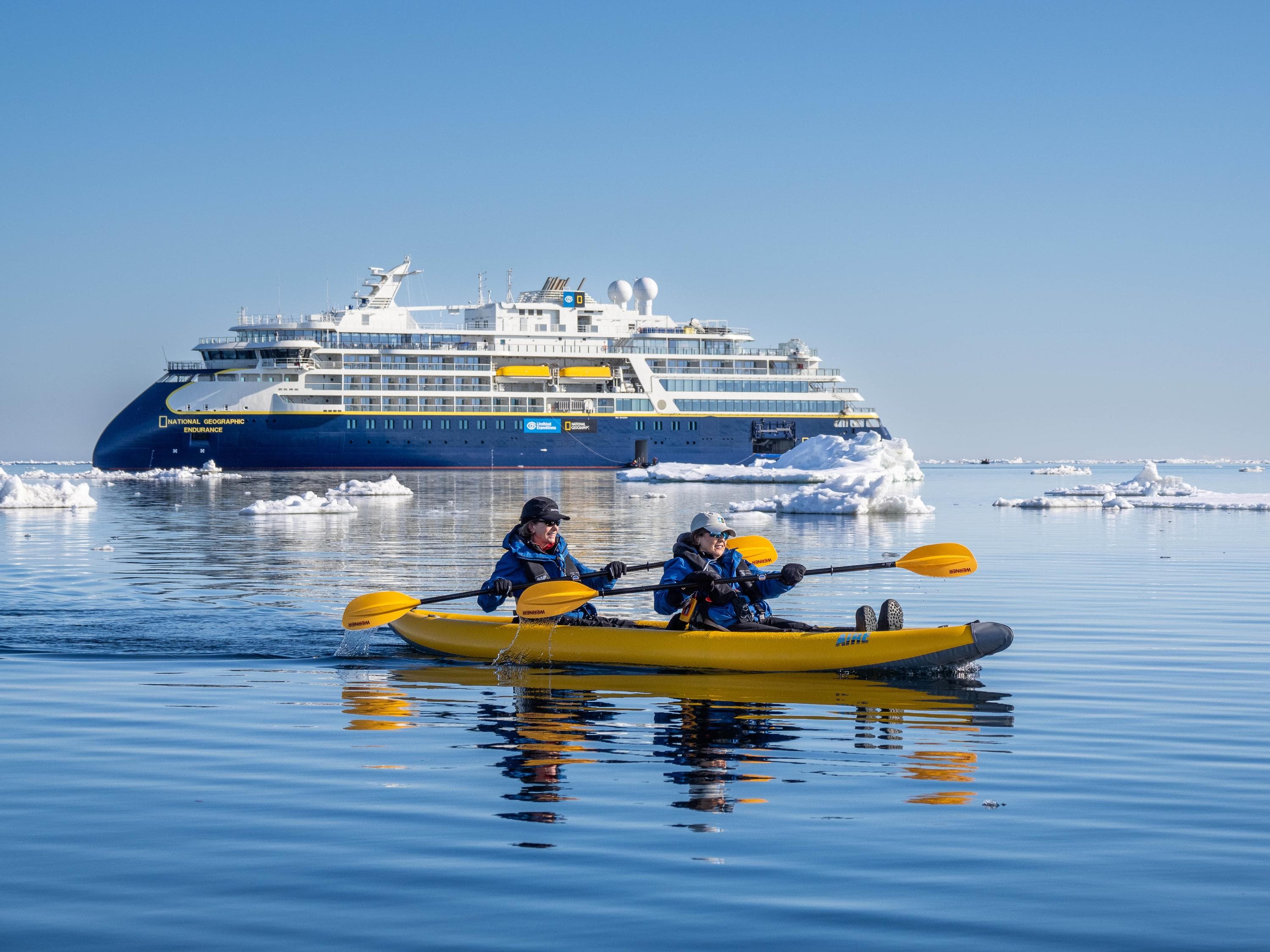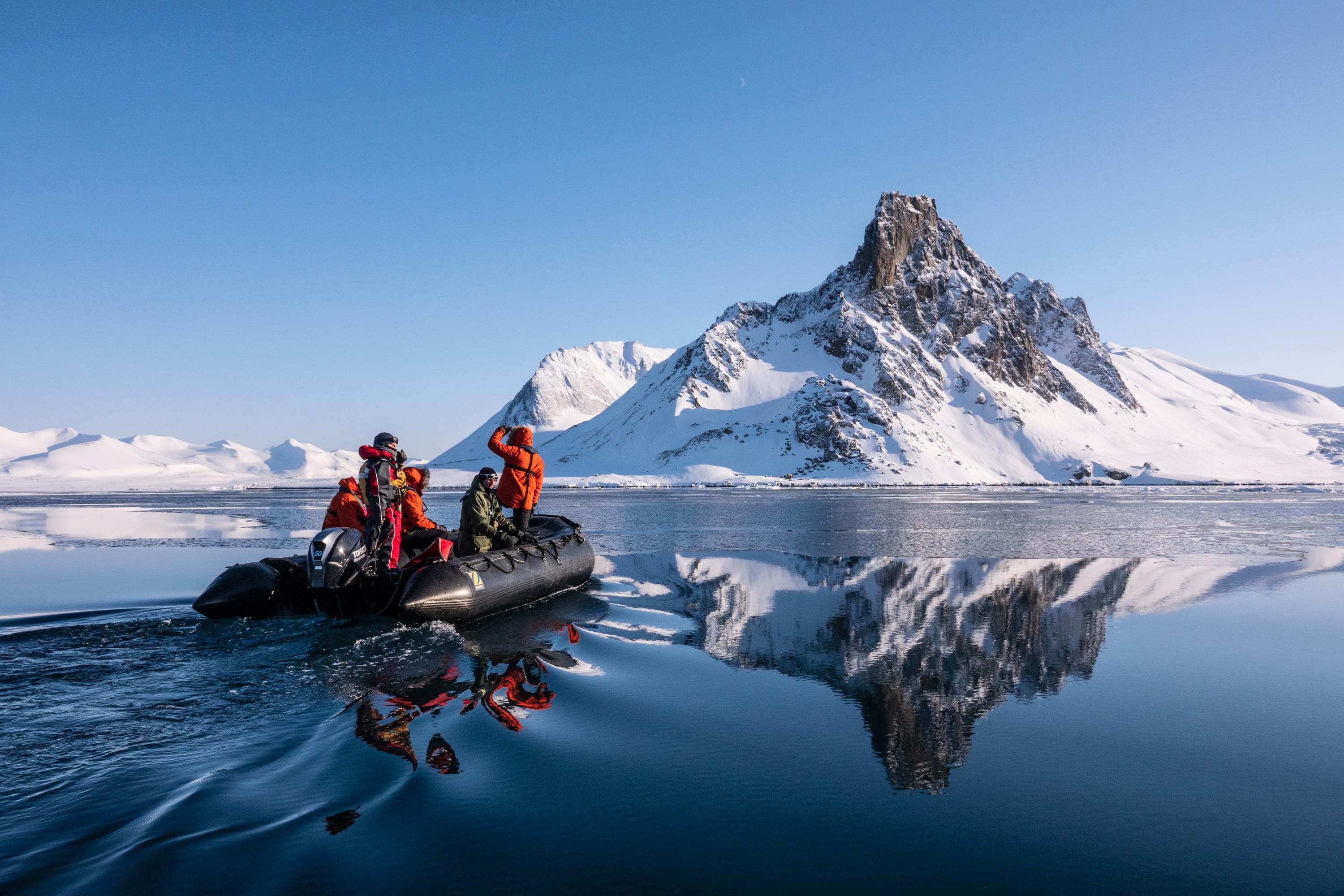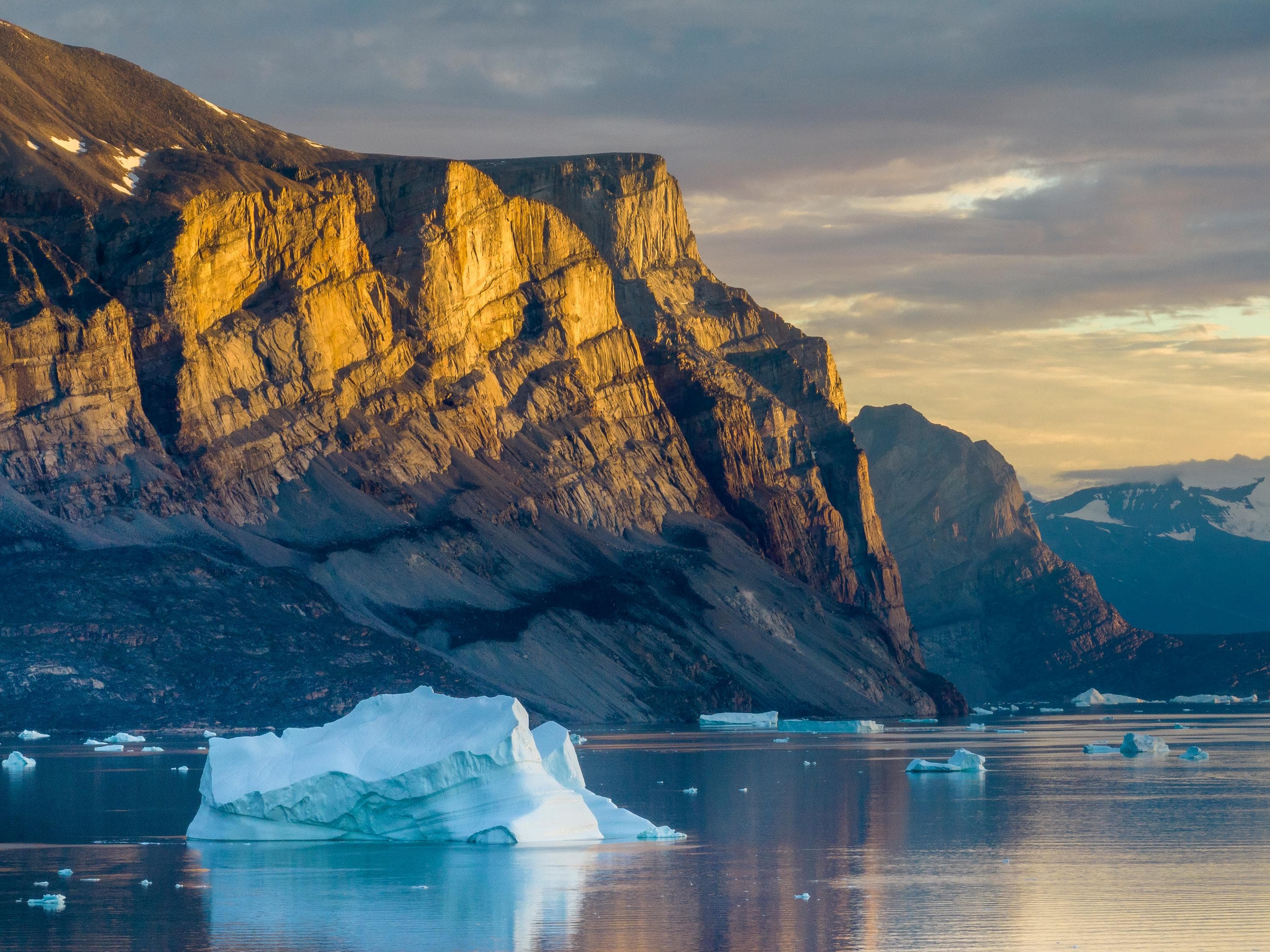 Hinlopen Strait, Svalbard, Norway
Polar Bear jumping pack ice in Hinlopen Strait, Svalbard, Norway
Photograph: Ralph Lee Hopkins
View our brochure for more details