Overview
As much of the river as on it and locally built, Delfin II's iron exterior is clad in tropical hardwoods and her interior gleams with wood floors and lacquered palm ceilings. Wood stairs float between decks and lazily turning ceiling fans add the right tropical notes, while the air-conditioning invisibly cools and dehumidifies.
The lounge, center of our life as an expedition community, features a welcoming open bar and inviting seating. The dining room is decorated with locally crafted lanterns that hang over an impressive central buffet table, which was carved from a massive tree root found floating in the river and installed before the ship's windows were—three walls of windows keep us connected to the nonstop panorama outside. In fact, the prestigious Relais & Châteaux recently inducted the ship into its hotel group, recognizing its commitment to local nature and culture and its exquisite Amazonian-Peruvian cuisine.
The cabins are airy and supremely comfortable—the perfect place to end to active days. Slip into a bed that is well-appointed with crisp cotton linens and drift off as you gaze out at the starry night through the generous, river-framing window wall. Delfin II, our base for daily explorations to which we happily return, has a distinct advantage over any land-based camp—she moves, giving you an ever-varied experience of the Amazon's multiple landscapes and wonders.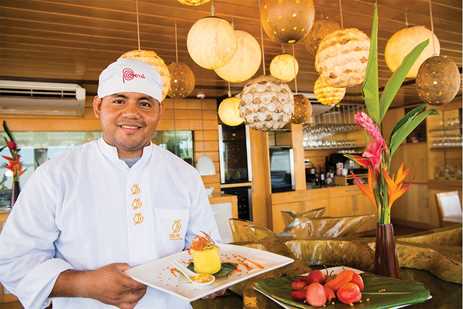 The Details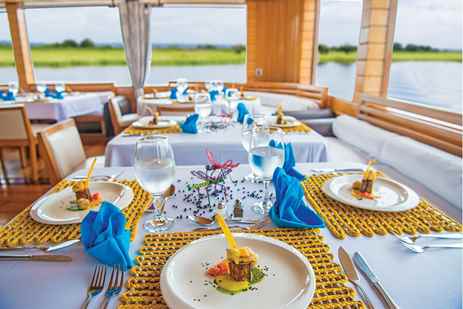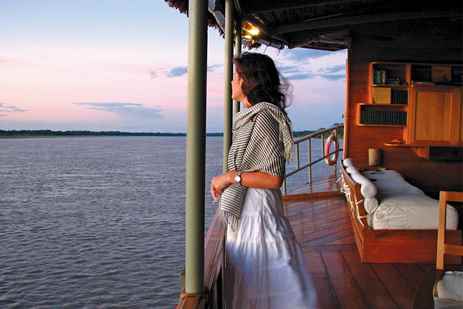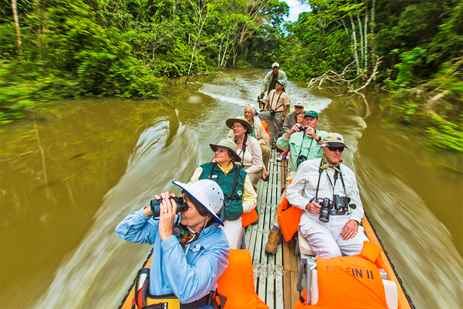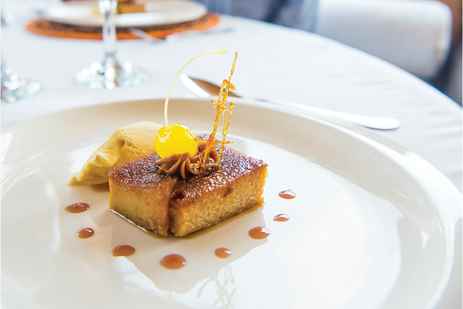 14 outside cabins
Choose from four master suites and 10 suites. Elegant, air-conditioned guest suites on the main and upper decks all offer exceptional vistas. Each spacious suite has a minimalist décor with a luxurious overtone. Master suites also have oversized windows, which provide incredible 90-degree views.
(2) Delfin II Itineraries