Overview
Lindblad Expeditions is thrilled to welcome National Geographic Islander II to our fleet in August 2022. Sleek and elegant, she will sail year-round in the Galápagos Islands and elevate the guest experience to an entirely new level.
A best-in-class expedition vessel that feels like a private yacht, National Geographic Islander II is a spacious all-suite ship. Accommodating just 48 guests, she sails with a 1:1 guest-to-crew ratio and five Naturalists.
Special features include teak decks, indoor-outdoor dining options, an impressive observation deck, 26 light and airy suites, and new expedition amenities like a climate-controlled Marina and a high-tech Science Hub.
In this video Darrel Schoeling, Director of Expedition Development, and Ana Esteves, Vice President of Hotel Operations, provide a behind-the-scenes look at how the National Geographic Islander II was purposely outfitted to reduce impact, build community on board, and foster an authentic connection to the people and culture of Ecuador and the Galápagos Islands.
National Geographic Islander II provides an authentic sense of place, drawing on our decades of partnering with local communities and conservation groups. Contributing to the fully immersive Ecuadorian experience on board are Ecuadorian staff and locally sourced and sustainable farm-to-table and ocean-to-table culinary ingredients; plus artisan spa elements and handcrafted textiles, art, and décor all regionally created.
A true oceangoing vessel, National Geographic Islander II is 280 feet long, 46 feet wide, and equipped with stabilizers for smooth sailing. This new expedition ship has the spirit and soul of a private yacht.
She has been expertly refitted to facilitate the active exploration at the heart of the Lindblad Expeditions experience. These include reduced outdoor lighting, special paint, and recycled water from the newly installed air-conditioning system.  
Limited Time! Special Introductory Offer
Free Round-Trip Air from Miami/Galápagos on 2023 departures aboard National Geographic Islander II. Book by June 30, 2022. New bookings only. Based on economy group flights that must be ticketed by Lindblad Expeditions.*
Explore the ship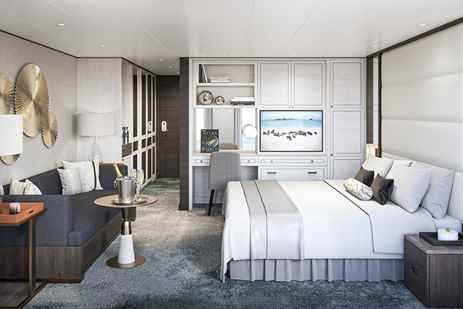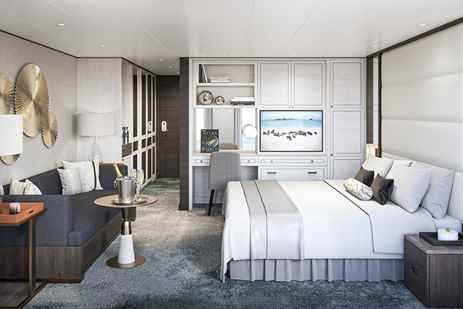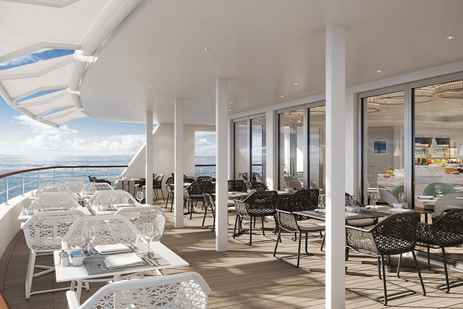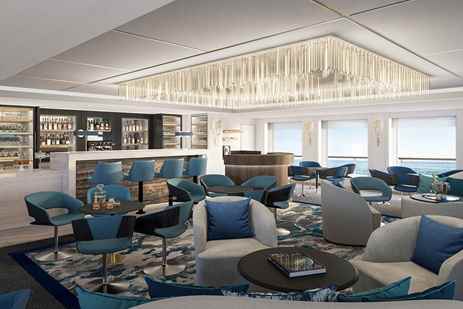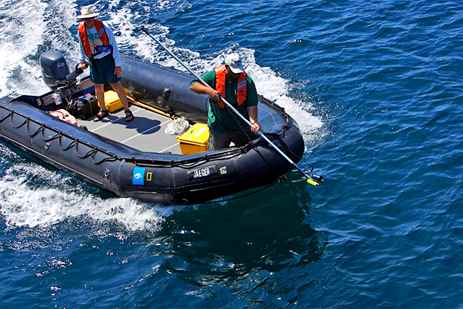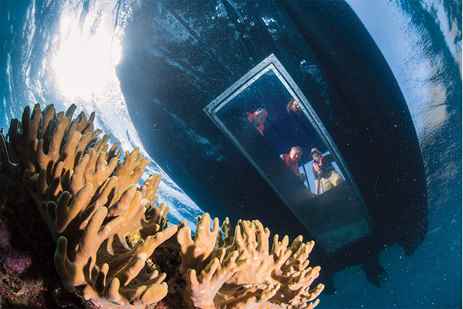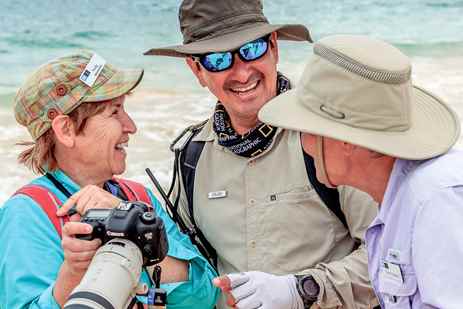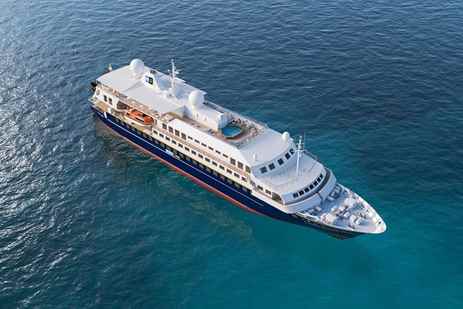 All-Suite Accommodations
18 Suites, 4 Solo suites, and 4 Islander Suites accommodating just 48 guests—all with large windows, convertible king/twin beds with 600-thread count bedding, ample closets, sofa, and marble double-sink bathrooms with a collection of organic amenities crafted exclusively for Lindblad Expeditions. In addition, a stocked mini-bar can be customized to guests' preferences, and there's in-room coffee and tea, Wi-Fi, and a flat-screen TV.
(Rendering of a Suite. The ship features especially spacious accommodations including four even larger Islander Suites.)
An authentic, immersive experience in the Galàpagos
The National Geographic Islander II celebrates Lindblad's deep connection to the islands, Ecuador, and its people with a deeply immersive and truly unique Ecuadorian cultural experience. The carefully considered food and beverage program highlights the four regions of Ecuador with locally sourced farm-to-table ingredients. Regional ingredients can even be found in spa products. From Ecuadorian shipboard staff to artwork, textiles, and décor created by local artists and artisans and Ecuadorean music heard throughout the ship, guests will experience the beauty and wonder of Ecuador both on and off the ship.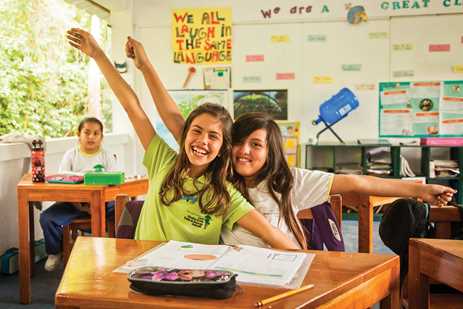 (2) National Geographic Islander II Itineraries
*Terms & Conditions: Free air from Miami—or from $249 and $349 from popular home cities—on all 2023 departures aboard National Geographic Islander II. Business class upgrade starting at $750. Book by May 31, 2022. New bookings only and subject to availability. All air offers are based on economy group flights on American Airlines and must be ticketed by Lindblad Expeditions. Free air offer includes internal flights between mainland Ecuador and to Galápagos and, for applicable itineraries, flights to/from Lima and Cusco, Peru. In the case that offered Miami flights are no longer available, Lindblad reserves the right to issue a credit. Baggage fees may be additional.