Next fall, we are thrilled to return to Indonesia with a compelling array of new offerings. We have ventured to many of these places in years past, but now we'll delve deeper into this expansive archipelago and its equally fascinating neighbors. "It's an incredibly rich area," says Expedition Development Manager Susan Salvin, who was instrumental in crafting these voyages—and the breadth of opportunities will reflect that. Ranging from 13 to 21 days, our five itineraries truly define what it means to go 'off the beaten path.'


From September to November 2023, you could find yourself observing Komodo dragons on Komodo Island or orangutans in Borneo, encountering tribes with little outside contact like the Asmat people of Papua New Guinea, snorkeling in Raja Ampat's stunning coral-filled waters, or walking in the path of World War II history on Palau.

There are as many reasons to embark on these once-in-a-lifetime adventures as there are islands in the region (more than 17,000!), so we've narrowed it down with help from Salvin. Here are just some of the incredible possibilities that await you in the Western Pacific.
Revel in the stunning beauty of remote, unspoiled islands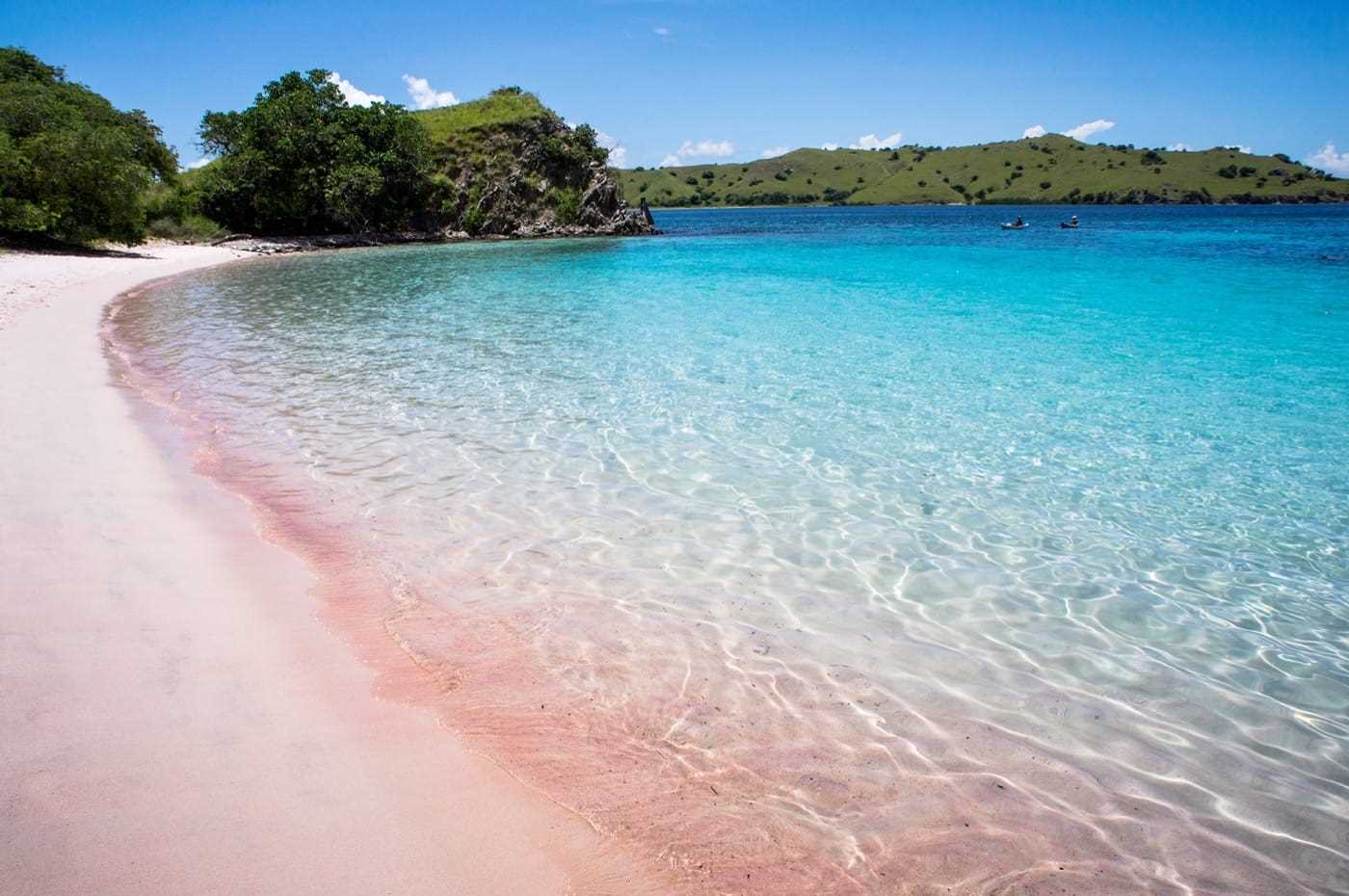 Lush islets dot the aquamarine waters of Raja Ampat like gumdrops. In the uninhabited Con Dao archipelago, visited on Wonders of the Western Pacific: Orangutans, Sun Bears & the Coral Triangle, idyllic beaches lead to jungle-covered mountains. The heady perfume of nutmeg and mace fills the air in the aptly named Spice Islands, water buffaloes plow Bali's deep green terraced rice paddies, and the sand is indeed rose colored on Komodo Island's Pink Beach—one of only seven pink sand beaches in the world. On these far-reaching expeditions, you will be among the few to explore untouched tropical islands, landing a Zodiac in a hidden cove at the foot of a towering volcano or kayaking through mangroves where the silence is broken only by the fluttering of exquisite birds.


Encounter unusual wildlife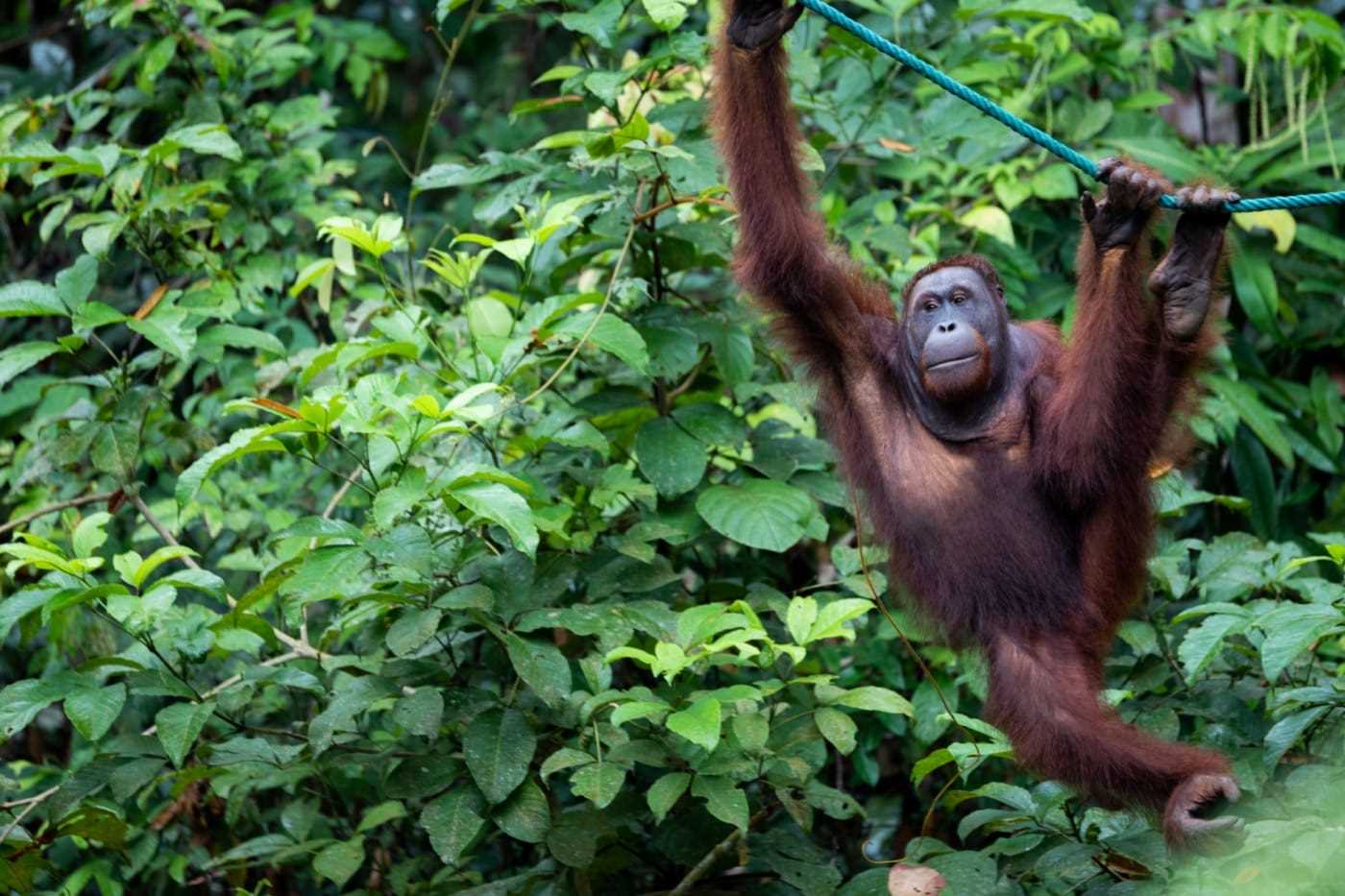 In dense jungle canopies, wildlife thrives on remote islands with little human interaction. "Intimidating" and "fascinating" is how Salvin describes Komodo dragons, which can grow to nine feet. On Colors of Indonesia: Corals, Komodos, & Vibrant Cultures, guests can encounter them on Komodo Island, the only place in the world where you can witness them in their natural habitat. In Raja Ampat, join a nature walk to try and spot the red bird of paradise, a foot-long beauty that's only found in this region. Jungle adventures in incredibly biodiverse Borneo reveal creatures from endemic proboscis monkeys to flying lemurs and Asian fairy bluebirds.
However, it's Borneo's gentle, endangered orangutans and shy sun bears that we observe in wildlife sanctuaries that will capture your heart. Visiting these rehabilitation centers are highlights of Wonders of the Western Pacific: Orangutans, Sun Bears & the Coral Triangle. Check the trees for flying foxes in Madang and in Waigeo for the Waigeou cuscus, a marsupial endemic to that island. Then there are the mudskippers, fish that can walk. "I saw them in an Asmat mangrove forest and they are bizarre," recalls Salvin with delight. "When the tide is high they swim and when the tide is low they walk around on their fins."
Experience an astonishing undersea world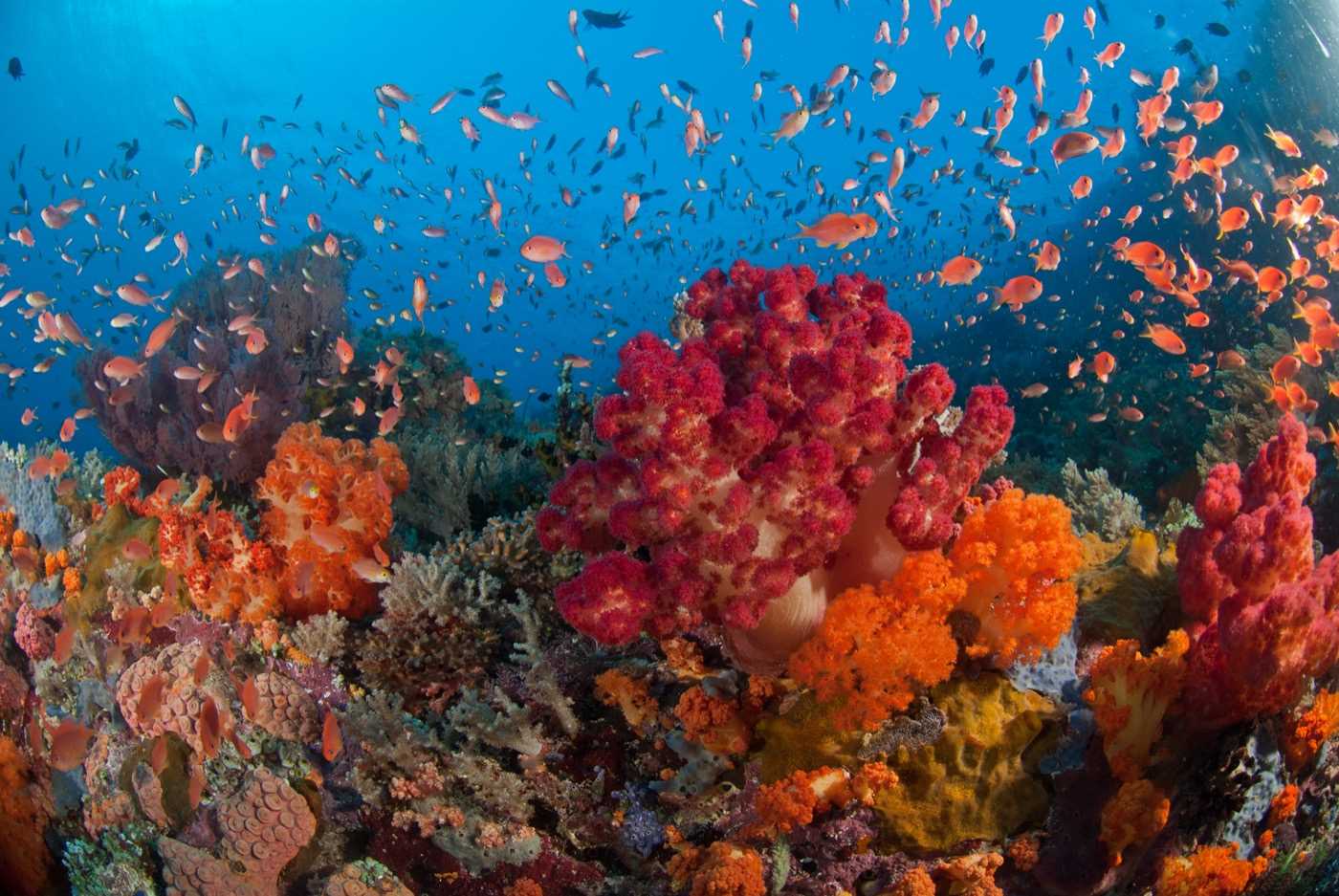 Known as the Coral Triangle, the western Pacific Ocean is carpeted with thousands of species of coral, and healthy reefs bring abundant marine life. In these thriving ecosystems live whales, whale sharks, dolphins, dugongs, giant clams, six species of turtle, and more than 2,000 species of fish. And the crown jewel of it all is Raja Ampat, which Salvin says, "is like being in an overstuffed aquarium." Guests can explore all its marine wonders while snorkeling, diving, or aboard our unique glass-bottomed Zodiac on either: Colors of Indonesia or Exploring Indonesia: Bali, Raja Ampat & Papua New Guinea.

"I did a drift snorkel on Kri Island and saw a breaching 12-foot manta ray," Salvin remembers. She stayed next to a big grouping of coral and watched in awe as marine life swam past her. "It was a superhighway of larger fish." Another "surreal" and "otherworldly" marine experience occurred in Palau when she was "transfixed" by transparent, stingless peach jellyfish while floating in Jellyfish Lake. You, too, can float with these harmless creatures on Wonders of the Western Pacific.
Learn about unfamiliar cultures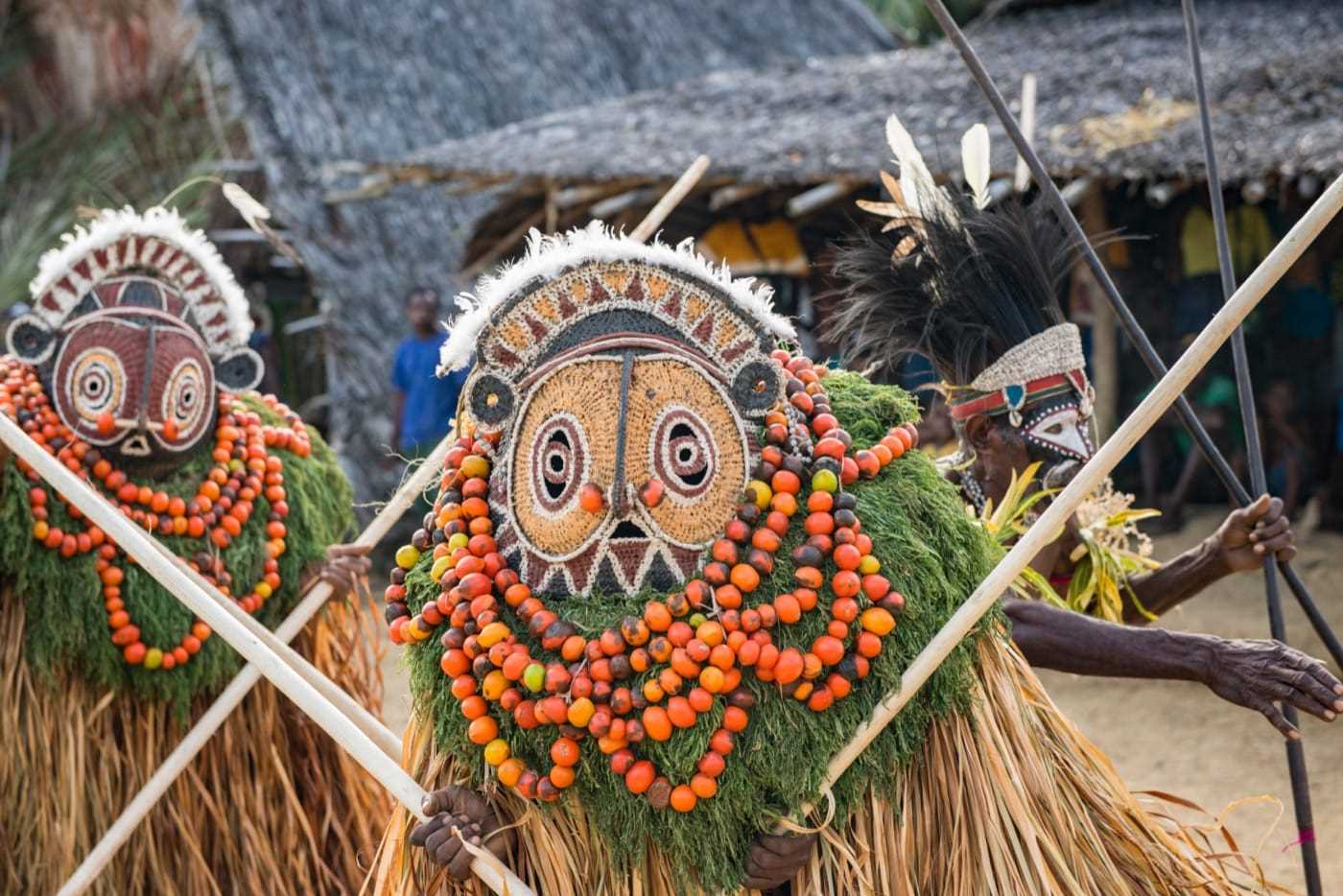 The remote archipelagos near the dateline on the other side of the world are home to tribes that live nearly untouched by the outside world. "Since Indonesia is made up of a vast number of islands, the cultures widely vary and there is pride in sharing that," says Salvin. Guests will be warmly embraced in many communities by customary welcome ceremonies that include dancing and singing. If there is a wedding, boxing match, fire dance, stick dance, or pole climbing competition happening that day, guests will also be invited to watch daily life unfold in these villages.

Salvin speaks of how rare it is to be able to travel on the Sepik River, which you can explore on Iconic Melanesia: New Guinea, Sepik River & the Solomon Islands, and she is especially enthusiastic about her encounters with the Asmat people. "To have a window on the Asmat culture is truly unique," she says. The Asmat are known for exceptional woodcarvings, which are held in museum collections around the world, but few ever get to see them right at their source. On Exploring Indonesia, you'll also visit the village of Watublapi, which is renowned for traditional ikat weaving, and Ubud, where artisans craft beautiful silver pieces and batik. As for Borobudur, the world's largest Buddhist temple, Salvin says "It takes your breath away."
Walk in the footsteps of history at WWII sites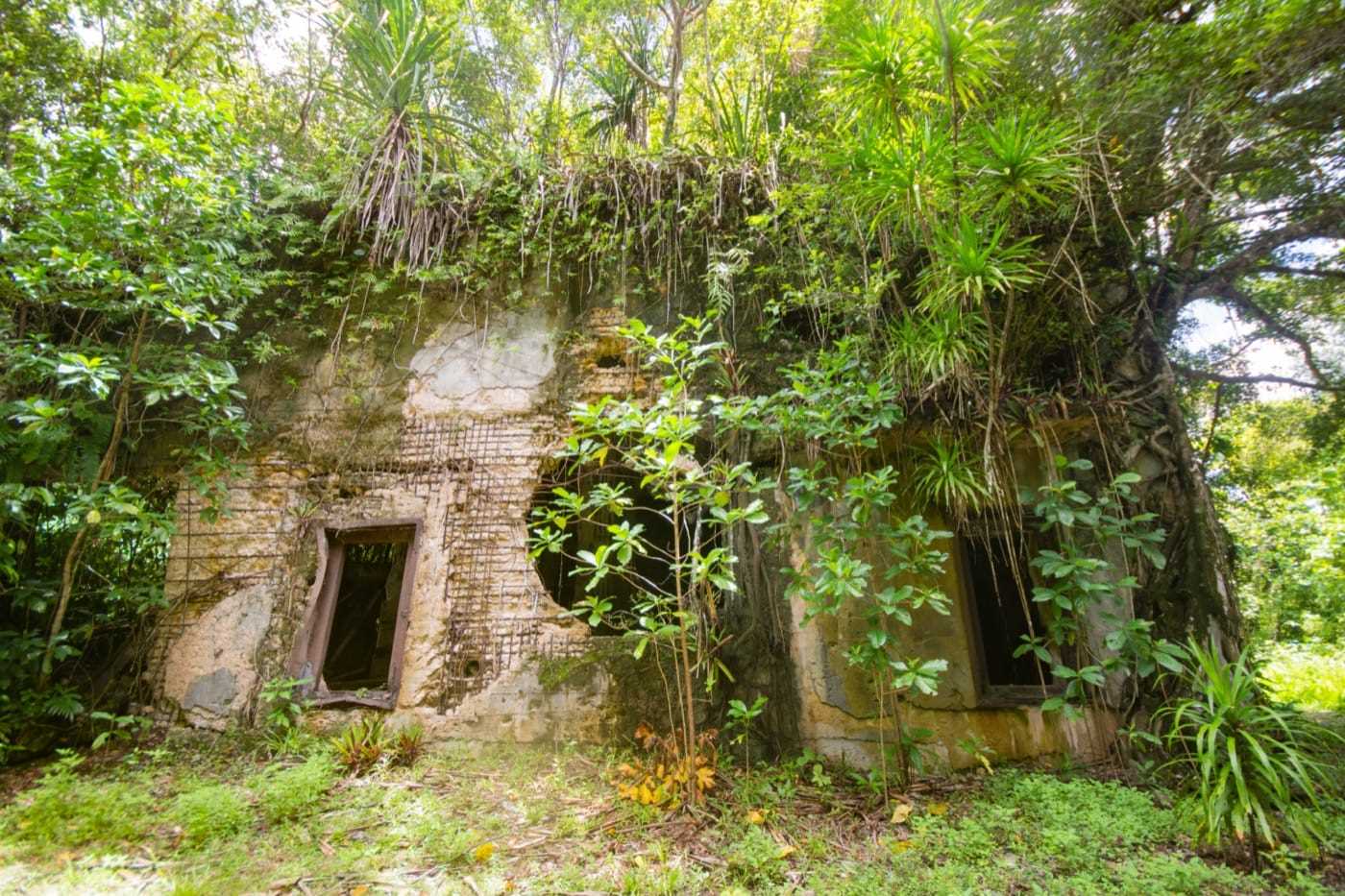 As we explore the Western Pacific we'll see ancient sites such as primitive rock art and a 7th century temple as well as remnants of more recent history at key World War II Pacific Theater battle sites. Enter secret underground Japanese bunkers in Kokas, observe the Japanese ship still hidden in a Rabaul cave, and stop at Kennedy Island, site of John F. Kennedy's PT-109 rescue. See the gun buildings, tanks, and planes in the ruins of the Japanese camp on Peleliu Island and learn how the fierce Battle of Guadalcanal became a turning point in the war as we walk on the shores of Red Beach, the Henderson Field airbase, and the hills above Honiara on Exploring Indonesia and Iconic Melanesia.
"It was life changing," Salvin says about traveling to this diverse, beautiful, and seldom-visited region. "I can't wait for guests to see it for themselves."