Antarctica's epic natural beauty and exhilarating wildness are the perfect tonic to restore your spirits, and there's no better time to go than now. We'll have this pristine (and naturally socially distanced!) wonderland all to ourselves. Be dwarfed by exquisite ice forms, kayak past porpoising penguins, and leave footprints where few ever have. Join us as we return for the 2021/22 Antarctic season for all these reasons and much more.


Explore with the experienced pioneers of polar travel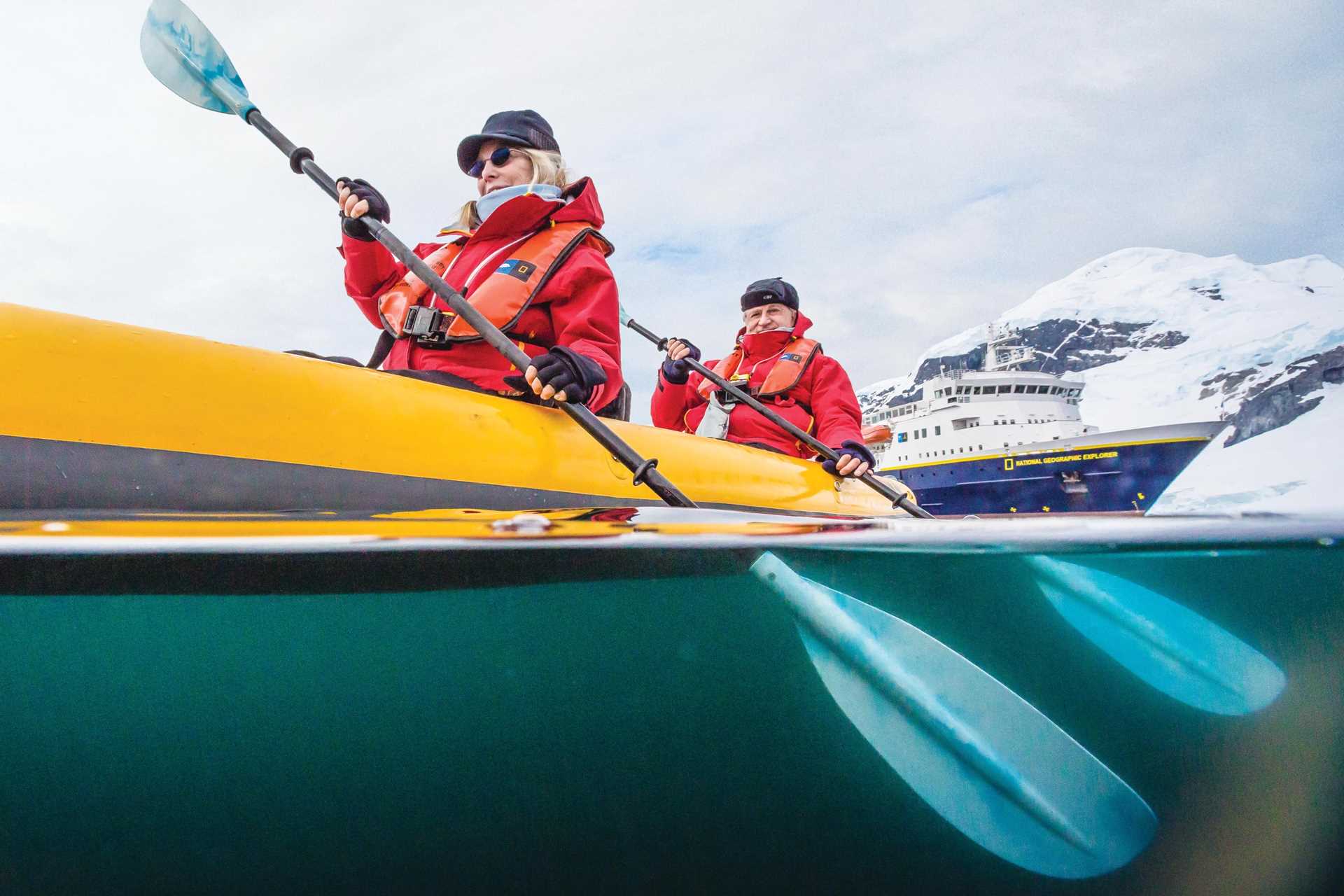 Photo: Michael S. Nolan

With award after award and a partnership with National Geographic, we've been going where awesome is for more than 50 years. Lars-Eric Lindblad, the father of ecotourism, led the first citizen expedition to Antarctica in 1966. Since then we've continued to set the bar on polar exploration—from pioneering kayaking in polar waters with an innovative mobile platform, to bringing guests seldom-seen footage of Antarctic sea creatures thanks to our exclusive undersea program. Our Antarctic itineraries are crafted by explorers, for explorers and all offer unique opportunities to head out into the ice and make discoveries. Traveling here is a transformative experience and our veteran team is beyond excited to return and share it with you.


Lindblad Expeditions is proud to be awarded #1 Small Ship Cruise Line in this year's prestigious Condé Nast Traveler Readers' Choice Awards. See more.
An utterly unique expedition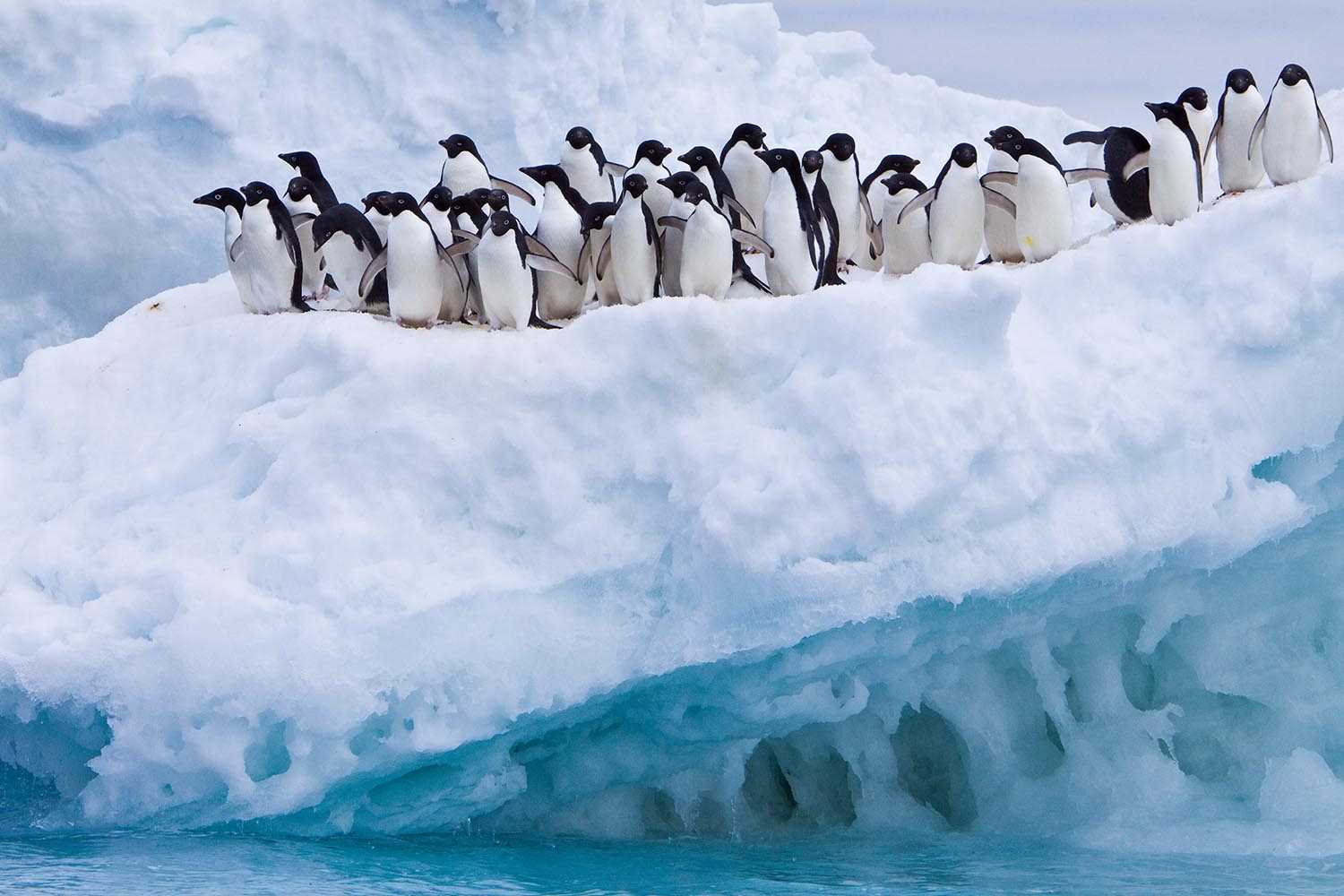 Photo: Michael S. Nolan

The White Continent is unlike any other place in the whole world. In the wake of history's boldest explorers, carve through massive ice sheets on the lookout for an array of iconic wildlife: scores of penguins and whales, leopard seals and seabirds. Zodiac among spectacular icebergs in indescribable shades of blue. Hang out on the Bridge with the captain and crew scanning the sea ice with a hot cocoa in hand. Hike on magnificent snow-white mountains duirng the day, then stay up late and watch in awe as these otherworldly landscapes pass by your porthole under the midnight sun.


Or pair Antarctica with South Georgia Island and the Falklands to get all of the above, plus one of the greatest wildlife spectacles imaginable. South Georgia is called the Serengeti of the Southern Ocean for staggering colonies of critters like 300,000 king penguins on a single beach and five million fur seals! To make the experience even more special, our South Georgia expeditions offer the opportunity to participate in a National Geographic BioBlitz. In this biodiversity assessment, guests become citizen scientists to identify species and collect data in this remote corner of the world.

And if all that weren't enough, now you can also add the chance of seeing a total solar eclipse. Our Antarctica, South Georgia, and the Falklands voyages will be positioned in the path of totality on December 4, 2021. A few cabins are still left so don't miss out.
Board the newest and most advanced ice-class expedition ships afloat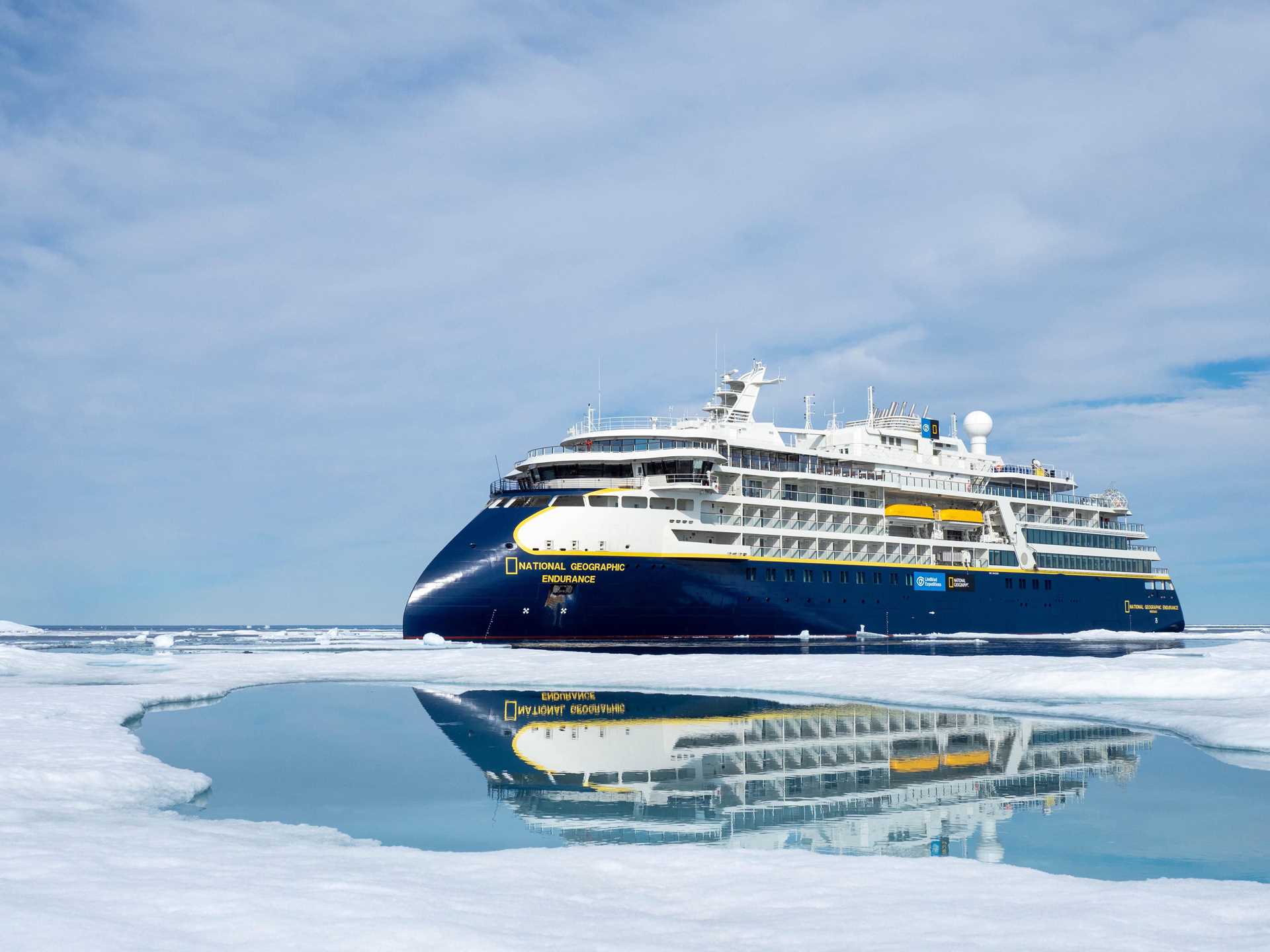 Photo: Michael S. Nolan

Be one of the first aboard our brand-new polar expedition ships, each embarking this November on their inaugural Antarctica season. Fully stabilized and of the highest ice class, National Geographic Endurance and National Geographic Resolution boast patented X-bow technology to deliver the smoothest, most comfortable ride in all conditions. These world-class polar expedition vessels enable only 126 adventurous guests each to go where few have or can. Mighty yet elegant, they assure a safe, thrilling, and luxurious expedition. These sister ships join National Geographic Explorer, a definitive expedition ship (and a guest and staff favorite!) that was built for adventure with exceptional ice maneuverability and a roster of tools for exploration.
Capture once-in-a-lifetime photo ops like a pro





Photo: Sven-Olof Lindblad

On every Antarctica expedition, there's a Lindblad-National Geographic certified photo instructor to help you take the best photos of your life, no matter your skill level or equipment. Not only are they camera ninjas with impressive technical skills but they are also trained naturalists. Knowing wildlife habits, they can help set up shots like an albatross surfing air currents or a pod of killer whales hunting. Hone your skills, learn from the best, and return home with photos that truly capture the world's last great wilderness.

Remote and spectacular, Antarctica is the most exhilarating expedition on Earth, and now is the ideal time to discover its epic wildness, restore and renew, and Go Farther.  The unreal landscapes and unbelievable wildlife are waiting! 
Find complete details of COVID-19 protocols and vaccine requirements here. Get all your Antarctica FAQs answered here.