These days when a coral reef makes headlines it's not often good news—but happily, that wasn't the case for the Belize Barrier Reef. Thanks to years of measured conservation work by a small but determined nation, the world's second largest reef has a phenomenal comeback story. Get Inspired By Photos, Videos, Webinars, Stories, And Exclusive Offers. Sign Up
Back in 2009 Belize's only UNESCO World Heritage Site was placed on the List of World Heritage in Danger, due to threats like offshore oil extraction, damaging hurricanes, and rampant coastal development. Assessing this dismal low point, Belize vowed to take landmark action to revitalize and safeguard the fragile ecosystem. And their efforts paid off. In June of 2018 the World Heritage Committee unanimously decided to remove the reef from the list.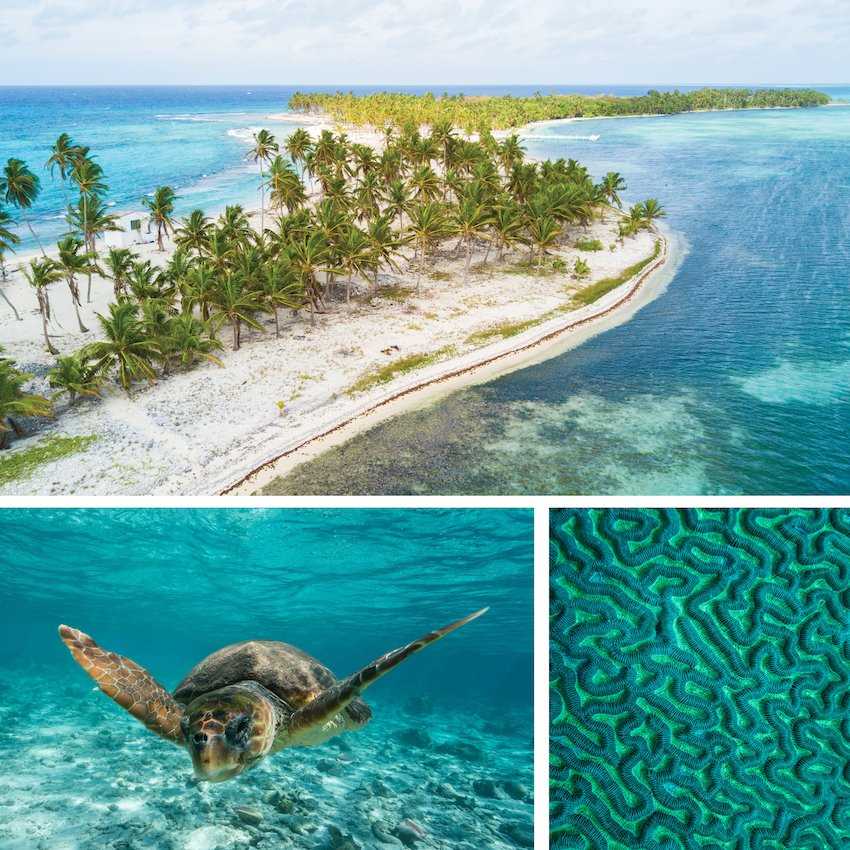 It was truly a win for our oceans as well as the 200,000 Belizeans who rely on the reef for their livelihood. Today, this thriving reef supports a wealth of marine life. There are over 90 species of coral including antler-like staghorn coral, delicate sea fans, and twisty brain coral; more than 500 species of fish; plus rays, sponges, sea turtles, octopi, an array of sharks, and major colonies of seabirds. With such unique biodiversity, it's not hard to see why Charles Darwin once referred to it "as the most remarkable reef in the West Indies."
Within this 190-mile-long reef system, you'll find several hundred sand cays, offshore atolls, mangrove forests, coastal lagoons and estuaries, and the largest blue hole on Earth. There are also seven marine protected areas including Half Moon Caye Natural Monument which is famed for its red-footed boobies, and pristine Laughing Bird Caye National Park. These places provide important habitat for many endangered species like the American marine crocodile, West Indies manatee, and hawksbill turtle.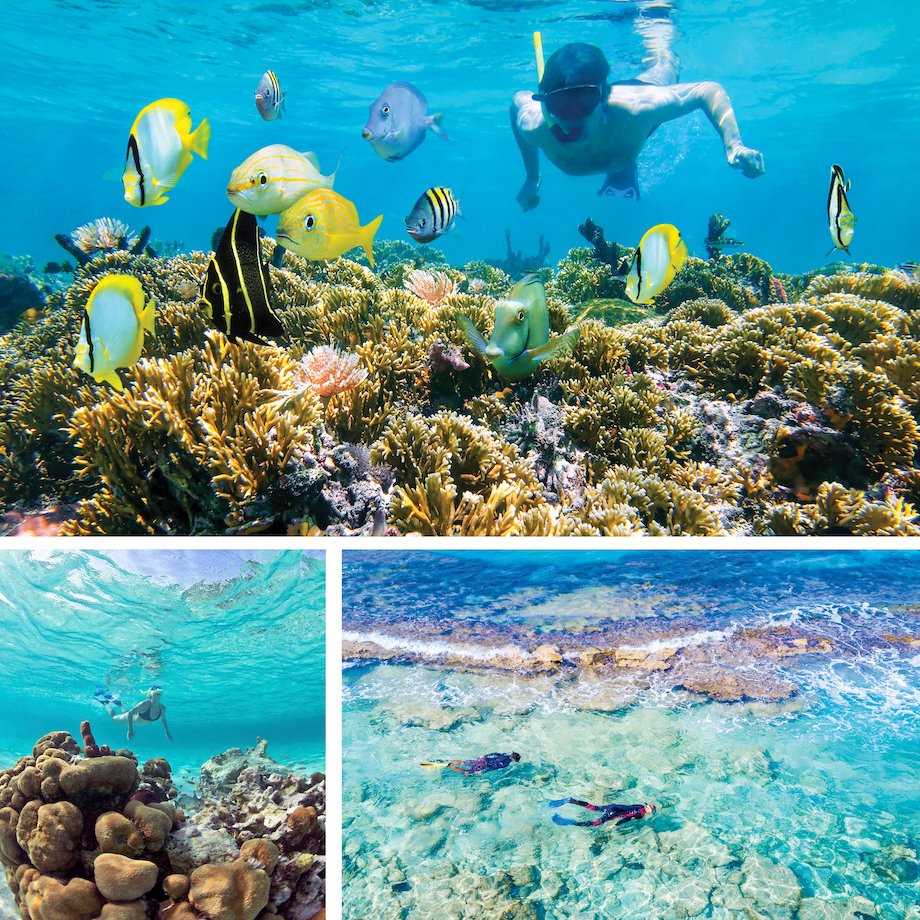 Explore the Belize Barrier Reef From Above & Below
On our active Belize itineraries, you'll have the opportunity to explore this natural wonder from all angles, starting with a jaw-dropping aerial view as you fly into the country. The intimate National Geographic Sea Lion will be your base and is equipped with everything you need to get up close with this breathtaking reef. Skirt the shores of white-sand beaches in a kayak, watch a galaxy of fish drift below you on a stand-up paddleboard, or don a snorkel to greet the watery denizens face-to-fin. [Diving is also available (at additional cost) for more adventurous explorers.] In between activities take in the reef's mesmerizing shades of blue from the ship's deck or an idyllic spot on the beach.
Through these diverse experiences, you'll witness a truly pristine reef and the groundbreaking conservation work of this beautiful tropical nation.
Come discover the Belize Barrier Reef for yourself! Choose from our 9-day Belize to Tikal expedition or our 6-day Wild Belize Escape.