Starting when our ancient ancestors crossed continents by foot, to the epic voyages of Odysseus and Marco Polo, and reaching through time to space exploration of the modern day, the thrill and romance of setting out for uncharted territory has been the making of heroes and the source of legends. Exploration is in our DNA.

Never were there so many consequential discoveries as during The Age of Exploration, a period of 200 years from the 15th to the 17th centuries when Europeans including Ferdinand Magellan, Vasco da Gama, and Christopher Columbus mapped lands and seas, established trade routes, and etched their names into history books.

A TRIBUTE TO SEAFARING EXPLORERS

Magellan and da Gama were both Portuguese, and Columbus, although Italian and sailing under the Spanish flag, received extensive training in Portugal. It is fitting then that the epic celebration of explorers, the Monument to the Discoveries, faces the Tagus River in Lisbon. This 184-foot Sintra limestone ship is lined with 32 important figures from the country's age of expansion, with Henry the Navigator—a Portuguese prince who sponsored many explorations and a school for navigation—at the prow. It's a thrilling sight to take in from the deck of the National Geographic Resolution, which you'll do when our Culture and Cuisine from Porto to Basque Country itinerary sets sail from Lisbon.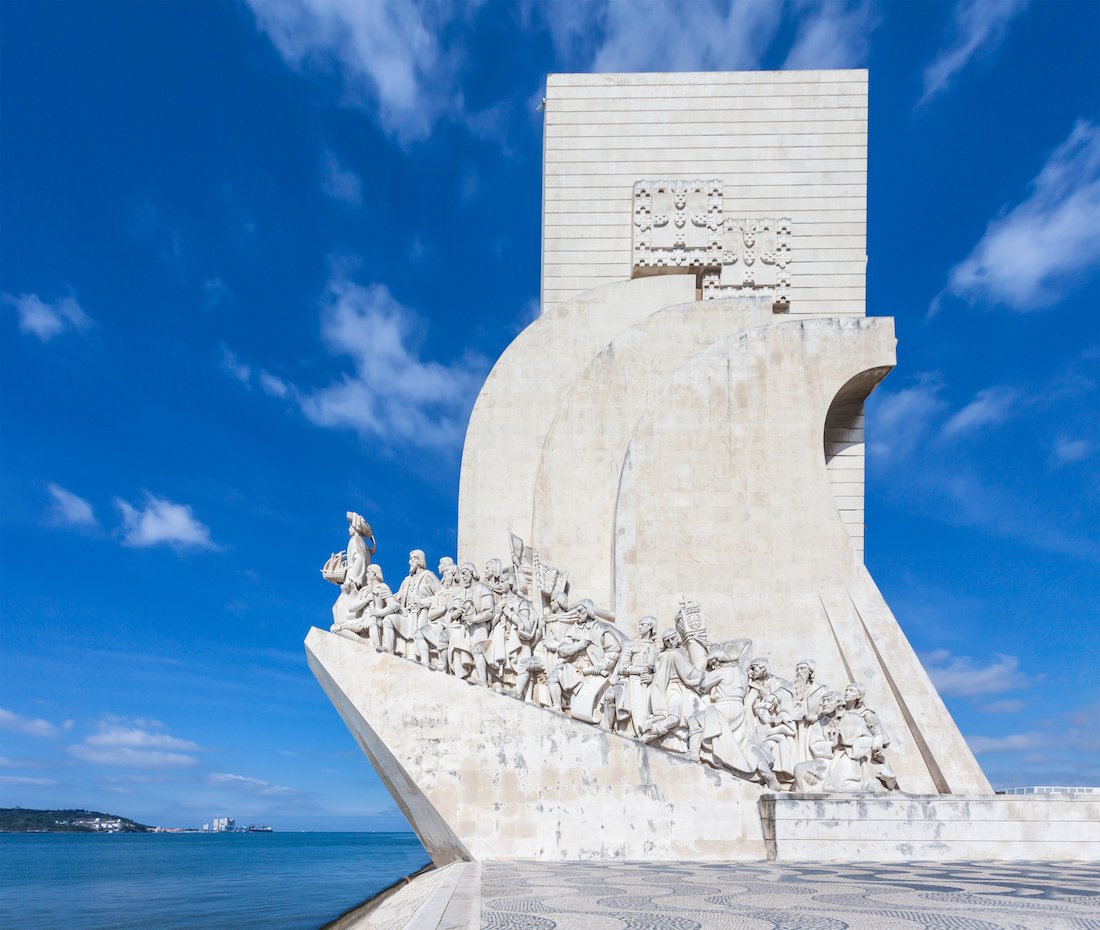 SAILING IN THE PATH OF COMMERCE

Settlements sprang forth from the shores of rivers, oceans, and canals as they were first landing points, and then blossomed into bustling centers of commerce. Lindblad Expeditions takes you right to the front doors of these fascinating and colorful coastal cities and villages, without the hassle of airports, rail stations, huge ports, or changing hotels. Our small ships deftly navigate island chains, fjords, and canals, giving you the perspective of the explorers who came before us. We approach these locations that have played crucial roles in history in an authentic time-honored way, and experience them deeply, connecting to those who helped shape them.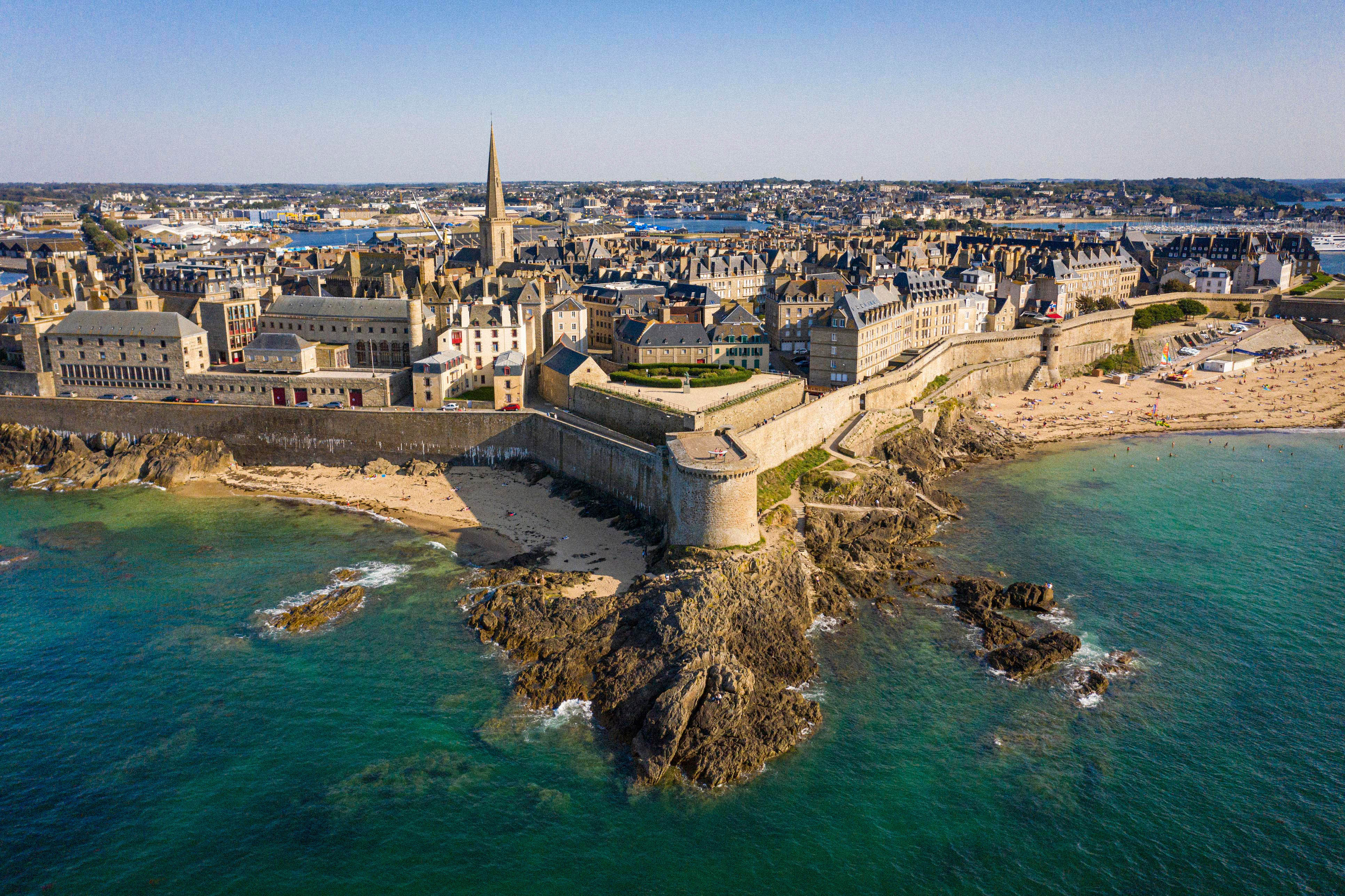 PORTS WITH A VIVID PAST

Two noteworthy seafaring ports we explore on Medieval to Modern: Tracing History from Bordeaux to Dublin are Saint Malo, France, and Cobh, Ireland. Walking on the ramparts of Saint Malo or along the lively waterfront of Cobh looking out to sea, you can imagine the thoughts of those leaving these shores, often for the last time.

Sharing the same bay and similar architecture as Mont-Saint-Michel, Saint Malo has a storied history of corsairs, writers, and explorers like Jacques Cartier. The single most important port for Irish emigration, Cobh was the setting off point for 2.5 million people including Annie Moore, the first emigrant ever to be processed at Ellis Island; and it was also the Titanic's last brush with terra firma.

CONNECTING THE TRAILS OF NORTHERN EUROPEAN EXPLORATION

As Ireland is connected to America, it is as well to Scotland. On Wild Isles: Rugged Coasts of Scotland and Ireland, we walk in the footsteps of St. Columba of Ireland, who established a monastery on Iona in 563 AD to bring Christianity to Scotland. On this windswept small island next to the hauntingly beautiful medieval ruins of a later abbey, an ancient royal cemetery holds the remains of kings, including the real Macbeth. Traditionally, there are only two ways to find yourself upon this remote island: to be a deceased and legendary King of Scotland, or to venture by ship, just as St. Columba did. We recommend the latter!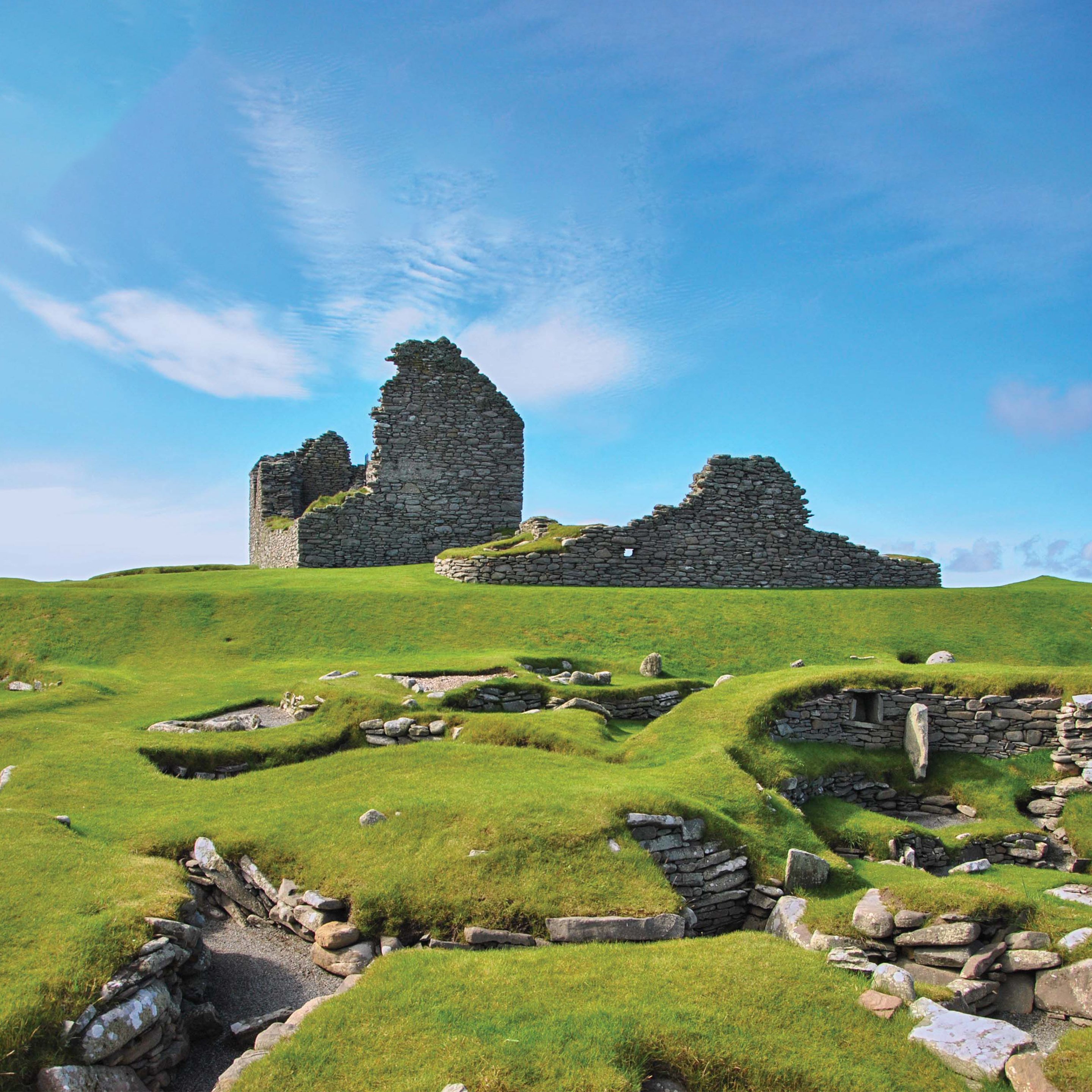 We explore Scotland's ties to Scandinavia on Norwegian Fjords and Scottish Isles, which begins in the pastel-colored port of Bergen and sails through Norway's breathtaking Hardangerfjord before crossing the North Sea in the wake of early Viking explorers. In remote, ancient sites surrounded by the dark sea, we learn how Vikings arrived first in Shetland in the 8th century. Exploring the region we'll gain a greater understanding as to how ships enabled this migration and were essential to the development of these rich geographies.

The Path of Western Civilization: From Egypt to the Iberian Peninsula includes many extraordinary sites of antiquity, from Sardinia's Bronze Age fortress to the original Olympic stadium where athletes competed in 776 B.C. Although the Great Library of Alexandria has been lost, Biblioteca Alexandrina, on the ancient harbor in the historic center of the city, aims to recapture the original's spirit of international scholarship. Its bold circular and tilted architectural form echoes the city's lighthouse, can hold millions of books, and includes museums and a planetarium. From the deck of the National Geographic Explorer, guests can feel the exhilaration of what it must have been like to follow the legendary lighthouse into port, having used the local planetarium's discoveries to navigate the vast sea at night, conscripted to search the Mediterranean for knowledge to fill the shelves of the Great Library.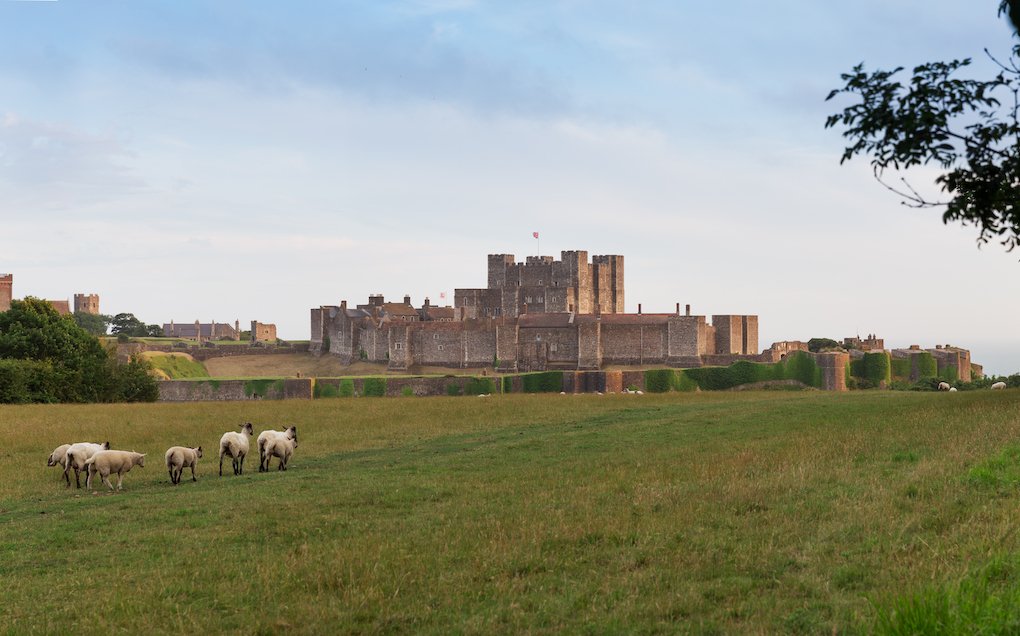 Sites of more modern history—battles that helped determine the outcome of World War II—are woven into North Sea Voyage: Northern Europe and the Normandy Beaches. We sail past the white cliffs of Dover, walk through the wartime tunnels beneath Dover Castle, and stand at the embarkation point for the Dunkirk rescue mission. The weight of history is sobering on Omaha Beach where 4,000 American soldiers were killed or wounded, and at the American Cemetery where a seemingly endless sea of white crosses mark the graves of soldiers from all 50 U.S. states. The future of our planet was forever redirected the morning of June 4, 1944 as the Allies approached the beaches of Normandy in the trepid dawn fog—just as guests aboard the National Geographic Explorer will view from her deck
Experience Europe, the Lindblad-National Geographic Way

Our unique ships are perfect platforms for exploring, with on board kayaks, paddleboards, Zodiacs, and bicycles for more in-depth discoveries. Kayak on Loch Linnhe in the shadow of Ben Nevis, cycle around Eigg, an island with more sheep than people, or, on Staffa, take a Zodiac into awe-inspiring Fingal's Cave, which prompted Mendelssohn to compose "Hebrides Overture."
Expert historians, cultural specialists, naturalists, and certified photo instructors enhance each voyage, helping you connect with each destination, illuminate all you encounter, and enable you to beautifully capture stunning landscapes and colorful markets.
Each of our three ships positioned in Europe is exceedingly comfortable, with saunas and wellness centers, observations decks and libraries; and intimate, carrying from 48 to 148 guests. The spectacularly unique Lord of the Glens is a cross between a stately English country manor and a private yacht; the brand new Scandinavian-inflected National Geographic Endurance rivals any five-star hotel; and National Geographic Explorer is a welcoming base camp after a day of exploring.
We look forward to welcoming you aboard to revisit or discover new European regions, as we help you get to know each destination actively, insightfully, exclusively, and effortlessly.

Ready to see Europe from a new point of view? Explore our diverse array of itineraries.