The breezy overwater bungalows of French Polynesia beckon with an invitation to daydream, nap, and pop in and out of the gin-clear ocean. However, if indulging this travel fantasy was your only experience of these wild and remote islands, you'd miss coming face-to-face with an ancient eight-foot tiki, floating in a hidden grotto, and spotting an endangered ultramarine lorikeet on a hike to a rainforest-shrouded waterfall. Get Inspired By Photos, Videos, Webinars, Stories, And Exclusive Offers. Sign Up

When you think of these idyllic islands you likely think of empty beaches and listing palm trees, each island a carbon copy of the next. But in truth, this remarkable region is virtually kaleidoscopic with lush rainforests, limestone caves, underwater canyons, and sheer volcanic cliffs that drop straight down to turquoise waters.

Polynesia's extraordinary experiences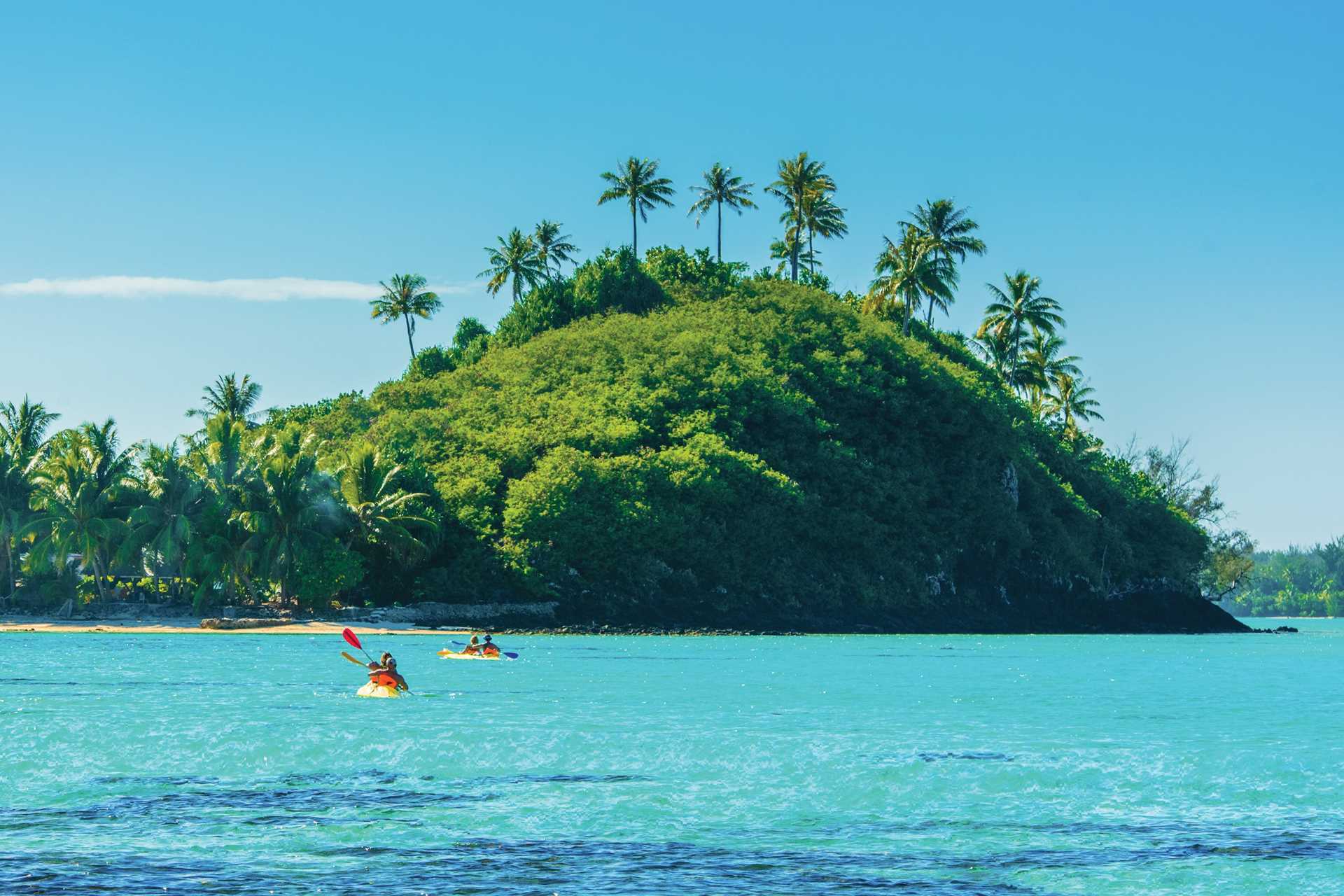 Lindblad Expeditions first brought citizen explorers to these sybaritic islands in the 1980s, so we know them well. The gracious National Geographic Orion will be back in her home waters for 2022. Next year she'll embark on 10 different itineraries, attesting to the rich diversity of the region. With yacht-like freedom, explore the South Pacific's secluded atolls, motus, reefs, and lagoons alongside a veteran expedition team who will lead you to an otherworldly grotto on Makatea where you'll float in a hidden cave surrounded by stalagmites and stalactites; discuss the cultural significance of Ra'iatea's Marae Taputapuatea, a UNESCO World Heritage site; and drop anchor in the perfect spot to experience Rangiroa's extraordinary waters, filled with hundreds of colorful tropical fish. The flora and fauna of Fakarava alone are so diverse that its breathtaking reefs and terrestrial habitats are protected by UNESCO.

You can discover these underwater Gardens of Eden up close, outfitted with snorkel or scuba gear, in the company of a dive master; or atop the water in a kayak or on a stand-up paddleboard. From the balmy deck of National Geographic Orion, cocktail in hand, take in the stunning tropical scenery of Bora Bora's jagged Mount Otemanu and Mo'orea's verdant peaks. Feel the spray of the ocean as the ship races playful spinner dolphins; and encounter thousand-year-old petroglyphs on Nuka Hiva; the wild horses of Ua Huka; or moss-covered giant tikis on Hiva Oa.

These enriching experiences showcase the incredible biodiversity and cultural heritage of fabled islands, from the dazzling underwater world of the Tuamotu Archipelago to the iconic Society Islands and the remote and rarely visited Marquesas.

Enjoy the best of both worlds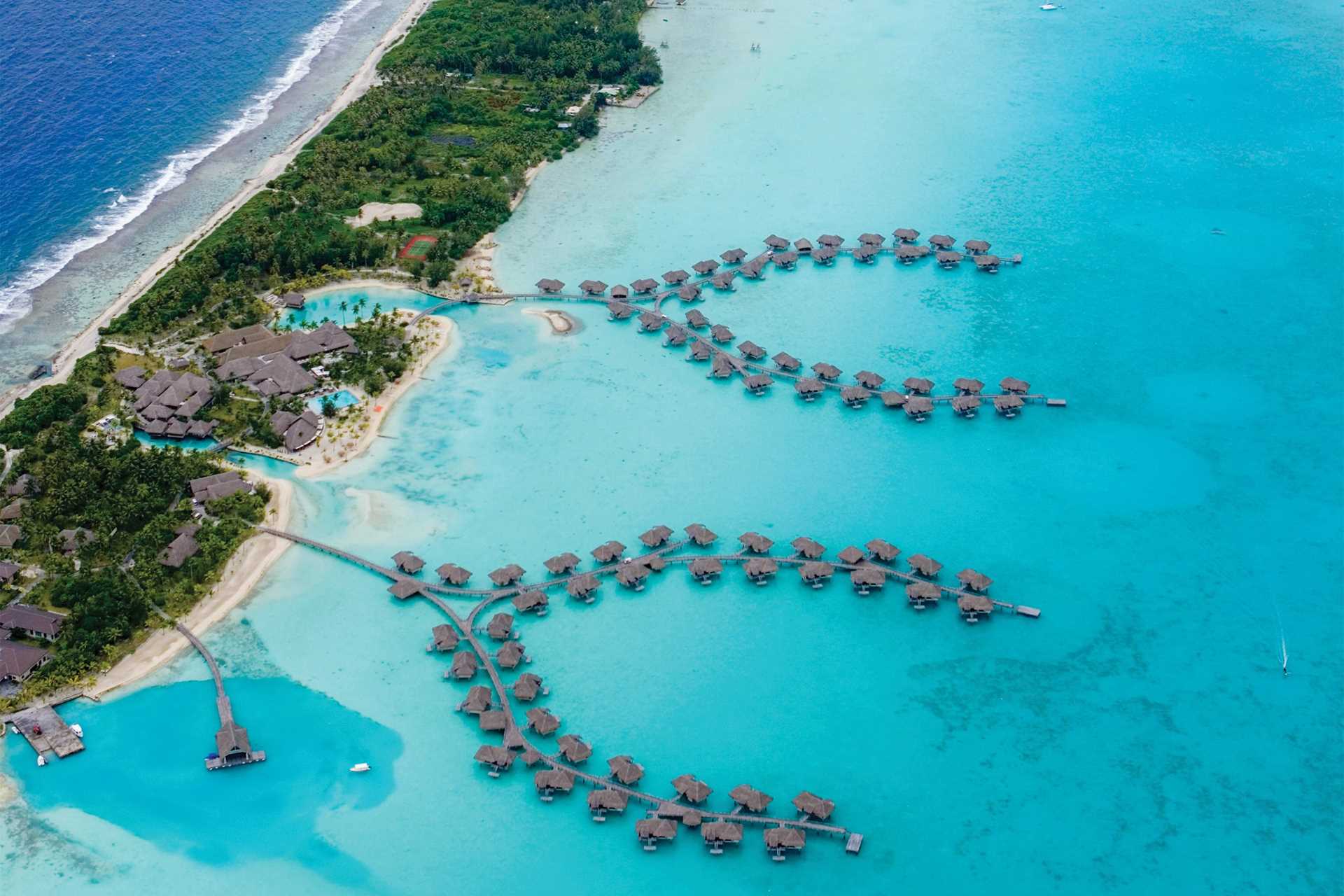 However enticing an overwater bungalow, after reaching the South Pacific, you would not come near to fulfilling the potential of this bucket-list destination without venturing beyond a hotel. The good news is that it is possible to do both: An exhilarating sail among some of the world's most idyllic islands, and a sybaritic stay in a posh bungalow suspended above the sea.

Fall into island time with a seamless pre- or post-expedition extension that includes all ship and airport transfers as well as a resort credit. Take this time to savor the stillness and recuperate from a long flight with a massage while water laps below; or alternate between diving off your deck to snorkel in a private lagoon and simply basking in the stunning scenery before heading home or boarding the ship. Each carefully chosen for their excellence, the resorts are matched with our itineraries to ensure locations are never duplicated.

French Polynesia remains something of a beautiful mystery to all but a handful of fortunate travelers, and even to some who come all this way and never leave their hotels. On a Lindblad-National Geographic expedition, you can have it all: the iconic experience of a stationary rest in an overwater bungalow and an enriching adventure in pure paradise, discovering Polynesia's alluring landscapes, extraordinary wildlife, and hidden cultural treasures.

Explore our wealth of itineraries in the South Pacific, from in-depth adventures in the Marquesas to our brand-new weeklong Wild Escape.