Adventure and wanderlust are a way of life for Katrina and Ken Carlson. Together the couple has traveled the world, sharing their passion for discovering new cultures, natural wonders, cuisines and wildlife with their three children. The family has joined Lindblad Expeditions for many of their voyages, including to Antarctica, Galápagos, Channel Islands and Alaska. Recently, when pondering their next destination, the Southern California natives decided to explore Polynesia beyond Hawaii, a family favorite. The result: a transformative trip by sea to the remote islands of French Polynesia, where the Carlsons discovered an unblemished paradise, replete with sensational wildlife, fascinating culture, and more discoveries that will have them soon planning a return. Get Inspired By Photos, Videos, Webinars, Stories, And Exclusive Offers. Sign Up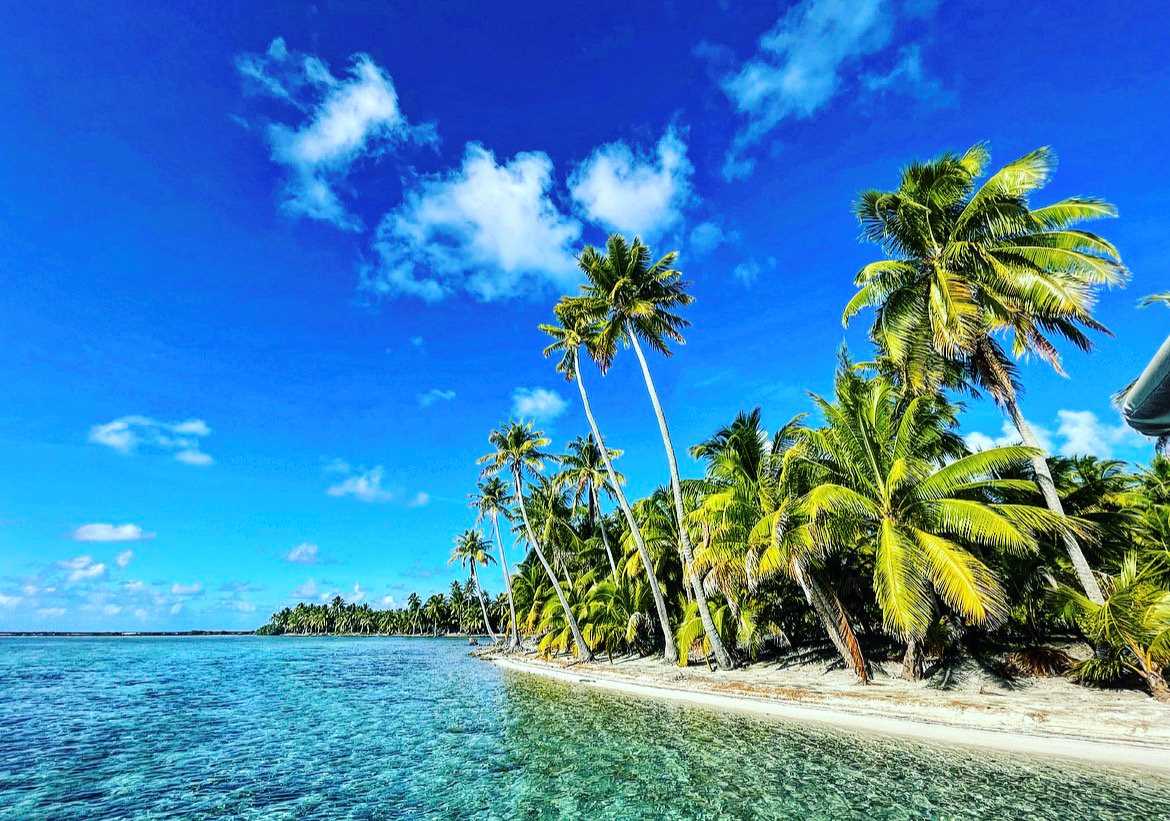 What role has travel played in your lives?
Ken Carlson: We've always traveled. Our first big trip together was when we got engaged, and it was phenomenal—we went to the Okavango Delta in Botswana, then to Victoria Falls, Zambia, and Zimbabwe, where we went on safari. Our honeymoon was a trip around the world, we went to Hawaii, Fiji, New Zealand, Australia, and Papua New Guinea. From there we went up into Asia, where we explored Singapore, China, Thailand and India and then to Africa where we did a safari in Tanzania and Kenya. We knew we wanted to have careers and eventually kids, so we took advantage of those first moments togethers.
How did you learn about Lindblad Expeditions?
Katrina Carlson: My brother recommended Lindblad so we took our family on an Alaskan expedition and we loved it. That was where we first met Sven Lindblad and his kids. We've been friends ever since.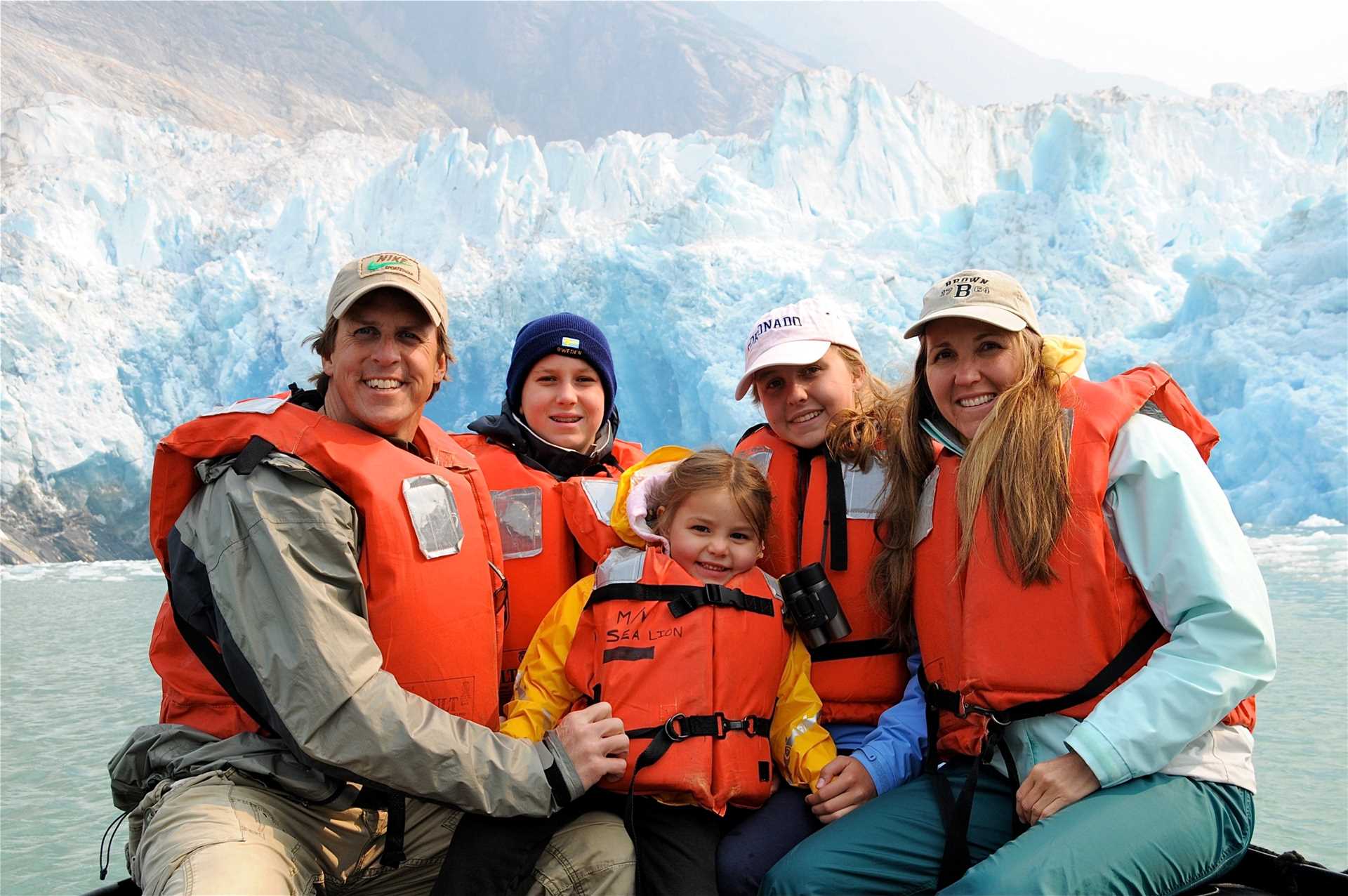 What set Lindblad Expeditions apart from your previous travel experiences?
Katrina: The intimate size of the expeditions creates a sense of community that you don't find on big ships. There's also better access to more remote destinations, which is huge for uswe like to explore.
Ken: Another advantage is the crew, which always consists of incredible people who are knowledgeable, approachable and share an interest in exploring the world. There's a camaraderie, a feeling of shared adventure.
You've traveled all over the world, what is it about Hawaii that kept you coming back?
Ken: We've been to Hawaii about 10 times. There's a certain effortlessness to it, you don't need a passport, the currency is the same, etc. It was a great place to bring the kids when they were little, but once they got a little older we wanted to venture out and explore more.
What made you take the leap to go to French Polynesia?
Katrina: We didn't realize all that French Polynesia had to offer until a close friend went. I learned about places like the Tuamotus and the Society Islands—her photographs were spectacular, especially what she saw underwater. When I discovered there was a nonstop flight from LA—only a few hours more than traveling to Hawaii, and in the same time zone—we knew we had to go.



What was your first experience like in French Polynesia?
Ken: As soon as we arrived, I suited up, went underwater, and my mind was blown. It was sensory overload. I was surrounded by an incredible abundance of marine life, most of which I'd never seen before. Above water, we had extraordinary cultural experiences too. The people were interesting and welcoming, and in one place we visited, there had only been one visitor before us, ever.
Katrina: When I snorkeled on the first day, I loved that there was no one around. We were with Lindblad so I felt completely safe in such a remote location. The color of the water was beautiful and palm trees densely lined the atolls. Traveling on the ship, we were able to go from island to island, waking up to a new location every day. We saw something new and different every day.
How did it relate your experiences in Hawaii from over the years?
Katrina: When we got to Moorea, I was reminded of what Hawaii was like 50 years ago, before it was overdeveloped. It has many of the positive aspects of Hawaii, the beautiful Polynesian culture, the smell of plumeria in the air, the tropical climate, but it's less commercialized and developed.
Ken: In French Polynesia, especially when you're out in the Tuamotus, it is pristine, the way that God created it, and in this day and age it's exciting to experience a place that is relatively untouched. We love it, it's like a secret that Lindblad shared with us.


How did French Polynesia live up to your expectations?
Ken: Before going, you might think, 'Ok it's just another island surrounded by aquamarine water,' but when you have the chance to see an unspoiled environment up close you realize that each atoll has a unique personality. One pass is known for having dolphins, and sure enough once in the water the dolphins came up to us and we spent 20 incredible minutes with them.
Katrina: The beaches in Hawaii are beautiful, but the beaches in the Tuamotus are literally filled with shells, hermit crabs and other sea life. I felt overwhelmingly grateful that it still exists—from the coral and marine life to learning about the French Government, and how they're preserving and protecting that part of the world. It was an inspiring experience.
Ken: At my age, I thought I'd seen it all, but the sunsets and sunrises were mind-bogglingly stunning. There's a violet purple hue to everything at night, it's very unique.


What are the advantages to traveling there by ship?
Katrina: It is the only way to see French Polynesia, especially if you know it's a once-in-a-lifetime trip. You have to see the Tahitian islands, the Tuamotus, the Marquesas, cruise around Moorea. If you stay at a hotel on one island you might take a day cruise, but you'll only see a small microcosm of the beauty that is FrenchPolynesia.
Ken: I have the Viking spirit to travel and to adventure. I'm also a boat captain, so there's a thrill and a challenge to exploring on the water—you might have big seas, rain, or fog. For me, that's all part of the adventure.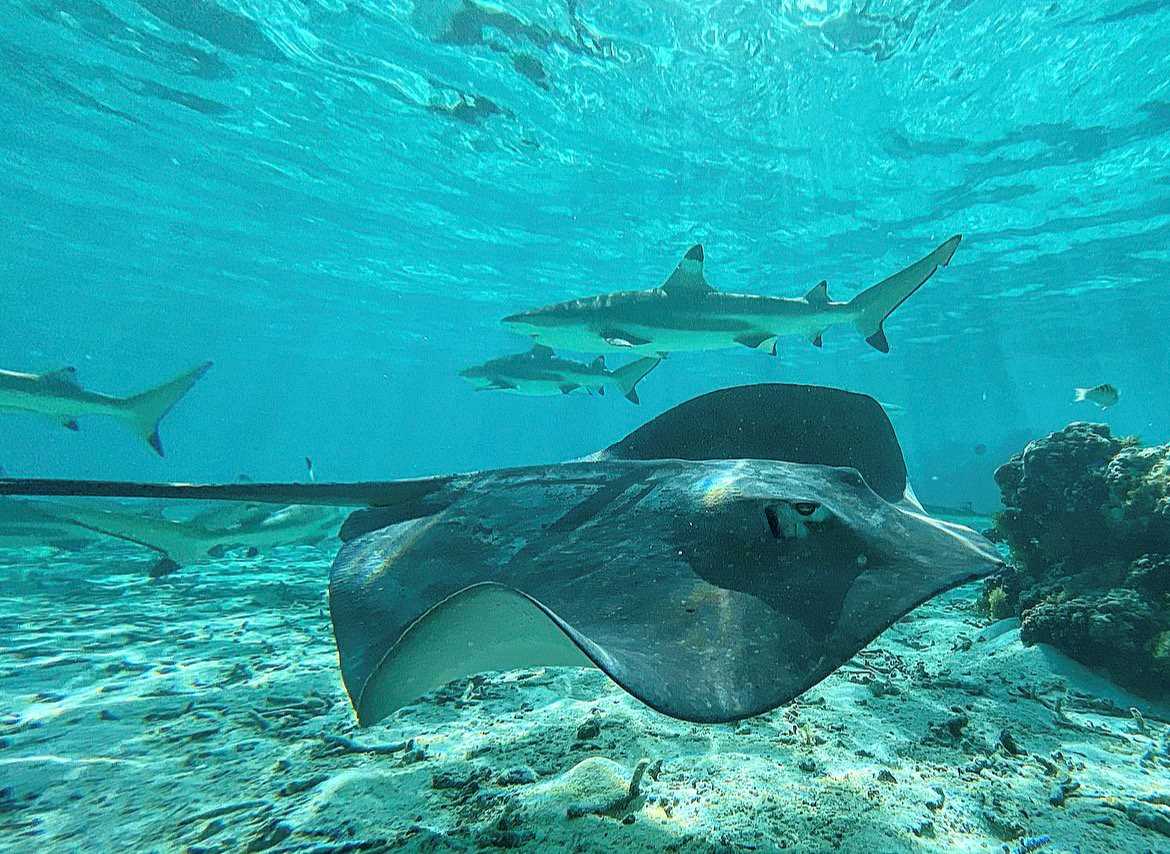 Why would you recommend traveling with Lindblad Expeditions?
Katrina: The beauty is in the details, the unexpected, not knowing where you're going to wake up the next day. It's stimulating for the brain and body, and at the same time, you know will be well cared for.
Ken: That is something very special about traveling with Lindblad and other like-minded people. You're exploring alongside some of the greatest wildlife photographers in the world, and the speaker series gives you access to extremely knowledgeable naturalists. You go home inspired, wanting to make a difference, to make the world a better place.