On the path to discover our amazing world, there are certain places—certain routes—that come alive given enough time. At Lindblad-Expeditions-National Geographic, we call these 'epic' voyages—intrepid, extended-length journeys reminiscent of history's legendary explorations. Spanning anywhere from 19-37 days, they provide ample opportunity to experience the wealth of culture, heritage, and beauty that defines some of the world's most pristine and remote environments. These are the kind of voyages that ask guests to slow down, embrace the present moment, and engage fully, and when that happens, well, time stands still. Sven Lindblad, president and co-chair of the board, remembers vividly the impact of his first epic voyage—a 35-day adventure around New Zealand, Antarctica, and Argentina. Ever since, he has made these journeys a mainstay of our offerings, much to the delight of loyal guests. In this conversation, which has been edited for length and clarity, Lindblad explains how the legacy of 'going epic' is proudly carried on in one-of-a-kind experiences across great swaths of our planet. "I have such an extraordinary respect for explorers," he says. "I feel personally that I am an explorer, and I feel that you are an explorer when you choose to travel with us." Get Inspired By Photos, Videos, Webinars, Stories, And Exclusive Offers. Sign Up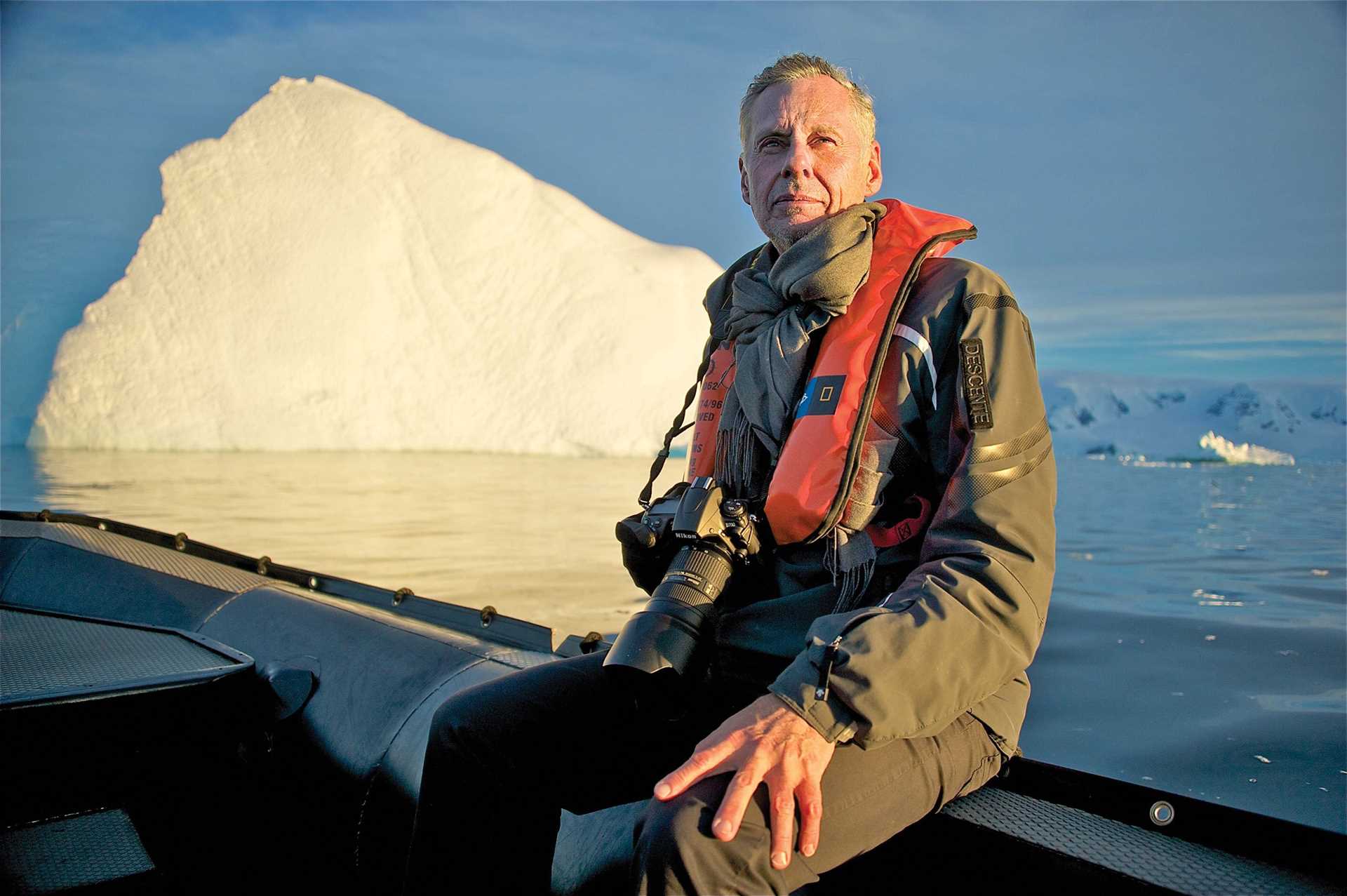 What is the difference between an expedition and a cruise?
If you think about expeditions down through the ages, they were really quests, mostly to seek out, to understand, and to develop knowledge. In a modern context, that's exactly what we're doing. We're out there to learn: to learn about new cultures; to learn about what's above and below the sea; to try new things and to understand our world better. That really is the essence of an expedition. And it's this sense of purpose, really, which differentiates expedition cruising from cruising in general.
What are 'epic' voyages?
At Lindblad Expeditions-National Geographic, we have voyages of all lengths—some are five days and some are as long as 37 days. Our epic voyages are longer voyages that cover a wide swath of terrain, whether it be north, south, east or west. We've developed these trips for a couple of reasons. First, we recognize that many of our guests really enjoy them. But also there are just certain parts of the world where if you don't spend the time, you're not going to have as extraordinary of an experience. It's really an opportunity to explore the world in a different way, to slow down and do a variety of things you simply cannot do on shorter trips.
Tell us about some of the destinations for which longer itineraries have been developed?
We have epic voyages all across the world, including from the Guianas to Brazil; the wild coasts of Argentina, South Georgia and the Falkland Islands; an odyssey through New Zealand the Subantarctic Islands; as well as an immersive exploration of Bali, Raja Ampat and Papua New Guinea. We even have a monumental 37-day expedition that encompasses the entire Atlantic Ocean, traversing 9,000 nautical miles in a journey that recalls the Golden Age of Exploration—it's really the ultimate adventure.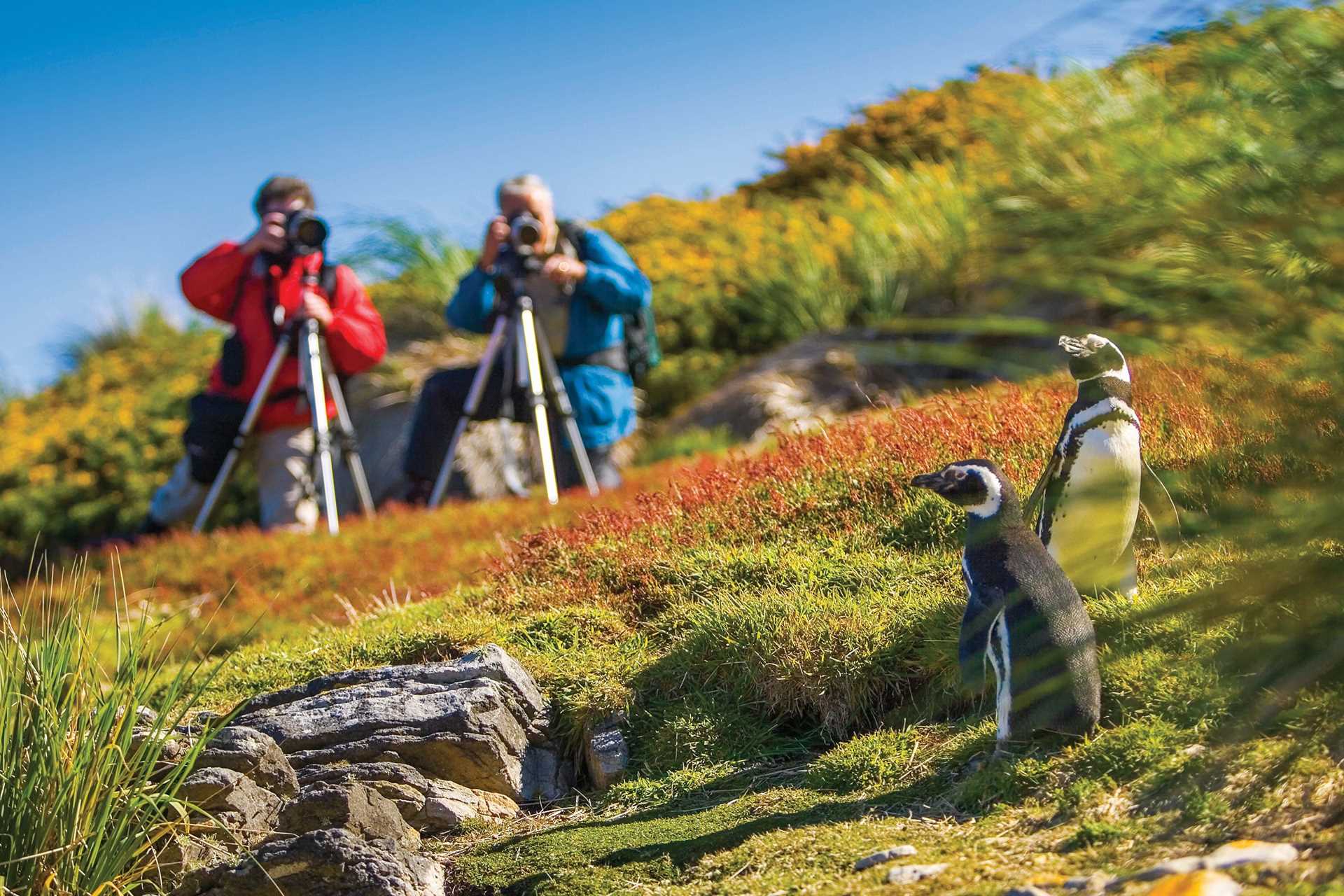 Guests photograph Magellanic Penguins in the Falkland Islands. ©Ralph Lee Hopkins
What are some of the benefits of longer excursions?
When you think about it, human beings have a very interesting relationship with time. Sometimes it's nice to slow down and get into a rhythm, build a pace where you can calm down and settle in. That's one of the big benefits of these voyages—not only is the geography interesting, but also life aboard the ship becomes more interesting. You're not just a guest, you're somebody that everybody gets to know. You become integrated with the community aboard the ship. On day one you go to the bridge and the captain says, "Hello, Mr. Jones." On day three, he'll say, "Hi, Tom, I'm glad to see you back."
We also make sure that there is subject matter covered on board that is of interest to you, whether that be learning about history, photography, or navigation, for example.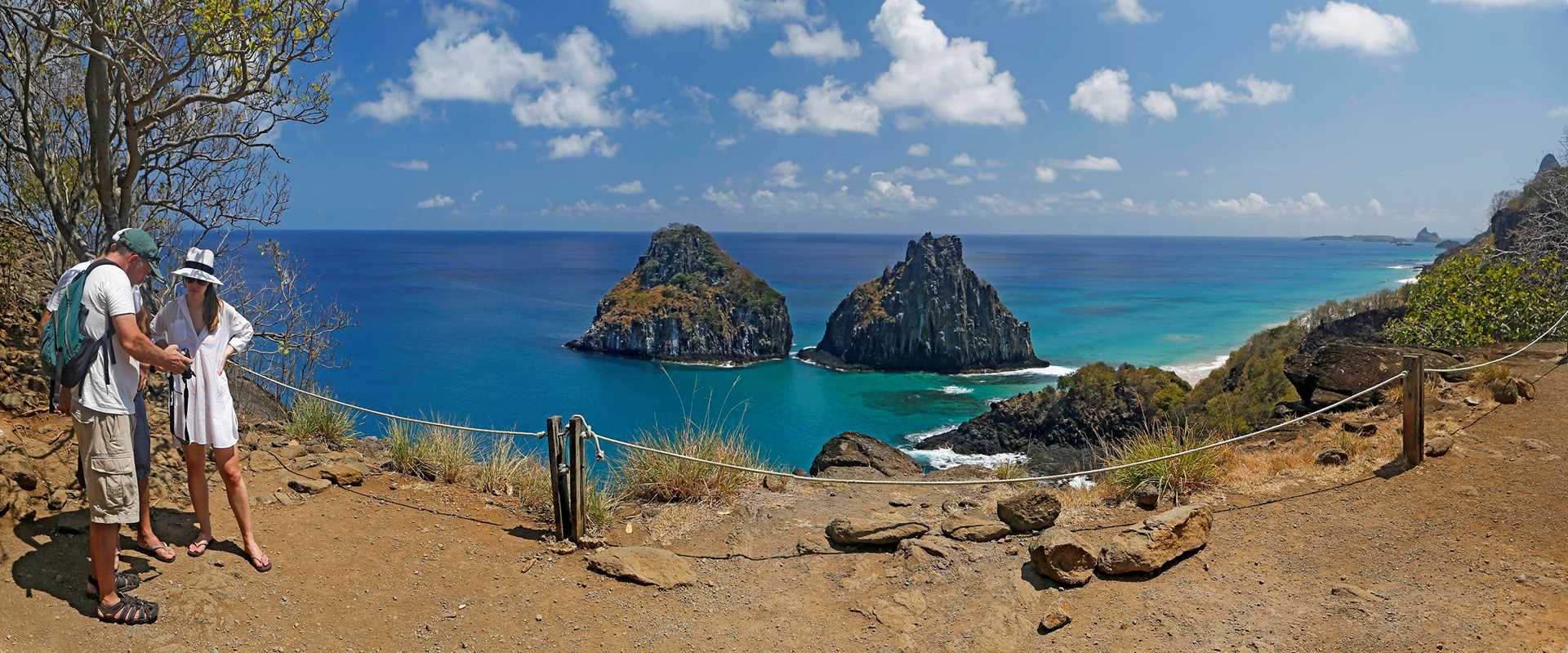 Guests exploring Fernando de Noronha, isle in the Northeast of Brazil. ©Peter Hanneberg.
Can you describe some memorable experiences from your own epic voyages?
In my early career, I went on several very long voyages. The first was a 35-day expedition from New Zealand down to the Ross Sea, then traversing Antarctica and finishing up in Argentina. I remember that voyage moment by moment because it was the first time I'd been to Antarctica; it was memorable on so many different levels. I couldn't wait to get up every morning to see what was happening next.
The second epic voyage I took went from Australia to New Zealand, and then across the Pacific to New Caledonia, Fiji, the Cook Islands, and over to French Polynesia. That was also 30 or 35 days. I couldn't believe the diversity that we encountered during that time, the extraordinary people we met, the rhythm that we developed aboard, and the friendships that we fostered. Even though these voyages were all decades ago, I remember them vividly.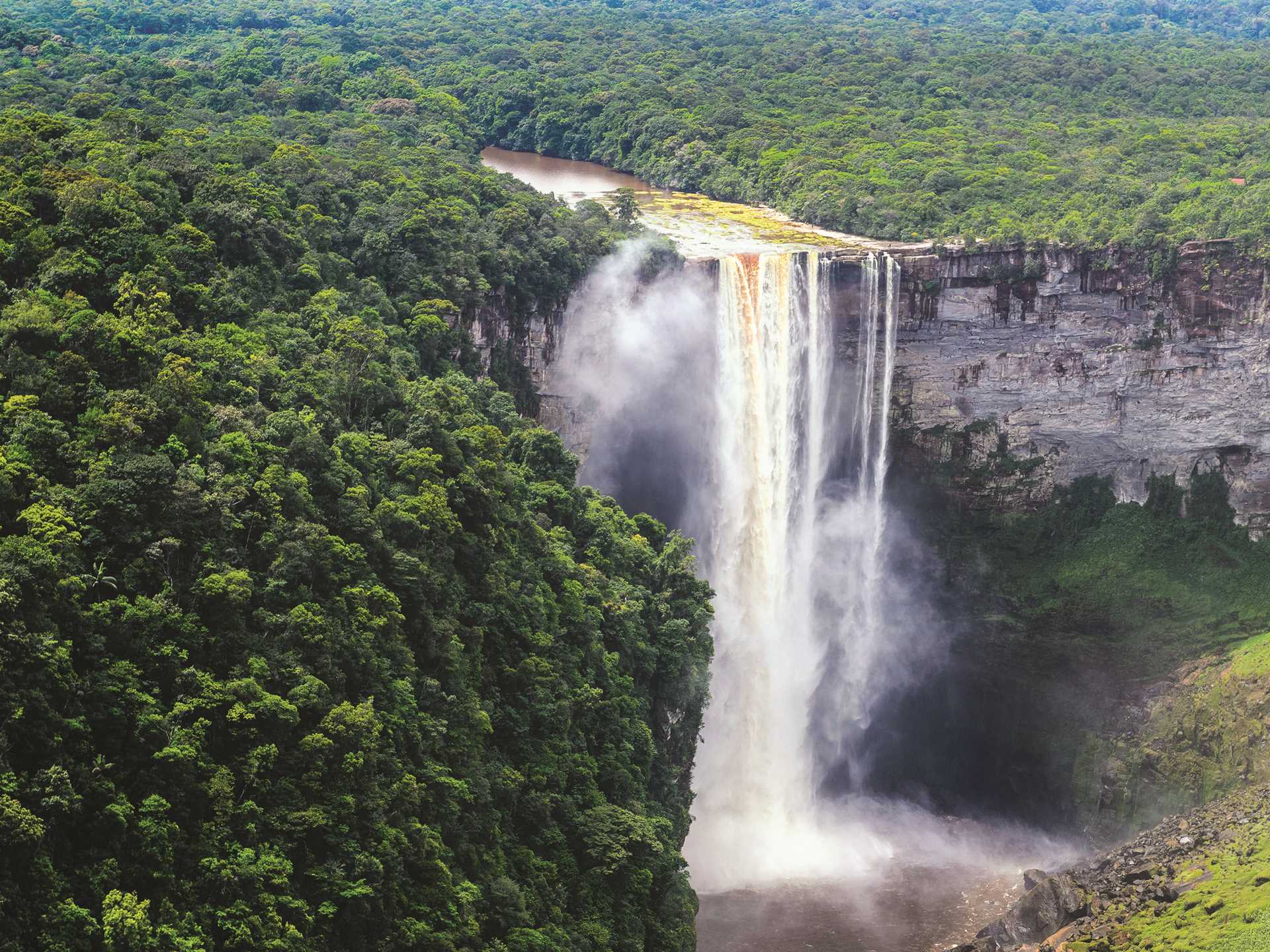 Kaieteur Falls, a waterfall on the Potaro River in central Essequibo Territory, Guyana, South America. ©Shutterstock.
What is an 'at sea' day? What are some of the best ways guests can spend their time during these days?
If I go back 20 or 30 years, we would really avoid sea days—days where you're not making a landing somewhere. I remember being on certain voyages and thinking, "I really wish there was a sea day to relax, maybe read a little bit, collect my thoughts, and organize my photographs." We began to realize, wow, people do appreciate periodic days where they can enjoy the sea, relax, or pursue whatever interests them. Maybe that's spending time on the bridge learning about navigation, or having more in-depth conversations with our photographers or historians. There's so much you can do on a sea day, and they go really fast. They are always a welcome respite from the very active nature of the voyage.
How do you put together these expeditions and choose the right ship?
Throughout the history of exploration, what did you need in order to conduct an expedition? You needed a diverse team and a ship that was suitable for where you were traveling. If you were heading into the ice, it had to be strengthened. If you were crossing heavy seas, it had to be able to withstand them. If you were going into shallow waters, you needed a shallow draft in order to navigate safely. It's the same with us. Our ships are acquired or built for specific purposes. The National Geographic Endurance and the National Geographic Resolution, for example, are built to a very high ice class in order to sail to polar regions earlier, later, or to a greater depth. Every ship has its purpose.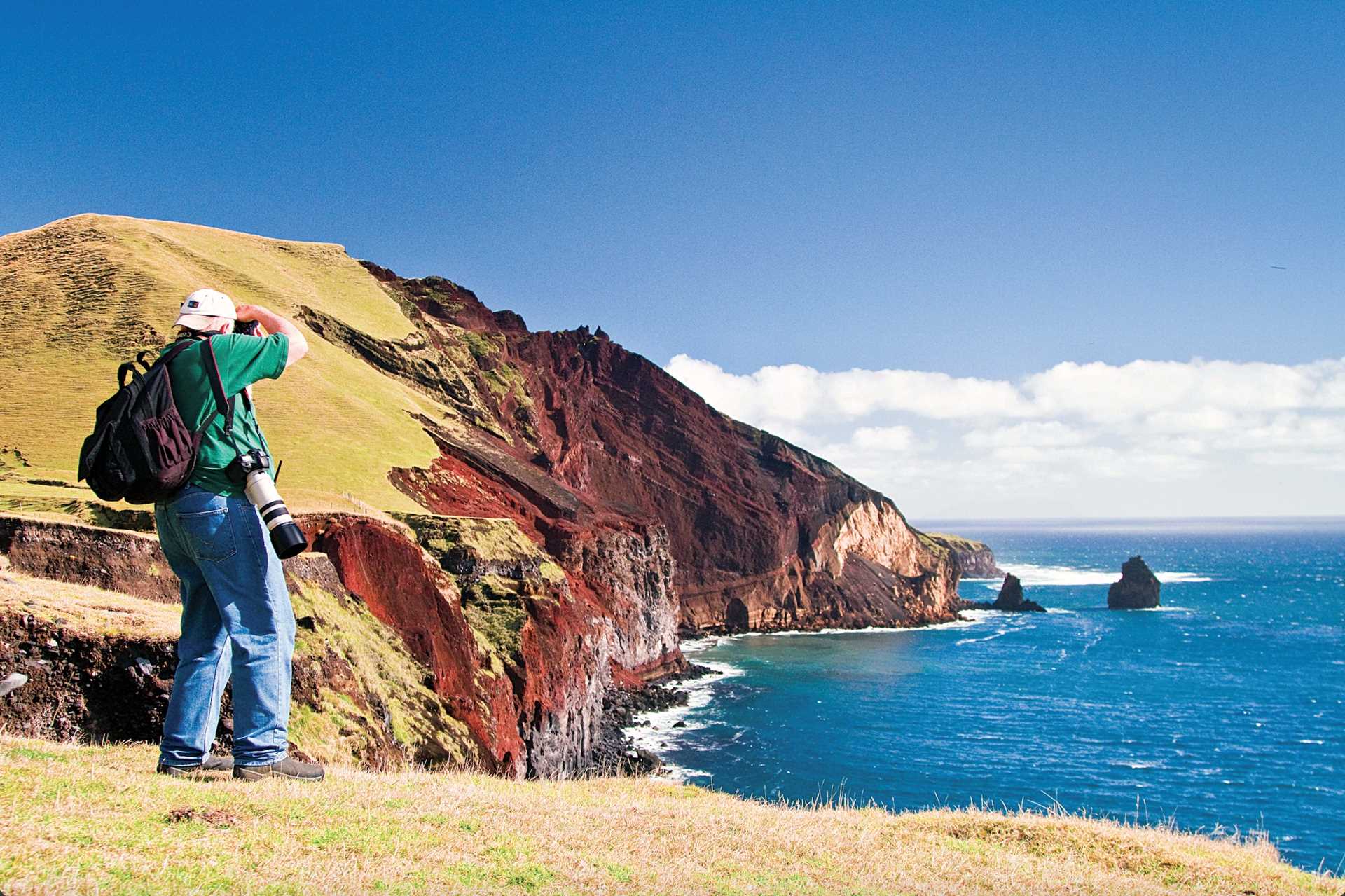 View of the volcanic shoreline on Tristan da Cunha, "the most remoteinhabited location on Earth". ©Michael S. Nolan
What is life onboard like during an epic voyage?
I feel that some of the most interesting people I've ever met in my life I've met on our ships while traveling. Why? Because the people who travel on our ships are innately curious—they have made the decision to go out there and explore—and that immediately creates a kind of a common bond. In the beginning there are different communities onboard, but by the end, everyone is really the same, there's real common ground.

What have you learned in nearly 50 years of operations that shape the way you plan travel?
We've been doing this a long time. We recognize the joy and the wonder, but also the complexity of operating in these remote parts of the world. While giving you a great experience, we also make sure that we protect the wildlife and environments that we're interested in, and are respectful of cultures wherever we travel. It's one of the reasons our ships are quite small, on average carrying about a hundred guests.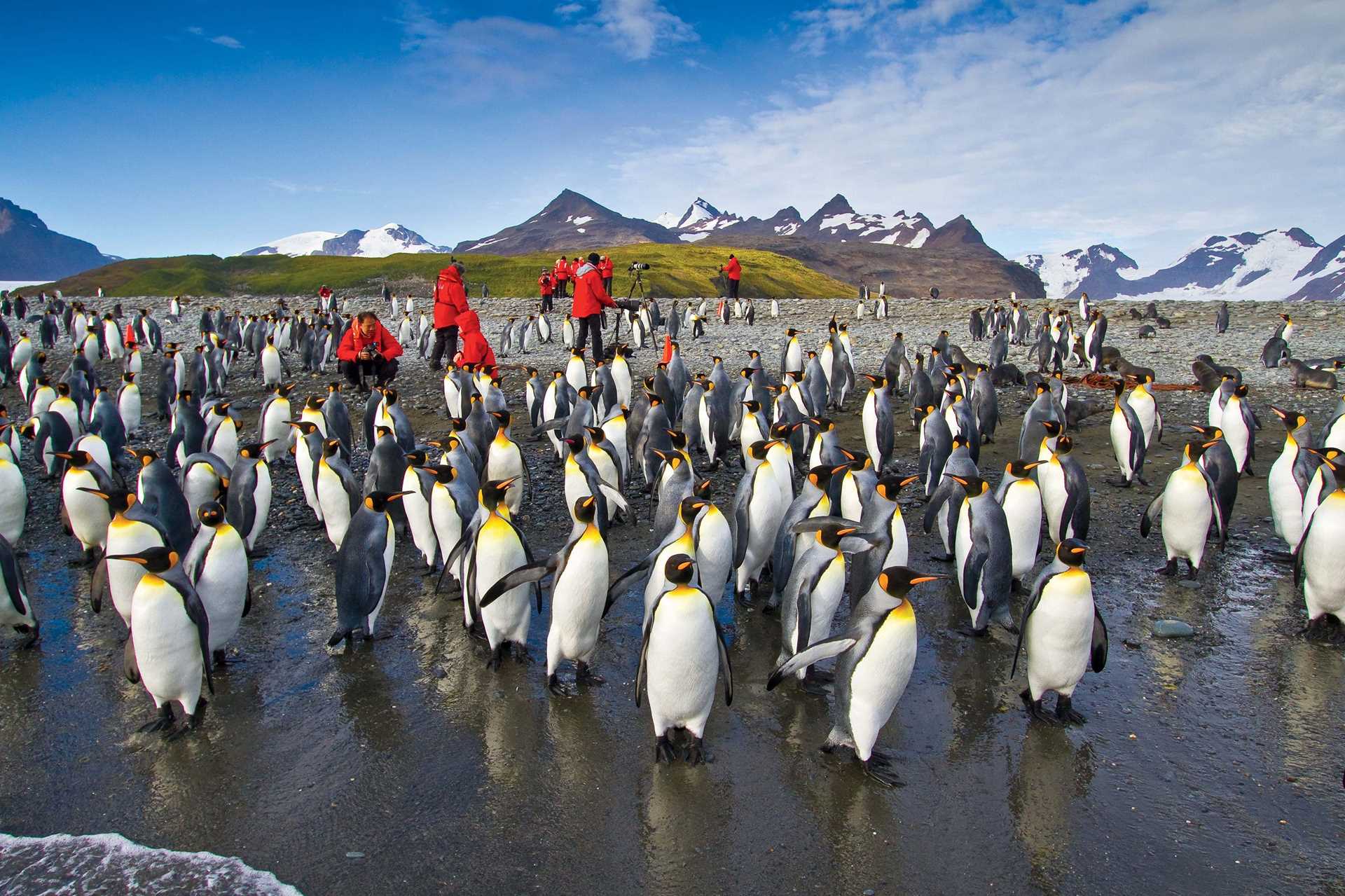 King penguins on the beach at Salisbury Plains in the Bay of Isles, South Georgia. © Michael S. Nolan
What should guests expect when exploring with Lindblad Expeditions-National Geographic—regardless of where they choose to go or how long the voyage is?
When you travel with us, whether it's for five days or 35 days, we are always driven by ten principles. The first, and the one we reiterate more often than any other, is to make sure that everything we do adds value to the guest experience. I often tell people the real owners of our company are not the shareholders, but they are you, the travelers.
We make sure we conduct our expeditions safely, and we want them to be memorable beyond your wildest imagination, because we want you to come back and join us in different parts of the world.
So you can expect a lot from us. And if we come up short at any point, you should let us know. And hopefully that is a very, very rare case. You know, I often think about what's the best way to describe what it is we do. In a way, you could argue that we are, above all else, curators— curators of the world.