Overview
Lindblad Expeditions is thrilled to welcome the new, all-suite National Geographic Islander II to our fleet in August 2022. Sleek and elegant, she will sail year-round in the Galápagos Islands and elevate the guest experience to an entirely new level.
A best-in-class expedition vessel that feels like a private yacht, National Geographic Islander II is a spacious all-suite ship. With only 26 suites and accommodating just 48 guests, she sails with a 1:1 guest-to-crew ratio.
Special features include teak decks, indoor-outdoor dining options, an impressive observation deck, and new amenities like a climate-controlled Marina and a high-tech Science Hub.
In this video Darrel Schoeling, Director of Expedition Development, and Ana Esteves, Vice President of Hotel Operations, provide a behind-the-scenes look at how the National Geographic Islander II was purposely outfitted to reduce impact, build community on board, and foster an authentic connection to the people and culture of Ecuador and the Galápagos Islands.
The new, all-suite National Geographic Islander II provides an authentic sense of place, drawing on our decades of partnering with local communities and conservation groups. Contributing to the fully immersive Ecuadorian experience on board are Ecuadorian staff and locally sourced and sustainable farm-to-table and ocean-to-table culinary ingredients, as well as artisan spa elements and handcrafted textiles, art, and décor all regionally created.
Explore the ship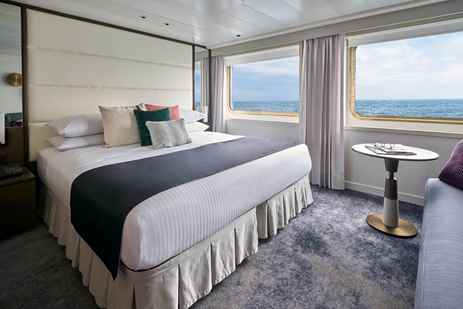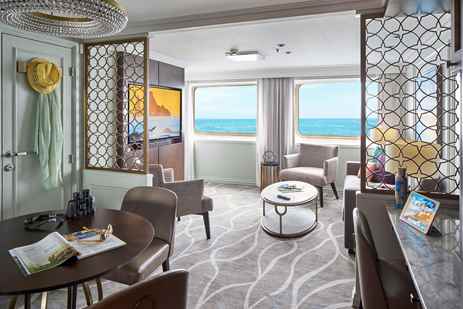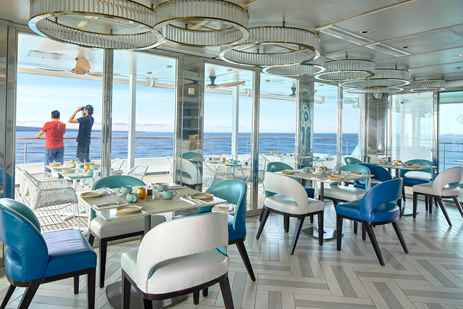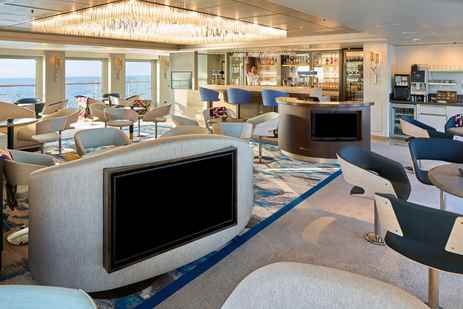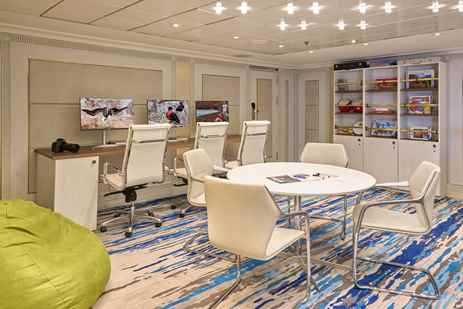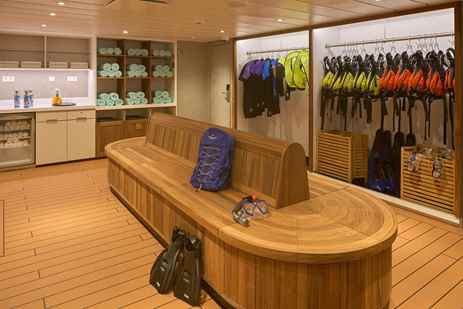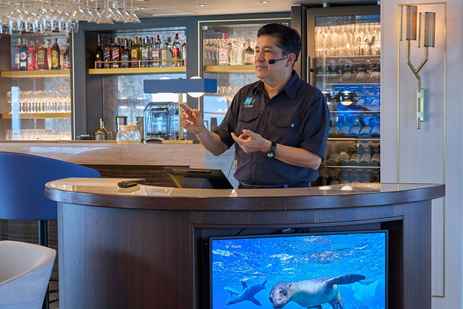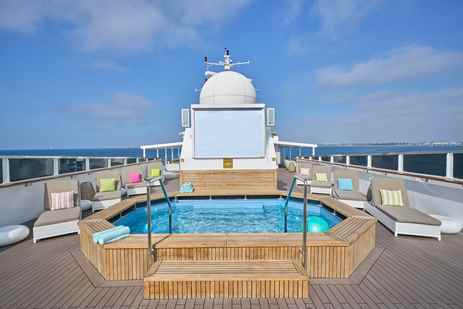 All-Suite Accommodations
18 Suites, 4 Solo suites, and 4 Islander Suites accommodating just 48 guests—all with large windows, convertible king/twin beds with 600-thread count bedding, ample closets, sofa, and marble double-sink bathrooms with a collection of organic amenities crafted exclusively for Lindblad Expeditions. In addition, a stocked mini-bar can be customized to guests' preferences, and there's in-room coffee and tea, Wi-Fi, and a flat-screen TV.
Galápagos
Blessing the National Geographic Islander II
On July 29, 2022, Lindblad Expeditions celebrated the official blessing of the newest addition to the fleet, National Geographic Islander ll, in Salinas, Ecuador. Attendees included Ecuador's Minister of Tourism, Niels Olsen; Gustavo Manrique, Minister of the Environment, Water and Ecological Transition; industry colleagues; local partners; and members of Lindblad's beloved crew.
An authentic, immersive experience in the Galàpagos
The National Geographic Islander II celebrates Lindblad's deep connection to the islands, Ecuador, and its people with a deeply immersive and truly unique Ecuadorian cultural experience. The carefully considered food and beverage program highlights the four regions of Ecuador with locally sourced farm-to-table ingredients. Regional ingredients can even be found in spa products. From Ecuadorian shipboard staff to artwork, textiles, and décor created by local artists and artisans and Ecuadorean music heard throughout the ship, guests will experience the beauty and wonder of Ecuador both on and off the ship.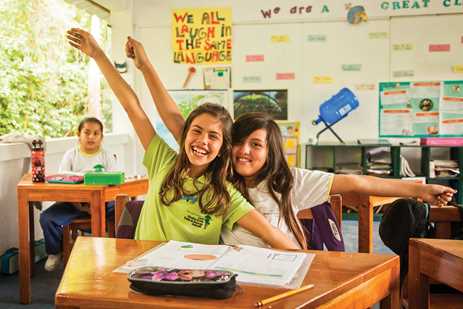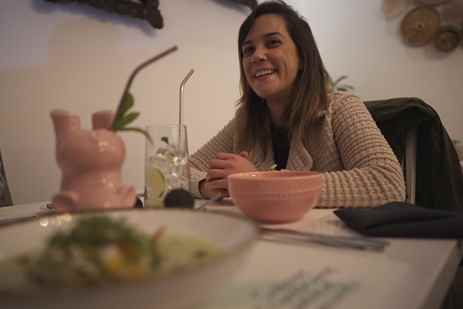 National Geographic Islander II: A Truly Ecuadorian Ship
Our new ship for the Galápagos Islands, the National Geographic Islander II, celebrates the cultures of Ecuador and the islands themselves. Join Vice President of Hotel Operations Ana Esteves as she finds inspiration around the country—meeting acclaimed local artisans, chefs, and artists who showcase the beauty and wonder of Ecuador.
Set sail to this iconic archipelago with the Lindblad family
Sven's father, Lars-Eric Lindblad, brought the very first citizen explorers to the islands more than 50 years ago, pioneering expedition travel. As the founder of Lindblad Expeditions, Sven has carried on the legacy in this enchanted archipelago while continuing to innovate and enhance the guest experience. Reserve your place now and be one of the first guests to enjoy the next-level comfort of the new, all-suite National Geographic Islander ll's inaugural season. Enjoy special savings and free round-trip air from Miami on the following Wild Galápagos Escape sailings:
October 22: Join Sven Lindblad, founder of Lindblad Expeditions
October 27: with Sven Lindblad and his daughter, Isabella Lindblad
If you are unable to join us on one of these special voyages, we are delighted to extend a $1,500 special savings per person plus free round-trip air from Miami to Galápagos on November 5 or 10. For the ultimate experience, book an Islander Suite (category IS) on any of these select departures and we will upgrade you to business class from Miami to Guayaquil round-trip. New bookings only. Book by Aug 31, 2022.
(2) National Geographic Islander II Itineraries