In the early 1900s, Hiram Bingham III, an ambitious young historian, undertook a series of research trips to Peru, sponsored by the National Geographic Society and Yale University. On his second visit, after scaling a 2,000-foot slope, he became the first American to encounter the vine-wrapped ruins of Machu Picchu, a discovery so extraordinary that National Geographic magazine devoted its entire April 1913 issue to the find. Get Inspired By Photos, Videos, Webinars, Stories, And Exclusive Offers. Sign Up
Constructed as an Inca royal retreat more than six centuries ago, Machu Picchu, surrounded by lush jungles and tucked between the high ridges of the Andes, is stunningly sited with miles-long views of the rivers, peaks, and valleys below. It is an irresistible draw for adventure travelers worldwide. There are many ways to explore the site; given the width and breadth of the landscape, the history, the lore, and the opportunity for discovery, you'll want an experience of Machu Picchu that combines welcoming comfort, exclusive access, and well-informed guides, along with the luxury of time.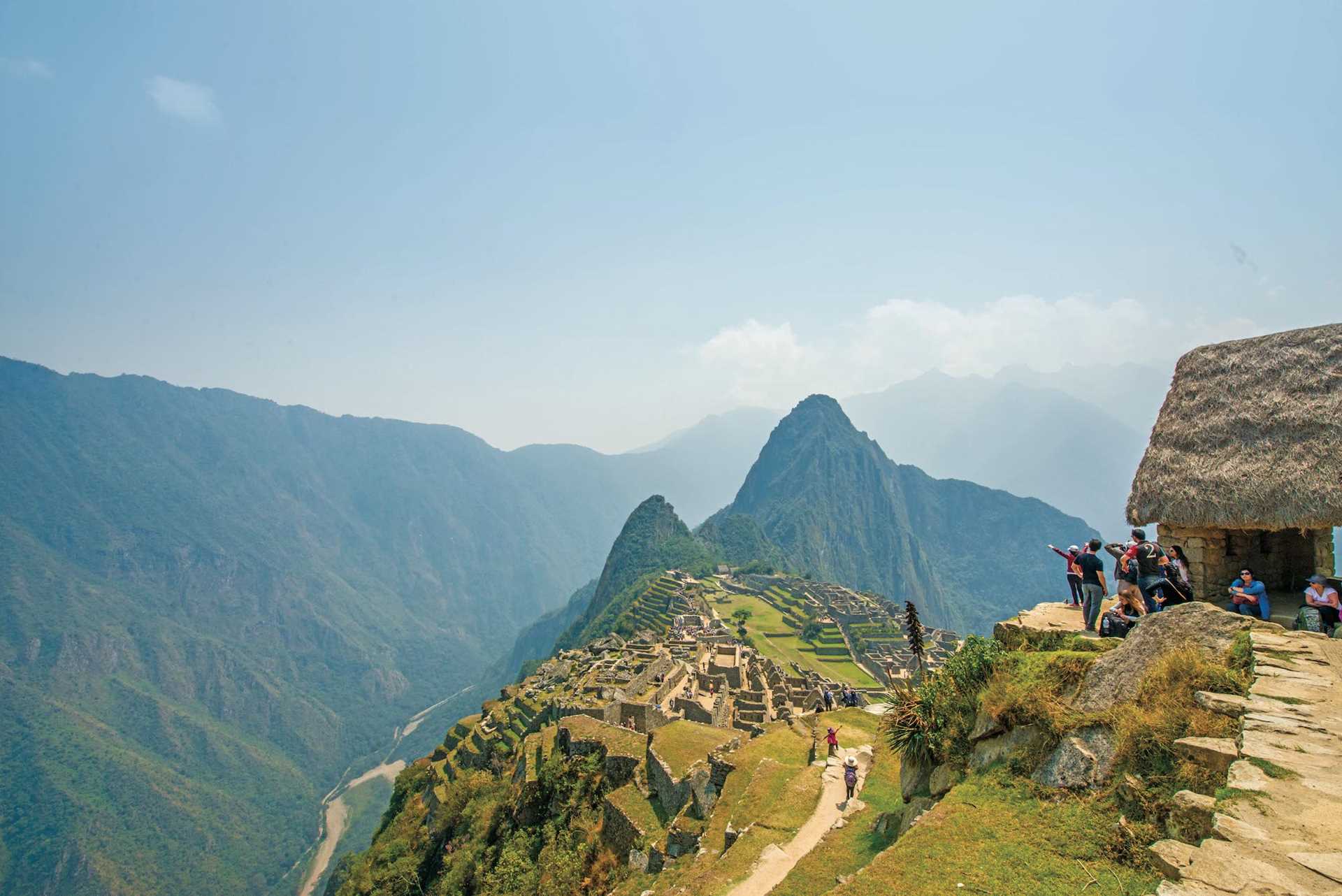 Active Exploration, Luxurious Retreats
Thousands visit Machu Picchu every day, but only a lucky few can linger late in the afternoon long after most visitors depart. Whichever Lindblad Expeditions-National Geographic expedition to Machu Picchu you elect, we offer this option. On Land of the Inca, which you can also combine with Galápagos for a 16-day adventure, you'll stay at the historic 31-room Belmond Sanctuary Lodge, a sumptuous hotel and the only accommodation that sits just adjacent to the World Heritage site. We stay two nights at Tambo del Inka, set along the Urubamba River in the Sacred Valley, on the 11-day Wild Galapagos & Peru Escape, with a late afternoon to linger at the royal retreat. Or choose to combine the Amazon and Machu Pichu on our Wild Peru Escape, staying two nights at Inkaterra Machu Picchu. The choice is yours!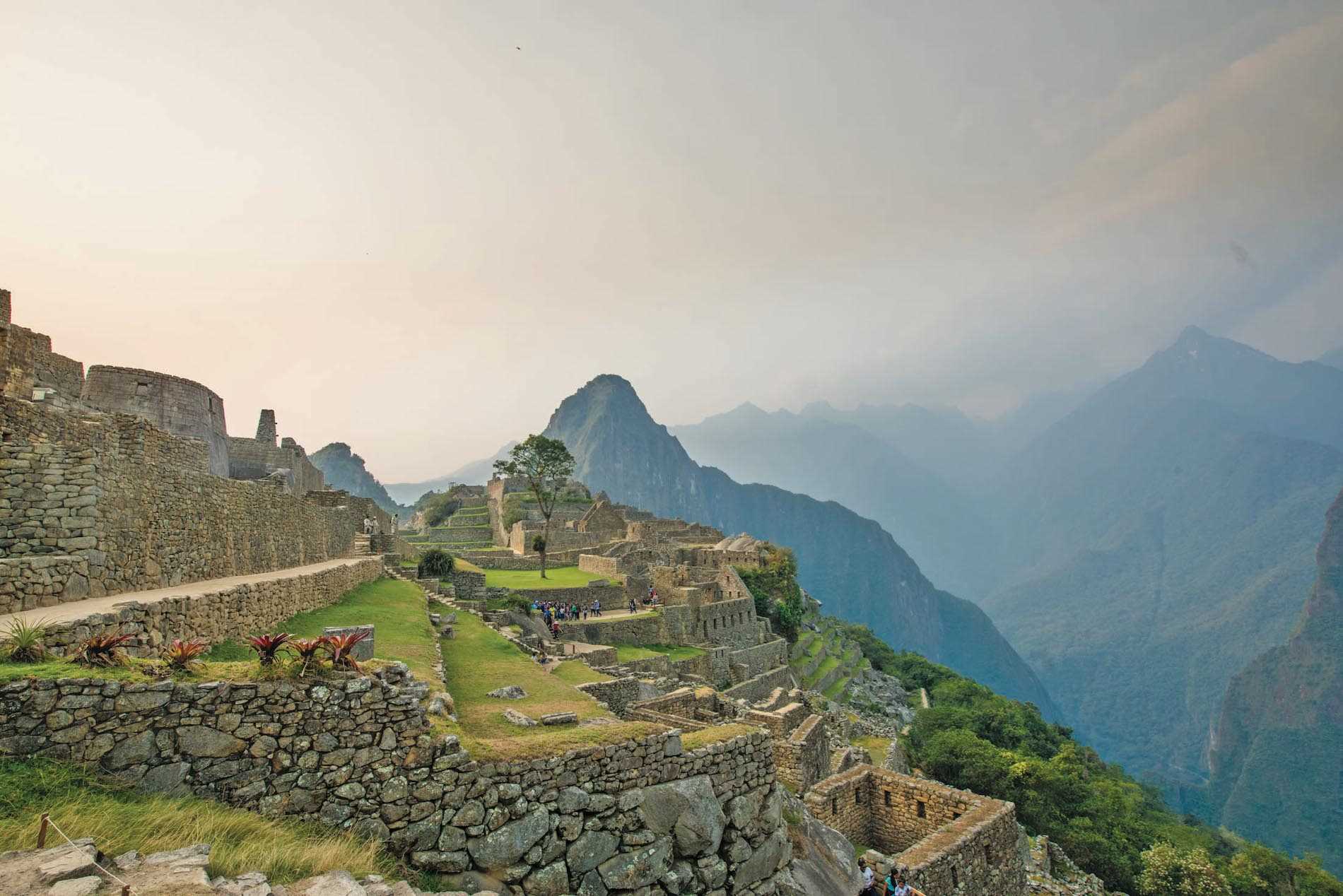 Essential Context from Those in the Know
Machu Picchu's scope and scale, its feats of engineering, and centuries of political and natural history are massive, nearly overwhelming. To make the most of your expedition, our knowledgeable and friendly expert guides will help interpret this wonder of the world and provide essential context for all that surrounds you.
Why are the buildings situated around a central plaza? Why was this specific place chosen? By, and for whom, was the citadel built, and why was it abandoned? You have questions, and our hand-picked guides will provide answers as you undertake an immersive exploration of Machu Picchu.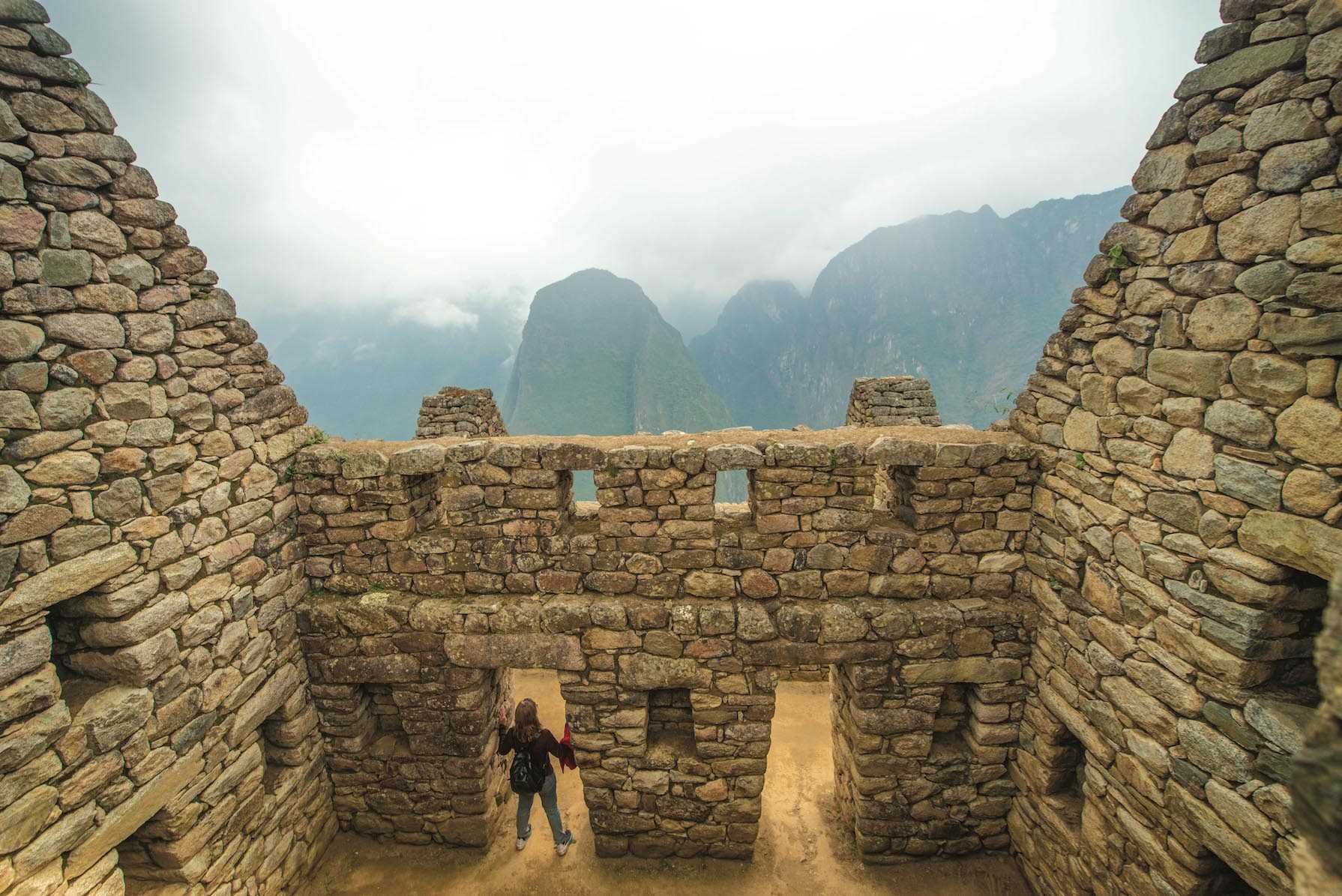 Stretch Your Legs, Take Your Time
When your home base is this close to Machu Picchu, the clock stops, allowing you ample time and the relative solitude to absorb the breathtakingly broad vistas and fascinating close-up details of this UNESCO World Heritage site. Unbound to the schedule that dictates the movements of large tourist groups, you can take more time to discover and savor a near-magical site that has borne witness to centuries of development, conquest, and the evolution of a lasting culture.