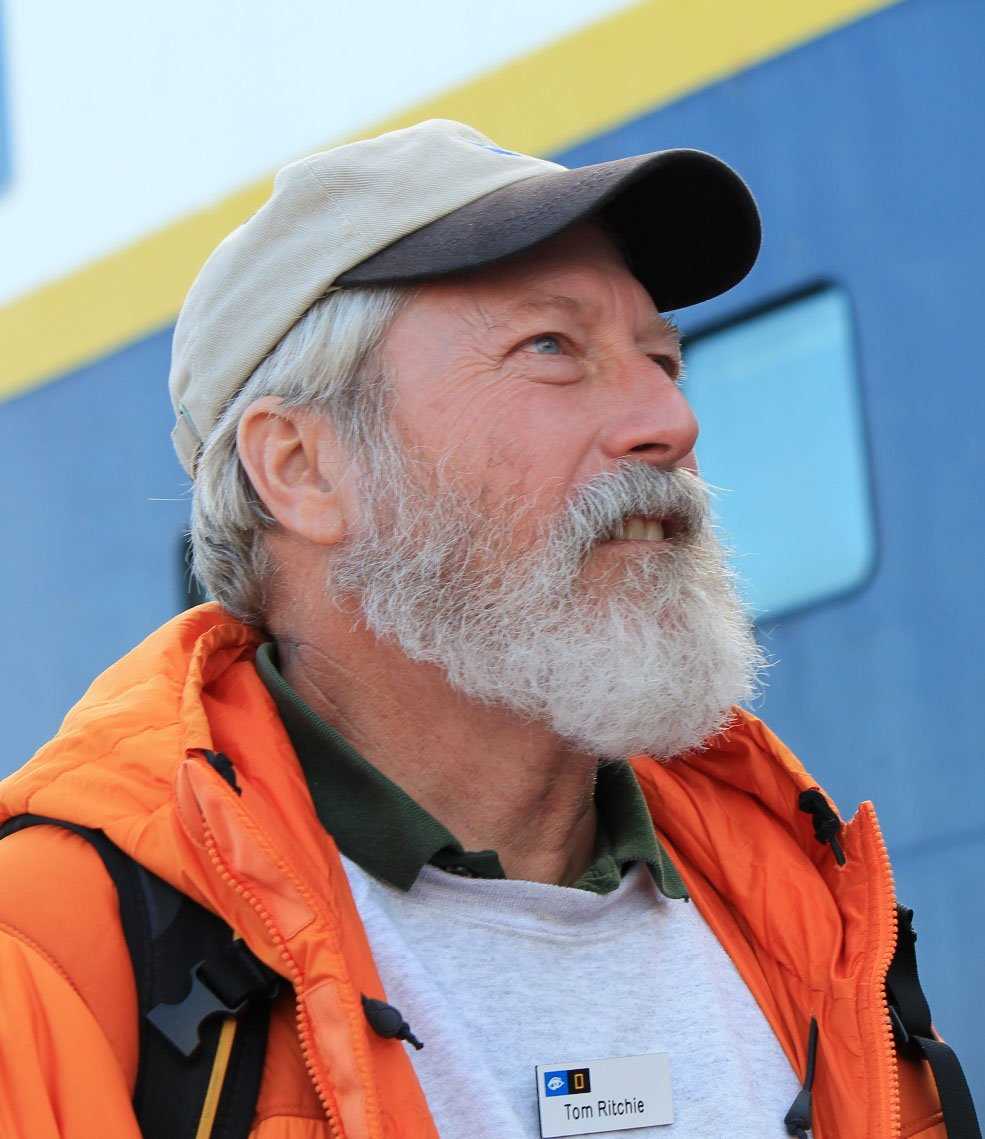 The sleek and powerful National Geographic Orion takes guests throughout French Polynesia and the Pacific Isles, on immersive voyages near and dear to veteran Expedition Leader Tom Ritchie. Here, he talks about what makes this state-of-the-art, ice-class expedition ship the perfect platform for island hopping in French Polynesia.

Get Inspired By Photos, Videos, Webinars, Stories, And Exclusive Offers. Sign Up
Tell us a little about your history with Lindblad Expeditions.
I experienced my first Lindblad expedition 45 years ago when I was hired to work as a naturalist and lecturer aboard the M.S. Lindblad Explorer. This vessel, unique in her design, purpose, and abilities, led the U.S. Coast Guard to invent a new designation for this type of ship. She was the world's first Expedition Passenger Vessel. Since that first trip, I have been on close to 700 ship-based voyages throughout my career with Lindblad Expeditions.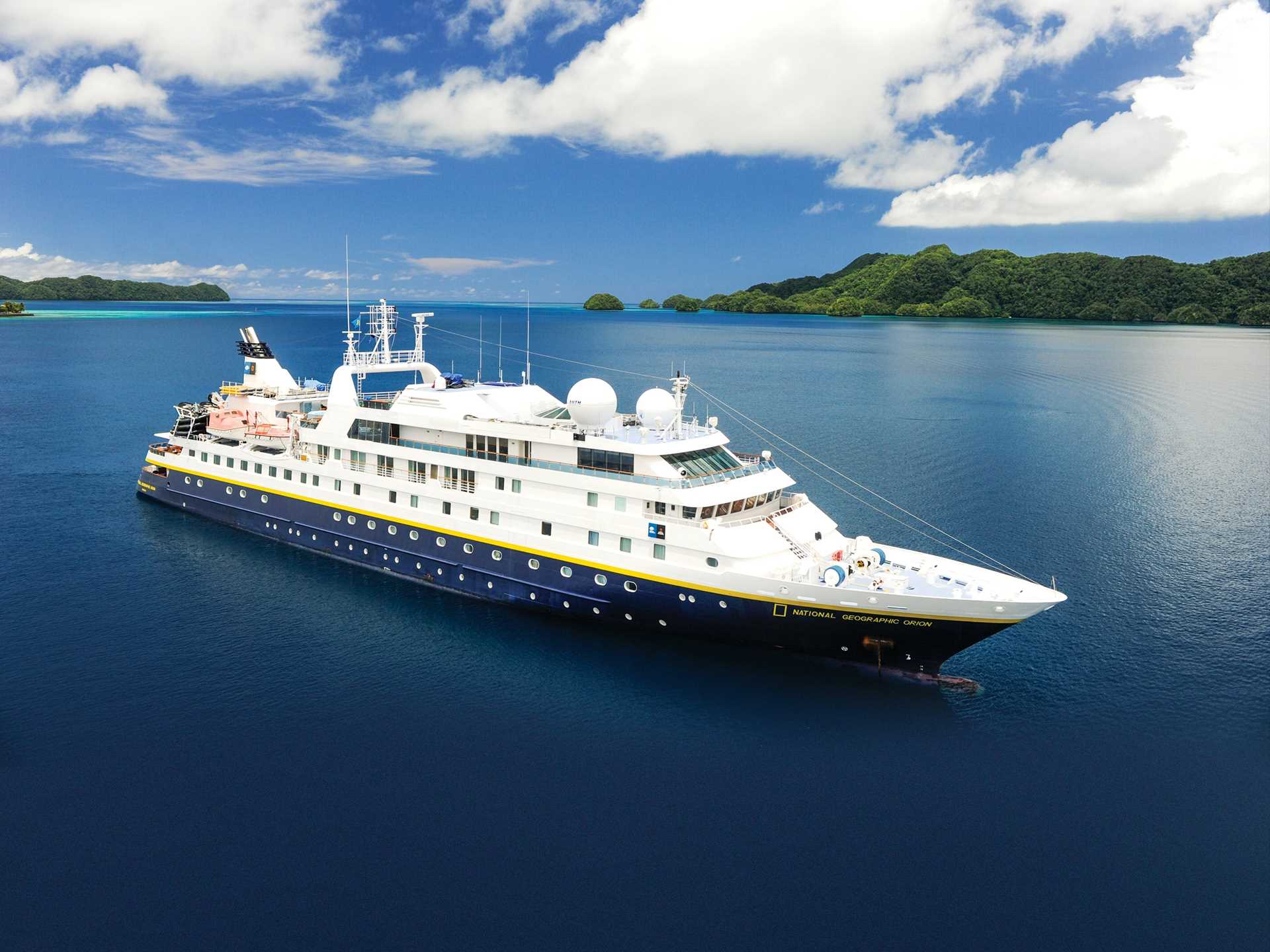 What is an Expedition Passenger Vessel?
A true expedition ship must be relatively small in order to explore inshore waters, bays, rivers and the like. We often operate in uncharted or poorly charted waters, and therefore our vessels must have the technological abilities to navigate safely. Such a ship must be strong, self-sufficient, highly maneuverable, long-ranged, and of course manned by a highly capable crew able to handle operations that no big cruise ship with thousands of passengers would ever attempt.
What does it mean that Lindblad-National Geographic ships are 'small'?
The ships in the Lindblad-National Geographic fleet accommodate 48 to 126 guests. Compare this to a mainstream cruise ship which can hold thousands of passengers and you'll immediately begin to understand what 'small' means! Ships of this size allow us to explore wild and little-known regions of the world, experience amazing wildlife, and encounter exotic cultures up close. What could be more satisfying than this style of travel for any serious and inquisitive traveler?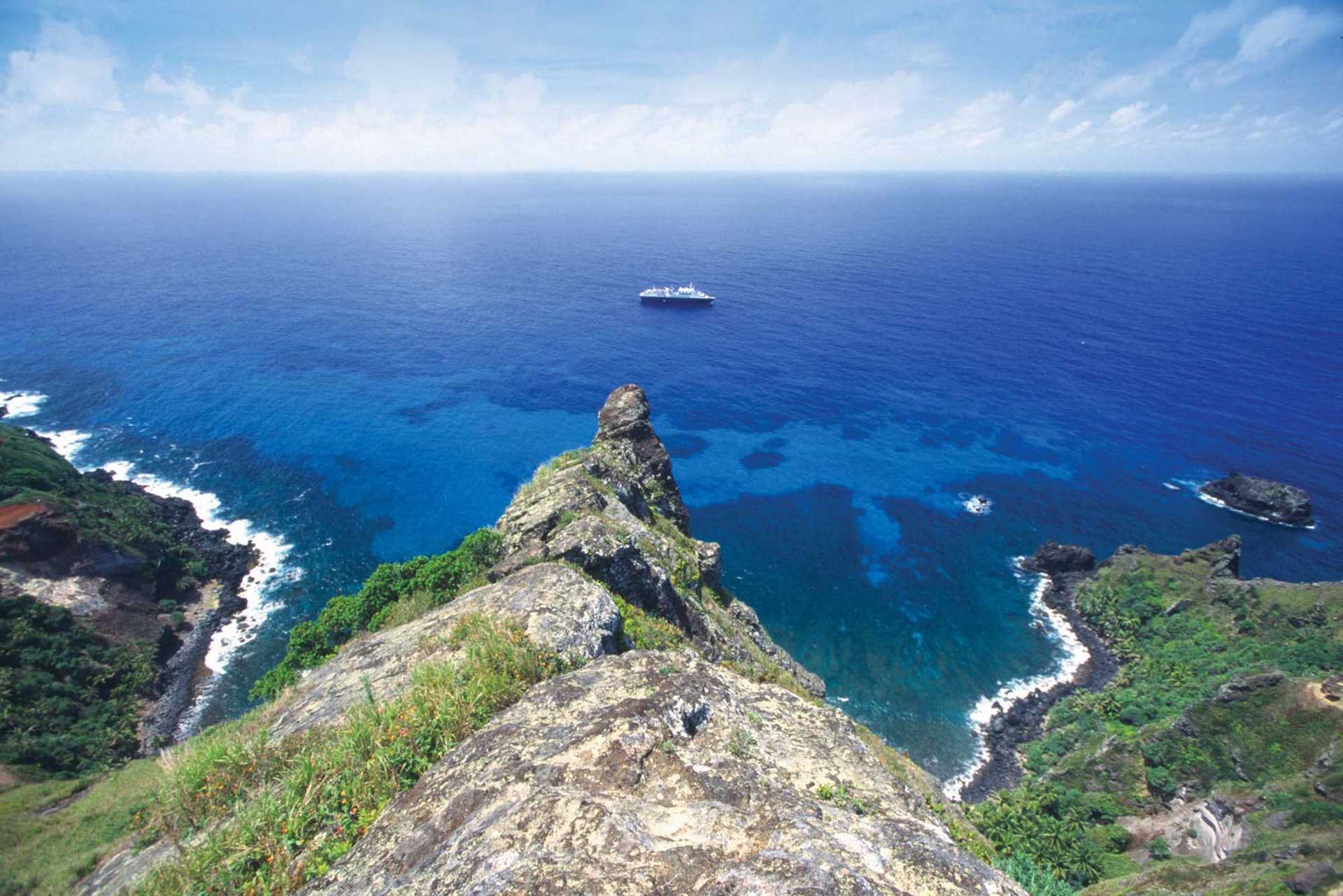 How would you describe the National Geographic Orion to someone who has never traveled on her before?
National Geographic Orion is an elegant ship with classic nautical lines. I personally think she is the most beautiful vessel in the fleet. She is a gracious and intimate vessel that affords great comfort in her onboard accommodations and many amenities for only about 100 guests.


You've traveled on many Lindblad-National Geographic ships, what do you love about the National Geographic Orion?
This ship holds a very special place in my heart. I have probably sailed more aboard her than any other ship in the fleet. She was purpose-built as an expedition ship and with her modern navigational equipment, greatly effective stabilizers, and high ice classification for her hull, she can travel throughout the oceans of the world from the High Arctic to Antarctica. It is hard to describe the beauty and sensations of being out on her open foredeck watching for polar bears and walruses in the Arctic and penguins and leopard seals in the Antarctic as she pushes through ice floes and pack ice.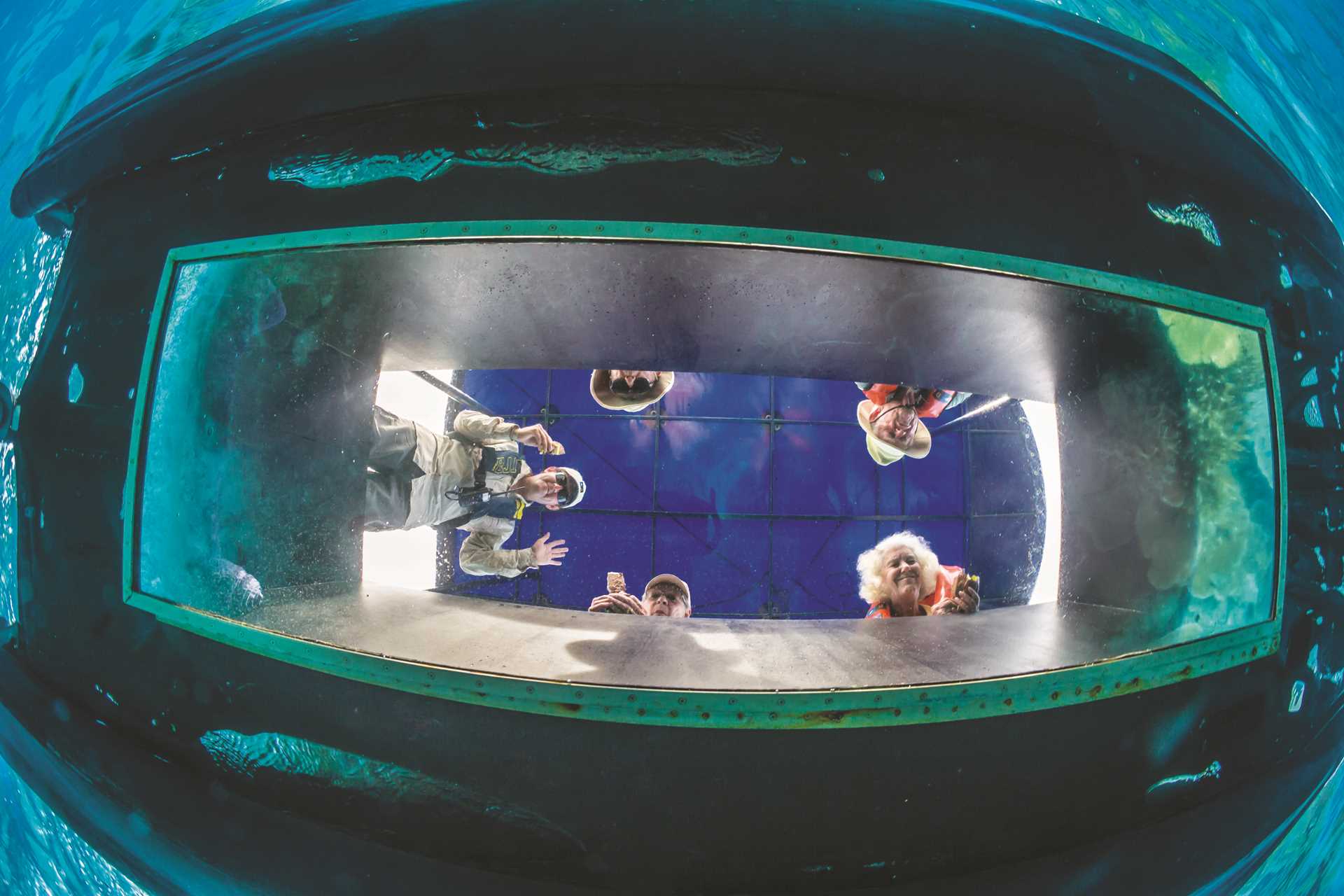 Why is National Geographic Orion especially well suited for exploring the South Pacific?
Although National Geographic Orion was built to handle the extreme conditions of polar waters, she is also exceptionally well-suited for exploring the magnificent islands within the vastness of the South Pacific. With 14 Zodiacs (and even a glass-bottomed Zodiac), we can land on most any island shore and can also experience the bountiful life within the surrounding seas by way of snorkeling and scuba diving. She also has great deck space with plenty of room to view birds, schools of fish, and other marine life from outside vantage points.


What should travelers expect when on a voyage to the South Pacific?
Imagine steaming between the exotic islands of Melanesia or Polynesia, and going ashore to explore green, lush, high volcanic isles, as well as barely-out-of-the-sea coral atolls, or diving into the warm, crystal-clear waters and witnessing first hand the vibrant undersea life. Many of these seldom-visited islands are inhabited by friendly and welcoming inhabitants, who are often as eager to meet us as we are eager to meet them.
I think it is easy to understand why I am always eager to return to the South Pacific. Within the vastness of this area are a multitude of peoples and cultures and histories and flora and fauna and island types. Exploring these waters is both wondrous and fascinating at the same time. I can't recommend it enough!


Learn more about National Geographic Orion and see where she explores.


Main Image: Andrew Peacock