For many travelers, visiting New Zealand is synonymous with traversing verdant hillsides and warm beaches, exploring waterfalls and lush valleys along the way. While these are definitely natural highlights of a trip to New Zealand, there's much more to experience beyond these well-known sights.

Go south, that is below South Island in the Southern Ocean, and another world emerges: the wildly beautiful subantarctic islands of New Zealand and Australia where birds often outnumber humans by a million to one. These pristine and very remote islands, teeming with endemic wildlife and plants found nowhere else in the world, are rarely seen by humans. In fact, they are some of Earth's least-disturbed places and are so spectacularly unique, have such sizable wildlife populations and significant extents of biodiversity and endemism, that the entire area has earned a UNESCO World Heritage designation.

Here is what you'll experience in these distant and beautiful subantarctic islands.

VIEW SOUTHERN ODYSSEY: NEW ZEALAND AND THE SUBANTARCTIC ISLANDS


Incredible wildlife populations and endemism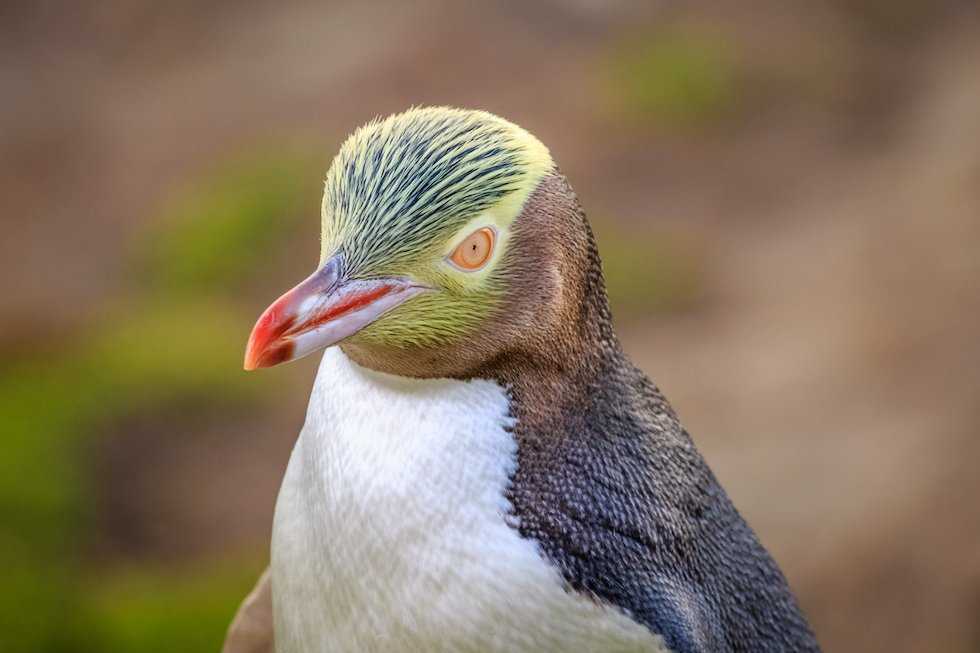 Much like the Galápagos, subantarctic New Zealand's wildlife was blown or forced here at some point in its history by severe wind and weather (the area is sometimes referred to as the Galápagos of the Southern Ocean). These animals then stayed and never developed migrating instincts, meaning they can always be found here. Among the wildlife highlights: more than half the world's seabirds, some of which exist nowhere else; plus, millions of penguins and thousands of fur seals, elephant seals, and sea lions.

The Auckland Islands, the largest of New Zealand's subantarctic islands, have rich flora that attracts prolific birdlife. At Enderby Island, you may see rare, yellow-eyed penguins as they move to and from their nests in the forests beyond the beach. There's also a large sea lion colony here as well as Southern right whales that migrate through the area. The UNESCO World Heritage designation includes the waters around the islands in recognition of the inter-dependence of life both above and below the sea.

The Snares Islands, the closest subantarctic islands to South Island, are home to 99 recorded species of breeding birds, including albatross, Antarctic terns, and Snares crested penguins.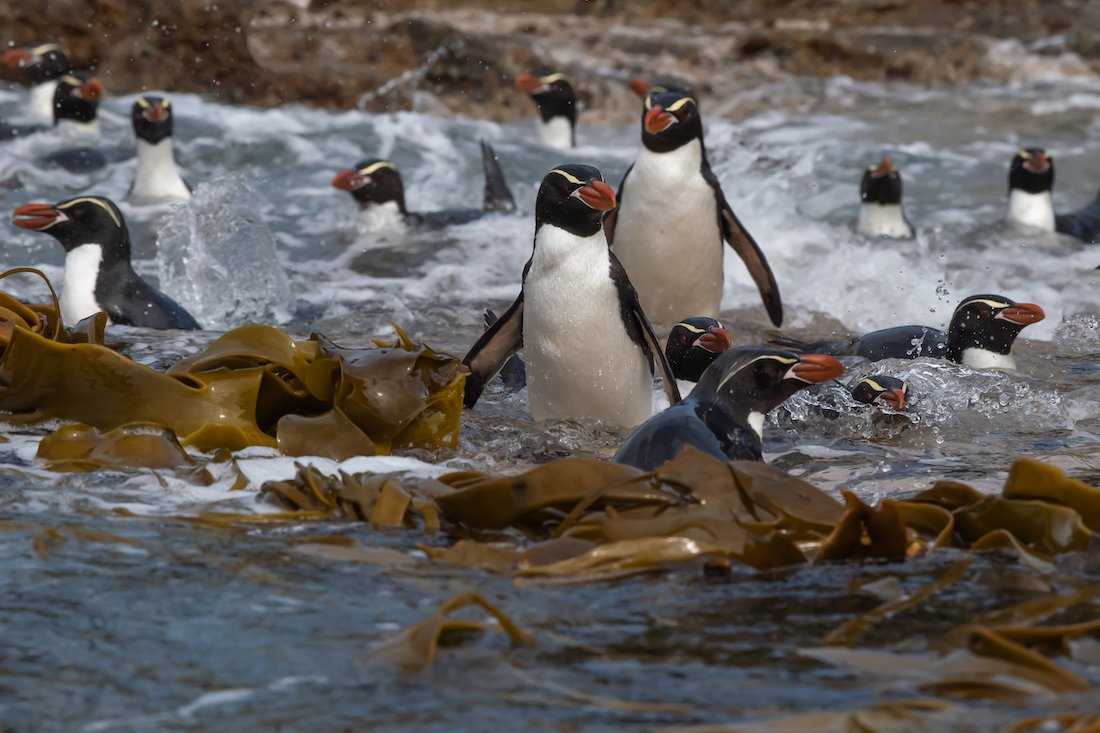 On Campbell Island, the southernmost point in New Zealand, are six species of albatross, an endemic duck (the Campbell Island teal), and an endemic subantarctic snipe, as well as numerous songbirds and seabirds that breed here.

But it's Macquarie Island, the most remote of the subantarctic stops, which has one of the most impressive birding sites with more than a million penguins. Four species of penguin breed here, including the endemic royal penguin with a staggering population estimated at 850,000. Gentoo and southern rockhopper penguins also breed here, and there are 100,000 pairs of king penguins—the third largest such colony in the world.


Unique and surprising flora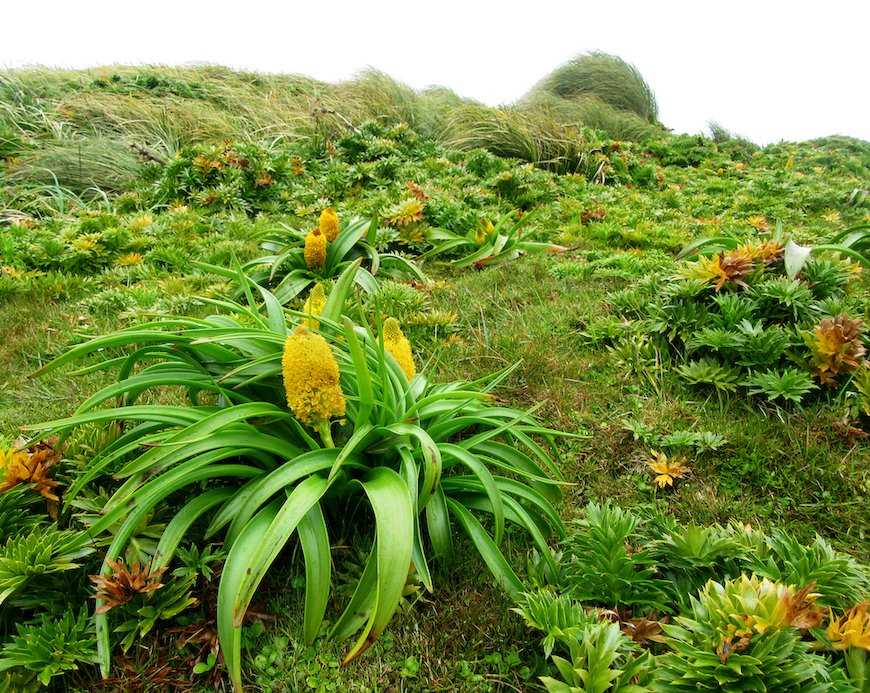 If you envision subantarctic landscapes as bleak and monotonous, you're in for a pretty big surprise. Instead of small, self-pollinating, low-to-the-earth ground covering, here you'll find "megaherbs"—large, flowering plants with wide, rippled dark green leaves. How do these blooming beauties survive in the harsh climate? Their bright flowers seem to hold the key to the mystery; researchers believe that the deeply colored petals absorb heat from the sun and help them grow.

Other colorful flora to look for in The Snares are Tree Daisies. In another anomaly for the subantarctic, these flower-covered trees reach heights of 15 feet, and their sunny golden petals make them easy to spot.


Fascinating geological formations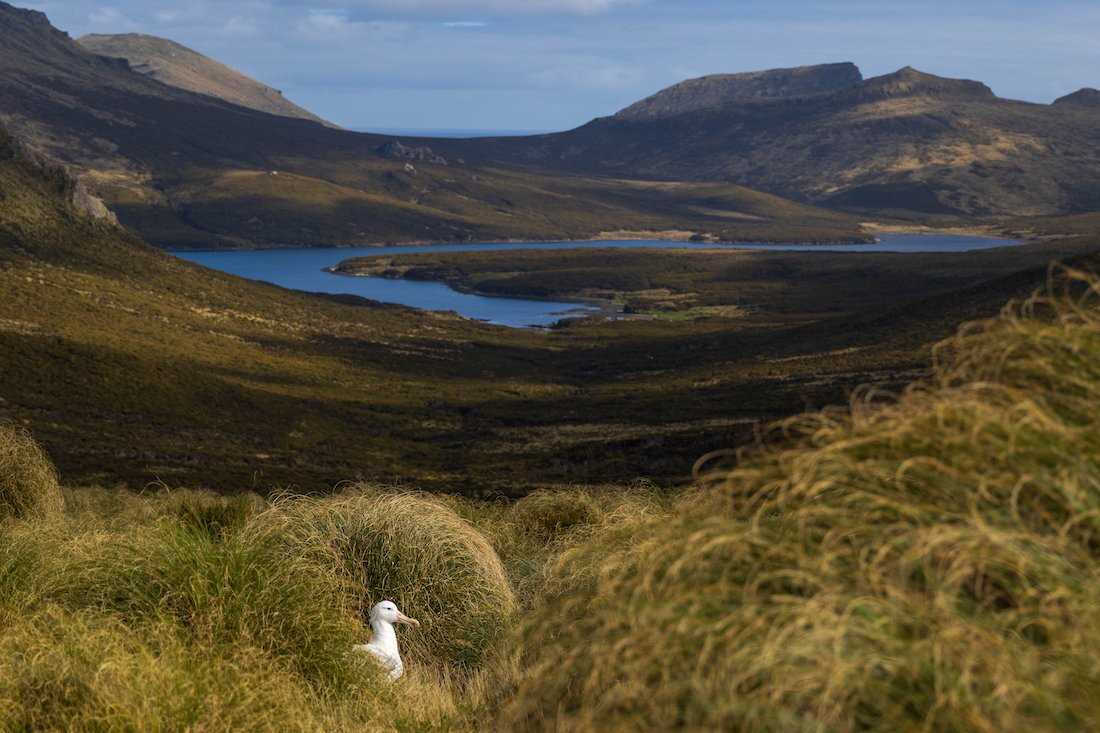 As you may have predicted, the geography of these subantarctic islands is definitely noteworthy. You'll see geologic evidence of both volcanic activity and glaciation when you sail here.

Heading south from the mainland, you'll first encounter The Snares, a large group of islands formed from granitic rocks. Granitic outcroppings can be seen rising out of the water in dramatic, and photo-worthy, sea stacks.

On volcanic Campbell Island, you'll spot basaltic dykes in sedimentary rock that look like giant black spiderwebs stretched over the sides of the island. Here also, soaring cliffs are etched with caves carved by centuries of marine erosion.

Another highlight: Macquerie Island is the only place in the world where rocks from the earth's mantle, nearly four miles beneath the ocean's floor, are being actively exposed above sea level.


Important protections include restricted access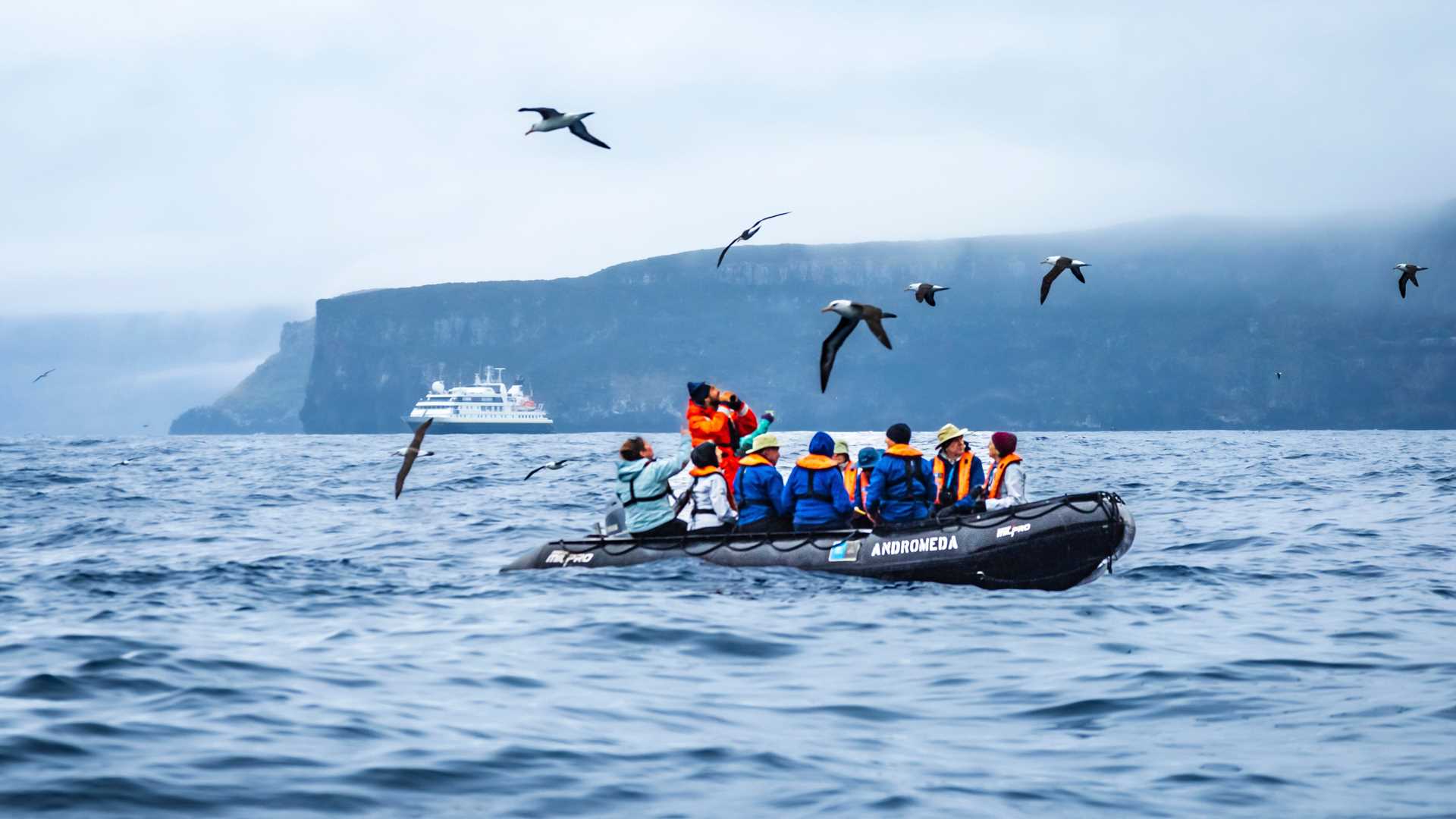 New Zealand takes the protection of the subantarctic islands incredibly seriously. The successful ecological restoration efforts of the government are a large part of what earned the area its UNESCO status, and the islands are part of New Zealand's National Nature Reserves, the country's highest conservation designation.

New Zealand closely monitors the number of permits and people they will allow each year. Lindblad Expeditions is one of the very few outfitters to have received special permission to take guests on a voyage to this wild and wonderful destination.