National Geographic Photography Expert Krista Rossow has photographed many of the world's most stunning geographies but Patagonia, with its dramatic, mountainous landscapes and ever-changing light, captures her imagination like no other place.

Rossow first visited Patagonia in 2017 as a jumping-off point for an expedition to Antarctica. "I was completely enamored with the region even before my plane landed in Ushuaia. Flying over the Andes Mountains with a bird's eye view of snow-capped peaks and icefields made me realize that I needed to experience that beauty from the ground." During that trip, Rossow visited a national park near Ushuaia. "Something about the vastness and the terrain made me feel like I was in the Alaska of the south. I've always been partial to the color combination of deep green forest and sparkling blue water but instead of evergreen trees there was a southern beech forest."


Rossow returned to Patagonia in 2018 for a deeper exploration of the region—which she now considers to be one of the most beautiful on earth. Here, she shares advice on photographing Patagonian, her best photo fails, her must-have gear and more.


Why is a small ship expedition the best way to visit and experience Patagonia?

From the vast wide-open stretches of the pampas to the imposing mountain fjords, part of the draw of Patagonia is its expansive wilderness. While the remoteness keeps the region pristine, it could be a travel challenge without the agility of exploring via small ship. There is little to no transportation infrastructure in between islands in Tierra del Fuego and Lindblad's fleet of small ships is the perfect platform for exploration of pristine coastlines. The ships also afford us the opportunity to set foot in places that few visit, like Argentina's Isla de los Estados and Chile's Cape Horn.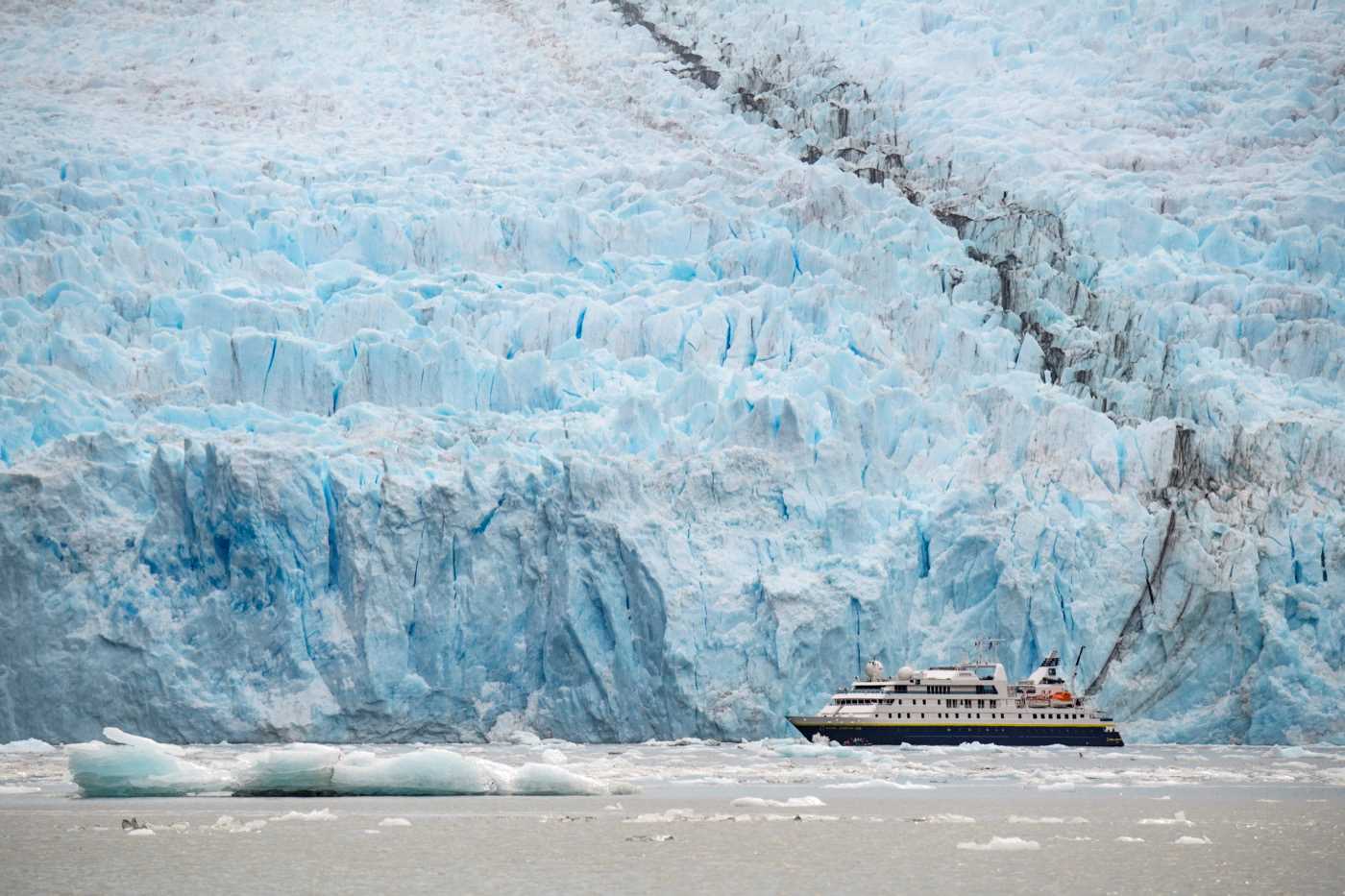 All photos: Krista Rossow


Light is everything in photography. Can you describe how the light in Patagonia is so special?

The light in Patagonia is so unique because it is constantly changing. Wind defines the region and drives dramatic cloud formations across wide-open skies. In this play of clouds, light breaks through in dramatic shafts and can streak across the landscape like nature's spotlight.


Tell us about some of your most memorable experiences photographing wildlife in Patagonia.

In Karukinka Natural Park, I spent a morning photographing giant elephant seals snoozing on picturesque beaches while listening to their "symphony" of bodily functions. The peace would occasionally be interrupted by young males rearing up their heads to spar, sending snorts through the air and ripples through blubbery bodies as they gnashed into one another. In Torres del Paine, I was delighted to spot the emerald-green glimmer of austral parakeets in a grove of trees. They felt like such a tropical contrast to the abundant populations of hawks, rheas, and caracaras.


Describe some of the key places in Patagonia that Lindblad Expeditions guests will have a chance to visit and take pictures in?

Karukinka National Park is a picture-perfect landscape complete with sparkling water, snow-dusted mountains, and rolling green forests. As a self-described ice addict, I'm particularly drawn to the region's glaciers, such as Bernal or Garibaldi, where ice worn by the passage of time creates nature's own sculpture gallery. On Isla de los Estados, one can hike out to the lighthouse that inspired Jules Verne to write The Lighthouse at the End of the World. And the chance to explore Cape Horn on foot (conditions allowing), from visiting the albatross-shaped memorial to stepping inside the tiny Stella Maris chapel, is unforgettable.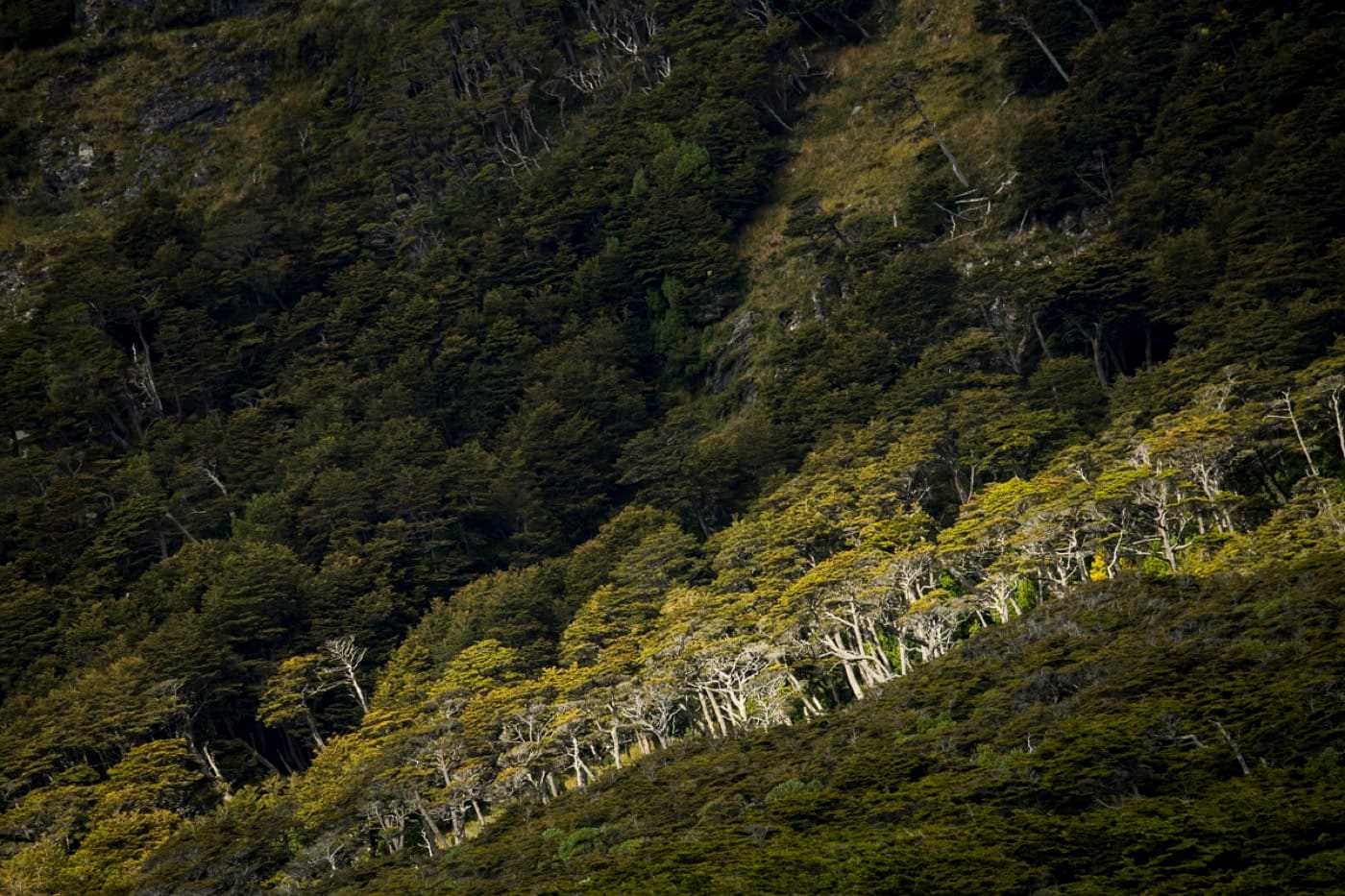 Can you tell us about two of your favorite photos from Patagonia and why they are special to you?

I took one of my favorite images while watching the play of light and shadow on a forest on Isla de los Estados. I clicked my shutter just as the sun highlighted the wind-whipped trunks of a section of nothofagus, or southern beech, to make an image that evoked for me the rugged wind-whipped beauty of the region.
When I arrived in Torres del Paine National Park, I was enamored by the landscape because the light never seemed to hit the peaks of the iconic massif the same way twice. One morning while I was photographing Salto Chico lake, using a tripod and a slow shutter speed to blur the movement in the water, the mountains in the background began to glow pink and purple. The beauty of those mountains has brought me to tears more than once.


Have you ever had any photography fails in Patagonia that you can laugh about now?

I was delighted by the abundance of guanaco in Torres del Paine National Park. On one hike which was bordered by a wire fence, I noticed that the guanaco were repeatedly hopping the fence, which made for a dynamic photo opportunity. As I kept photographing animals making the leap, what I hadn't bargained on was a brave guanaco making a running start directly towards me. It came so close that I could feel the wind from its body before it made the leap right in front of me. I came out unscathed and all my telephoto lens was able to capture was a blurry image of tan wool.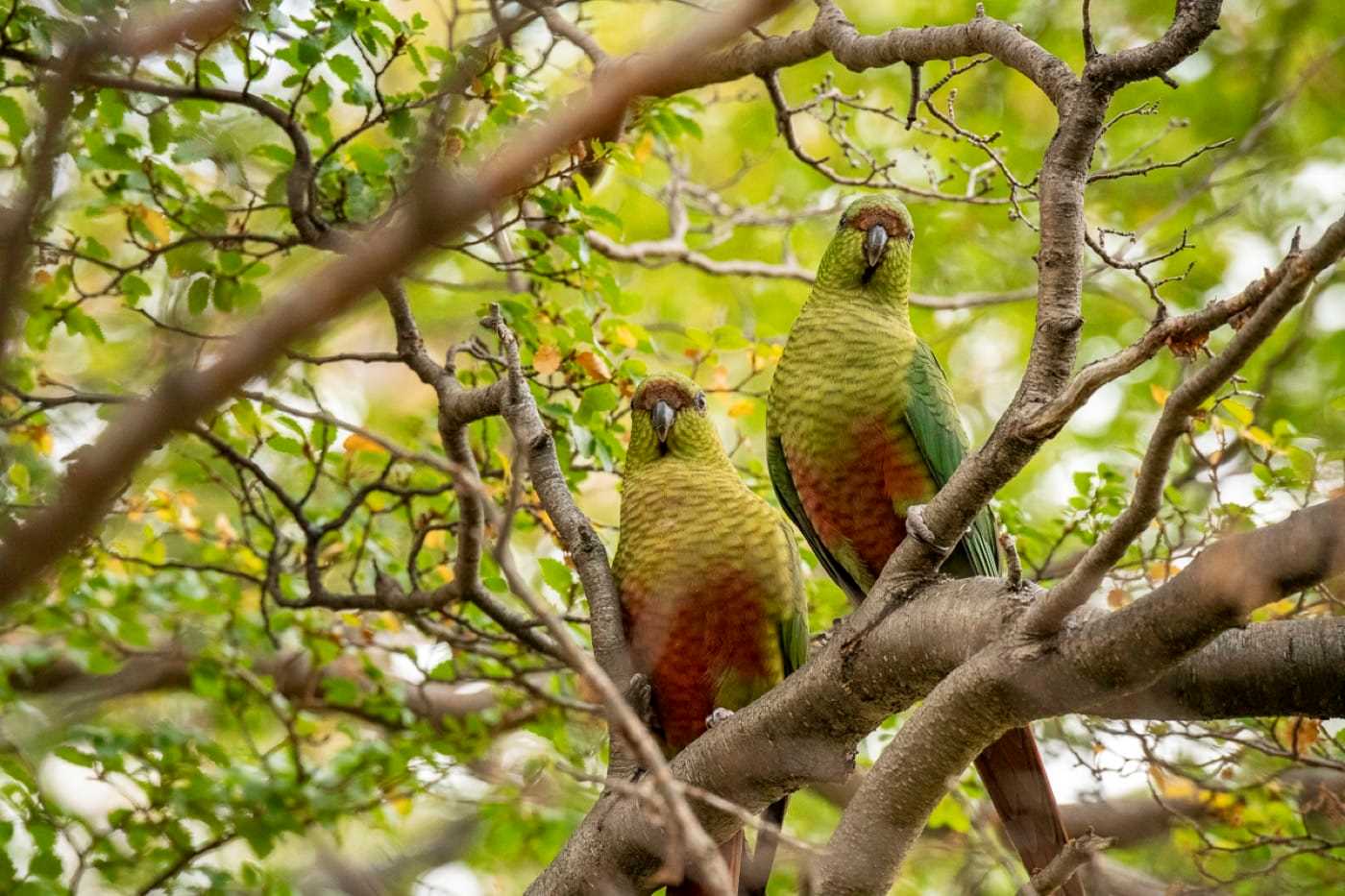 What advice can you share for taking great photographs for travelers interested in visiting Patagonia?

Because the light and conditions can change so frequently in Patagonia, my advice to photographers is to keep a constant watch on the landscape all around them. The beauty of the region is constantly unfolding, and endless photo opportunities will abound for those who slow down, learn to observe the light, and look for interesting subject matter.


What item would you never travel to Patagonia without and why?

To best enjoy Patagonia, travelers should come prepared with layers of clothing for shifting weather situations. While the wind drives the beauty of the skies, it brings about weather fronts that can fool one into thinking its springtime before suddenly shifting into what feels like the chill of winter. I'm never without a windproof and waterproof outer layer. And for my cameras I always pack a cheap plastic rain cover and will break out my more durable Mind Shift Hydrophobia rain cover during serious rainfall.