Bergen, Norway Post-Voyage Extension
Extend Your Stay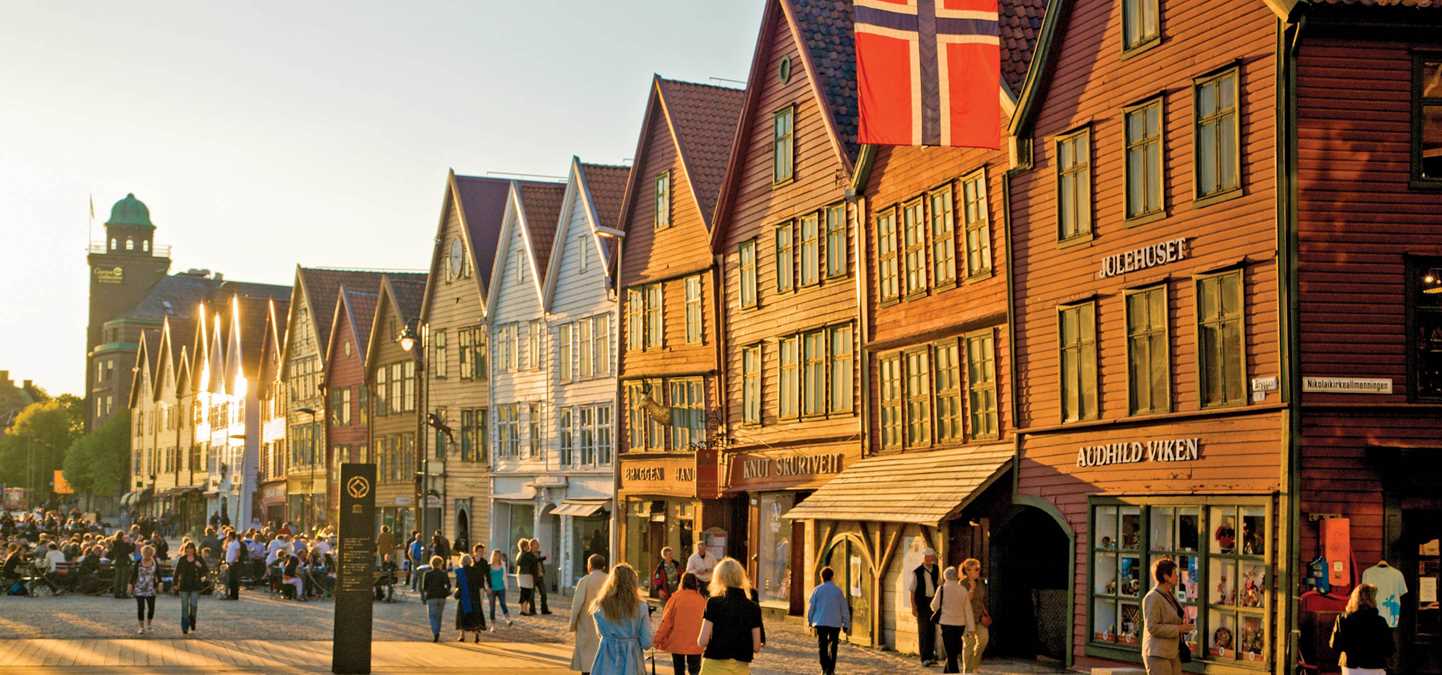 A once bustling seaport town nestled amongst the fjords of southwestern Norway, Bergen has been revitalized as an amazing look back into the medieval times and the Hanseatic League that once dominated this harbor town. The colorful wooden clapboard commercial buildings that line the old wharf are just one of many picturesque backdrops to our tour of this historic city.
Day 1 - Disembark Bergen/Full Day Tour
Arrive in the city of Bergen, the second-largest city in Norway. Once you've disembarked you'll enjoy a full day sightseeing tour, exploring all that the coastal town of Bergen has to offer. We'll visit the reconstructed Fantoft Stave Church in the Fana borough. Originally built in 1150 in Fortun, it moved to Fantoft in 1883 and burned to the ground in 1992. The church has since been rebuilt as it were before the fire. We'll also enjoy a guided walking tour of the Bryggen area, a UNESCO World Heritage site since 1979. The site is composed of the old Hanseatic wharf and buildings, and one of the best known urban areas from the Middle Ages in all of Norway. After the walking tour we'll get checked into the hotel to prepare for our evening. For dinner, we will make our way to Floien Mountain where we will take a funicular to the stunning view point at Mt. Hagen where we will take in the breathtaking panoramic view over the city before heading to dinner at the Floien Restaurant. Overnight at Radisson Blu Royal (or similar). (D)
Day 2 - Transfer To Bergen Airport
Enjoy breakfast at your leisure before transferring to the Bergen Airport for your journey home. (B)
Cost Includes:
Accommodations, meals as indicated, transfer from group flight to hotel, sightseeing.
Not included:
International airfare; personal items.
Ready for the adventure of a lifetime?