Tutka Bay Lodge Pre-Voyage Extension
Land and sea wilderness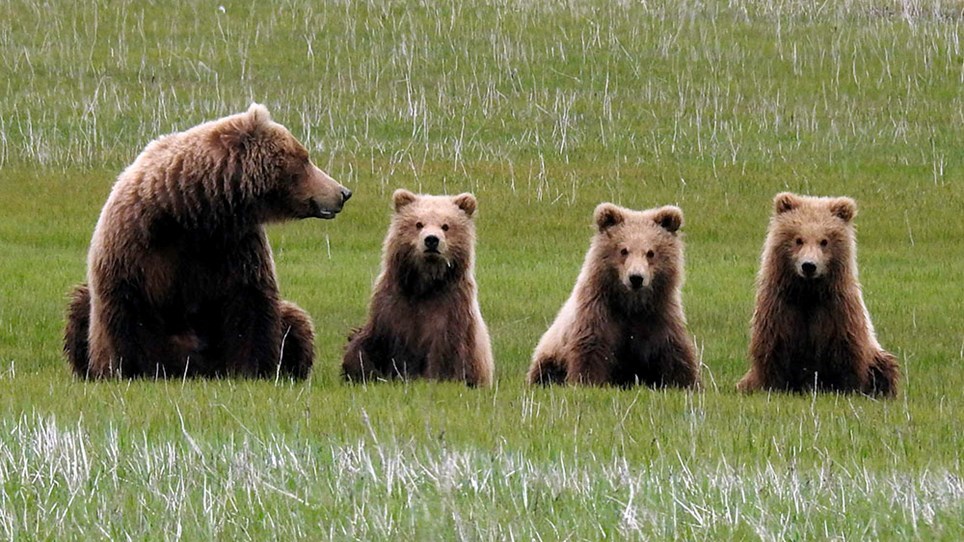 The lodge's seaside location—on the shore of Kachemak Bay—gives guests unique access to both mainland adventures (glacier hiking, bear viewing & more), and water-based activities. Walk through intertidal zones, visit an oyster farm, and keep watch for whales, seals, and otters in the waterway stretching between the lodge and the well-known town of Homer.
Day 1 - Arrive to Anchorage / Overnight in Anchorage
Arrive to Anchorage at any time today. Spend the afternoon and evening at your leisure before overnighting at the Hilton Downtown Anchorage.
Day 2 - Homer to Tutka Bay Lodge
Time TBA: Check out of the Hilton Downtown Anchorage and transfer to Anchorage Airport. Take a short RAVN flight from Anchorage to Homer.
8:45AM: Check in at Mako's Water Taxi for a twenty-minute journey across Kachemak Bay to Tutka Bay Lodge. If you arrive early, stroll down the Homer spit for breakfast at La Baleine Café run Tutka Bay Lodge's very own Mandy Dixon.
9:00AM: Board for a scenic 20-minute ride across the bay to the lodge watching for whales, sea otters, seals, and eagles. The lodge managers will greet you dockside and invite you to the main lodge for a brief orientation over coffee/tea and fresh pastry.
Settle in and start your day with a morning walk on the lodge's trail system. Learn about the old-growth Sitka Spruce forest that surrounds the property. Hike to Tutka Lake to forage and enjoy views of the surrounding peaks. Sea kayak from the lodge to the Herring Islands to spot for otters, whales, seals, and eagles.
1:00PM: Luncheon is served in the main lodge. Tutka Bay's chefs craft each dish to articulate local wild flavors and inspire contin­ued exploration of Tutka Bay. After lunch, board M/V Sea Salt for a ride to the neighboring bay and visit an oyster farm. Learn the unique conditions of raising oysters and mussels in the cold waters of Alaska and taste them fresh out of the water!
Back at the lodge, join an afternoon stretch/yoga class as you settle into the serenity of your surroundings.
6:30PM: Appetizers are served in the main lodge followed by a three-course dinner served table d'hôte style. After dinner, join the lodge manager for a sea life safari and educational discussion. During low tides, head to the beach and learn about the thirteen intertidal zones distinctive to Kachemak Bay. Sea Stars abound in an array of colors!
Day 3 - Excursion
6:00AM: Breakfast is served in the main lodge.
6:30AM: Depart for your full day excursion of either deep sea fishing in Kachemak Bay or bear viewing on the Katmai Peninsula.
Deep Sea Fishing: With an early start, this excursion will take you to the deep, pristine waters of Kachemak Bay. Spend the day fishing for salmon and halibut alongside informative local captains with all gear included. Kachemak Bay is home to one of the most productive fisheries in the world due to intense tidal fluctuations. Listen to stories from your guide about this unique region. A specialty lunch will be provided from the lodge chefs for your day on the water. At the end of the day, your captain will clean and fillet your catch at the dock. Ship it home or take it to the lodge for the chefs to prepare.
Bear Viewing: This excursion provides an amazing opportunity to explore one of the most populated wild habitat of Alas­kan brown bears. The day starts with an early rise at Tutka Bay Lodge and a water taxi over to Homer where you meet your pilot and guide. At the hanger you will be provided with waders for the day and then take off for a one-hour scenic flight.
The destination flight takes you over glaciers, volcanoes, and the rugged coastlines of Katmai National Park and Lake Clark National Park to land on a remote beach. You will walk alongside bears in their natural habitat and depending on the time of year, you can see bears grazing on sedge grass, digging up clams, playing together, courting, resting, and/or fishing. Stream crossings and some light hiking (2-6 miles) can be expected alongside highly knowledgeable and helpful guides.
Please note: this is a remote trip and there is no access to facilities.
Upon return unwind with an afternoon stretch and yoga class or enjoy a book in the hammock on the deck.
6:30PM: Join the lodge managers for wine, local Alaskan brews, and gourmet sodas during an appetizer hour. Following dinner, relax in the hot tub or enjoy the wood fired sauna.
Day 4 - Grewingk Glacier
7:00AM: Morning yoga (optional).
8:00AM: Breakfast is served in the main lodge.
After breakfast, explore one of the many trails through Kachemak Bay State Park or travel by boat with your guide to the Grewingk Glacier. View the glacier's exposed gravel field and learn the anatomy of an Alaskan glacier. Take the Glacier Lake hike and be astounded by the icebergs floating in the lake nestled up in the mountains. Make it a full-day adventure and bring a picnic lunch, or plan to return to the lodge for lunch after exploring. Back at the lodge, warm up with a bonfire on the beach.
6:30PM: Join fellow travelers over appetizers and wine to share stories of the day's adventures, followed by dinner. After dinner, join Tutka Bay Lodge's boat captain for a sunset cruise around the neighborhood watching for whales and other sea life.
Day 5 - Departure
7:00AM: Morning yoga (optional).
8:00AM: Breakfast is served in the main lodge. Bid your farewells to fellow travelers, favorite lodge employees, and resident sea otters; maybe enjoy one last low tide experience as you await your ride.
9:30AM: Mako's water taxi will greet you at the dock for your return to Homer. Take a short RAVN flight from Homer to Anchorage. Once you land, a complimentary ground transfer is available to the Hilton Downtown Anchorage.
Cost Includes:
Hotel accommodations, as indicated, including accommodations in private cabins at Tutka Bay Lodge, all meals, snacks, coffee, tea & house wines, transfers as indicated, 1-day bear viewing adventure on the Katmai Peninsula or 1-day deep sea fishing in Kachemak Bay, one 50-minute massage, twice-daily yoga classes, daily cooking classes, WiFi, all lodge-guided activities, use of adventure gear, Kenai borough tax.
Not included:
Personal items, premium wines & alcohol, fishing licenses, helicopter adventures or additional excursions, lodge staff gratuity (at your discretion)

Other Information

Payment Terms



50% deposit of extension fare is due at the time of booking. Final payment is due 120 days prior to departure.

Cancellation Terms


| | |
| --- | --- |
| Number of Days Prior to Expedition Start | Per Person Cancellation Fee |
| 91 or more days | $250 |
| 90-0 days | No refund |
Ready for the adventure of a lifetime?