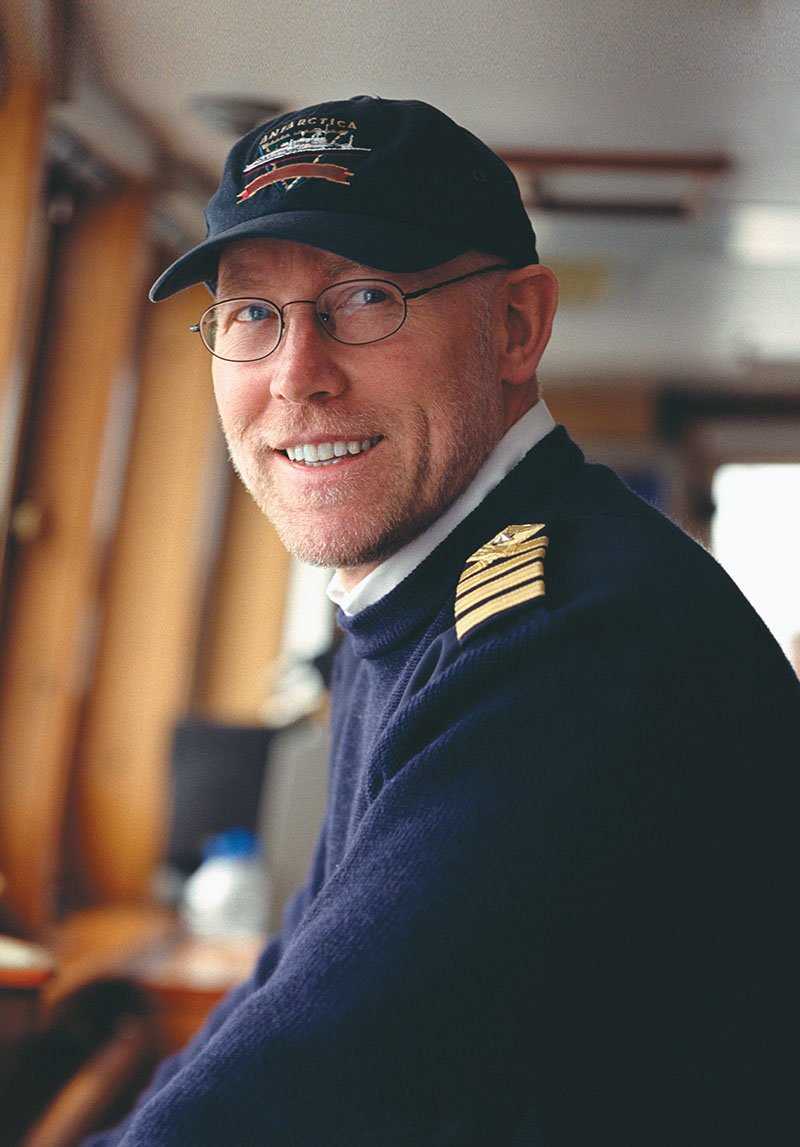 Captain Leif Skog joined Lindblad Expeditions in 1997 working for many years internationally as Master aboard the celebrated expedition cruise ships MS Lindblad Explorer, MS Polaris, MS Frontier Spirit and MS Explorer, taking passengers to the world's most remote polar and tropical destinations.

With tremendous skills and experience in ice navigation, Captain Skog began his career working for expedition ships in the Arctic and Antarctic in the late 70s. He worked as Ice Master aboard MS Thuleland, MS Columbialand, MS Ocean Princess and MS Illiria. The Brostroms Shipping Company appointed Captain Skog as consultant for a mission in the Beaufort Sea, Canadian Arctic, and Antarctica with their specially designed ice-going lumber/bulk carrier, MS Thuleland and Columbialand. The mission in Antarctica was to transport all necessary equipment, explosives, fuel and provision to build the largest airstrip in Antarctica at the Rothera Base for the British Antarctic Survey. Captain Skog was appointed as Ice Master and Project Leader for the shipping and landing of all the heavy equipment.

Lindblad Expeditions is a member of International Association of Antarctic Tour Operators (IAATO), and Captain Skog was recently the chairman of the Marine Committee, and was the architect for an IAATO-wide Emergency Contingency Plan for all passenger ships cruising in Antarctica. The plan focused on how ships in the vicinity of the peninsula would communicate, coordinate and respond in the event of a marine disaster.

Captain Skog holds a Master Mariner's Degree and a Marine Engineering Degree from the University of Gothenburg, Sweden, and a diploma in advanced Shipping Business Economics and Trading. Before he became a Captain in 1984, he worked as Officer on a number of different types of vessels including general cargo ships, LPG-gas tankers, O/O-ships of 275,000 MT DW and ULCC-ship of 375,000 MT DW, 800 passenger ship, 1,200 passenger ship and multi-purposed Helium Deep Diving Support Vessel.