As industry pioneers, we have been bringing travelers to the farthest reaches of the planet for over 50 years. We have decades of experience balancing adventure and safety, plus deep-rooted networks in the communities where we explore. That, along with our intimately sized ships and the remoteness of our voyages, makes us uniquely positioned for a successful re-entry to the wild.
Our dedicated COVID-19 Global Policy Team has consulted with top medical experts as well as U.S. and international authorities to ensure every detail has been carefully considered—from the moment you depart your local airport to the day we disembark. Based on these collective efforts, we've enhanced all of our health and safety protocols to best minimize risk aboard our small ships.*
All of our guidelines were developed under the expert counsel of:
David B. Lorber, M.D., Lindblad Expeditions Chief Medical Officer
Centers for Disease Control & Prevention (CDC)
University of Washington
Association of Arctic Expedition Cruise Operators' Clean Ships Healthy People
Several external medical consultants including epidemiologists & infectious disease experts

Daily meetings keep our finger on the pulse of what's happening globally, and as the latest research and public health recommendations evolve, so will our policies. We will continue to update our protocols for all operating voyages in accordance with local, state, federal, and international regulations and guidelines.

Pre-Departure Requirements
Prior to arriving, you will receive the most up-to-date guidelines specific to your ship and destination. All of our procedures meet or exceed local laws as well as all WHO & CDC guidelines. Guests are strongly encouraged to take our recommended group flights; however, if your flight schedule dictates one forced overnight, we can reserve rooms for you at our partner hotel in select destinations. If you have a forced overnight, we ask that you follow common-sense protocols regarding masking and social distancing prior to joining the group. Voyage extensions will operate in select destinations.
You will need to take a PCR test no more than 120 and no less than 72 hours (3-5 days) prior to the start of your expedition, or the day that your program with Lindblad Expeditions begins. Your negative test results must be submitted no later than 24 hours prior to departing for your expedition. Some destinations may require testing outside this window. We will provide exact dates for testing in communications portal and guest documents. Most local communities are now offering testing, and local health organizations can provide testing locations, or ask your doctor for a referral. We recommend your local CVS Pharmacy—they have close to 4,000 Minute Clinic locations offering testing with a 2 to 3-day turnaround for results. If your local community is not offering testing, LabCorp, Vault, and LetsGetChecked have at-home testing kits for your convenience with a 1 to 2-day turnaround. At-home test results must be processed by a certified lab. If these options do not work for you, please let us know as soon as possible and we can assist. Test results must be uploaded into the guest portal accessed through your Welcome Email.
Pre-Departure Requirements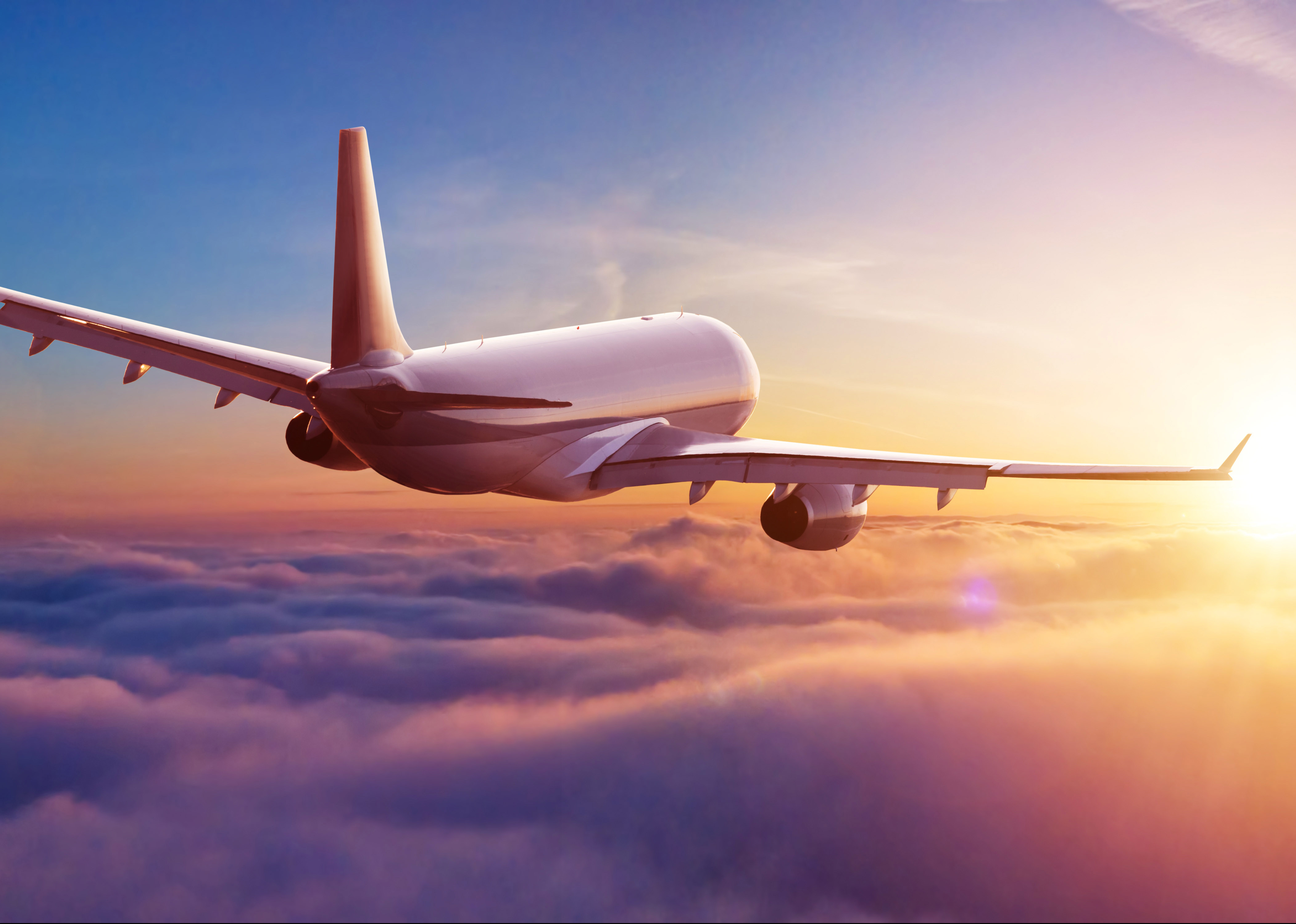 See more Pre-Departure Requirements
Welcome Aboard
Once onboard, our goal is to provide the same exhilarating expedition experience our guests have come to know and love. We'll search for wildlife, explore with the expedition equipment, and revel in the wonders of the natural world. Much of our time is spent outdoors in fresh air and expansive landscapes ideal for social distancing but, in certain cases when that is not possible, face coverings will be required in accordance with the CDC and/or local regulations.
Due to an increase in COVID-19 cases globally, effective immediately, Lindblad Expeditions will require face coverings onboard our vessels. Face coverings will be required while indoors, except when actively eating or drinking or in the comfort of your cabin. Face coverings will not be required while outdoors.
Public Spaces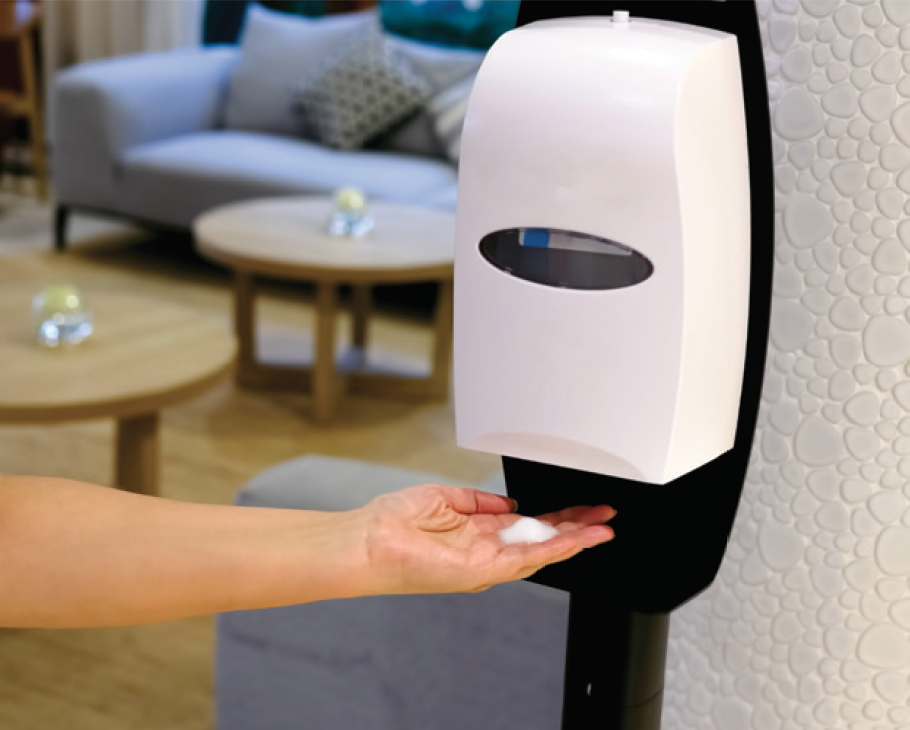 Dining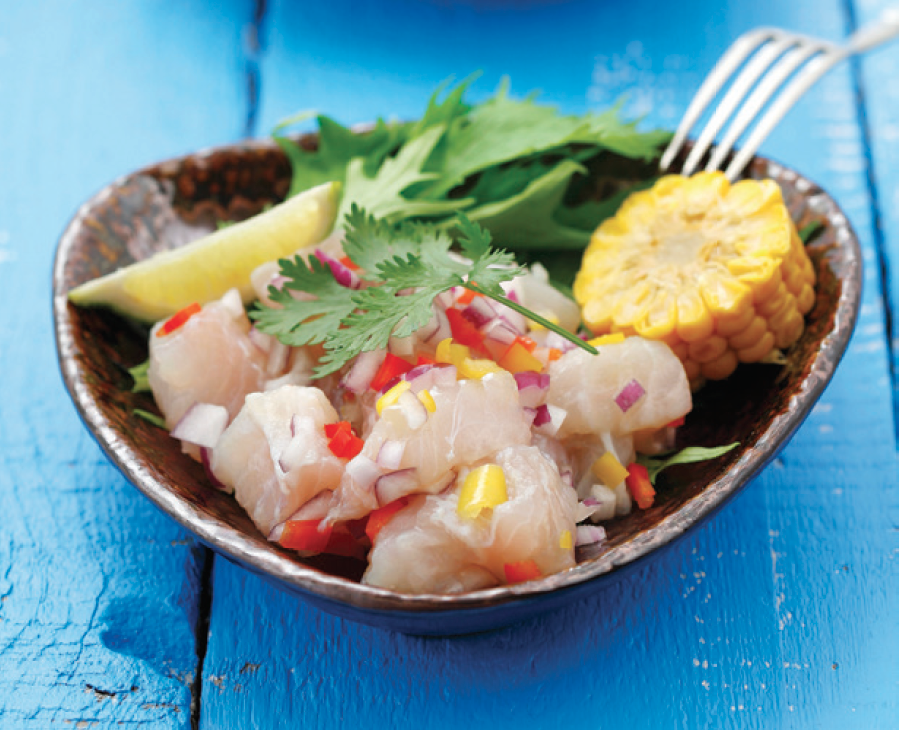 Wellness Program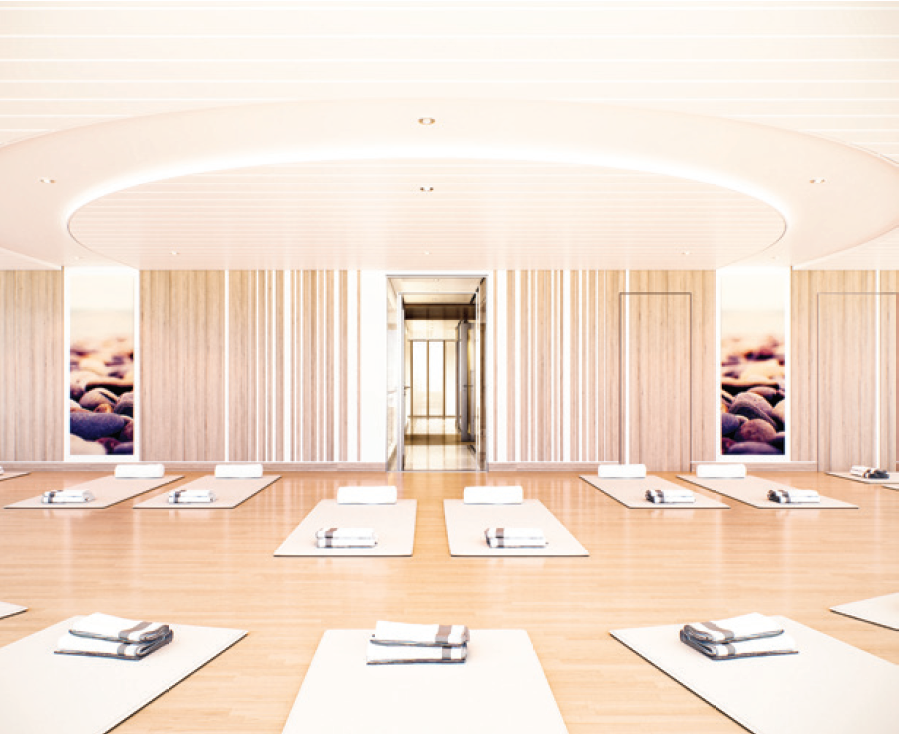 See more Wellness Program
In The Field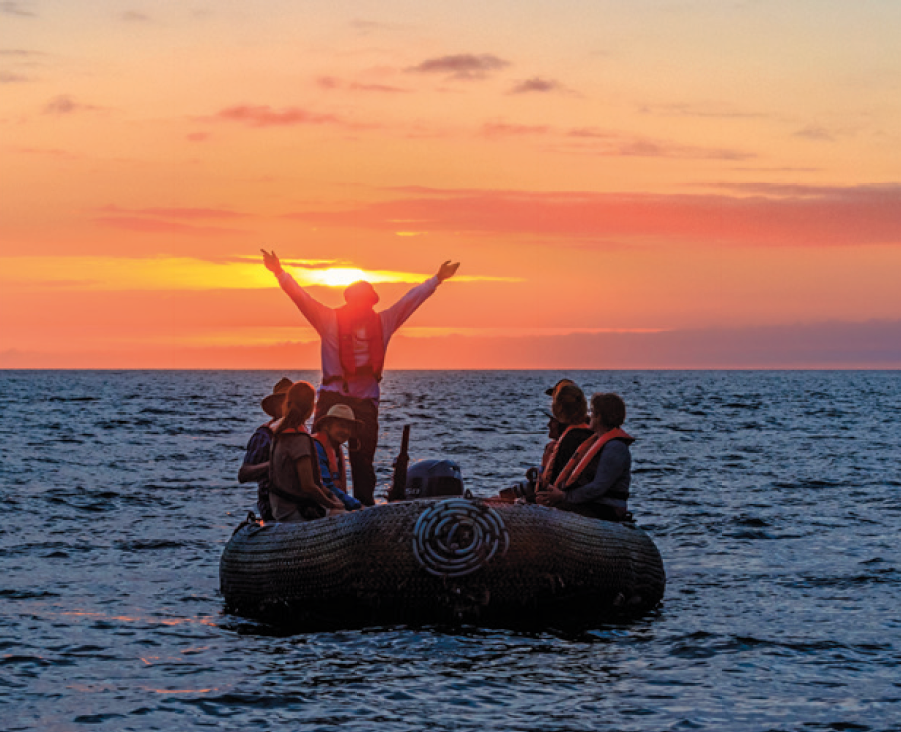 Staff Requirements
Anyone who has traveled with us before knows our expedition team will do whatever it takes to ensure exhilarating discoveries run smoothly and safely. And our small scale, plus high staff to guest ratios, allow us to provide extra attention to all our sanitation efforts. All staff, crew and, third-party operators have received training on COVID-19 safety and sanitation protocols, and they are ready and eager to welcome you aboard.
Testing and Safety Protocols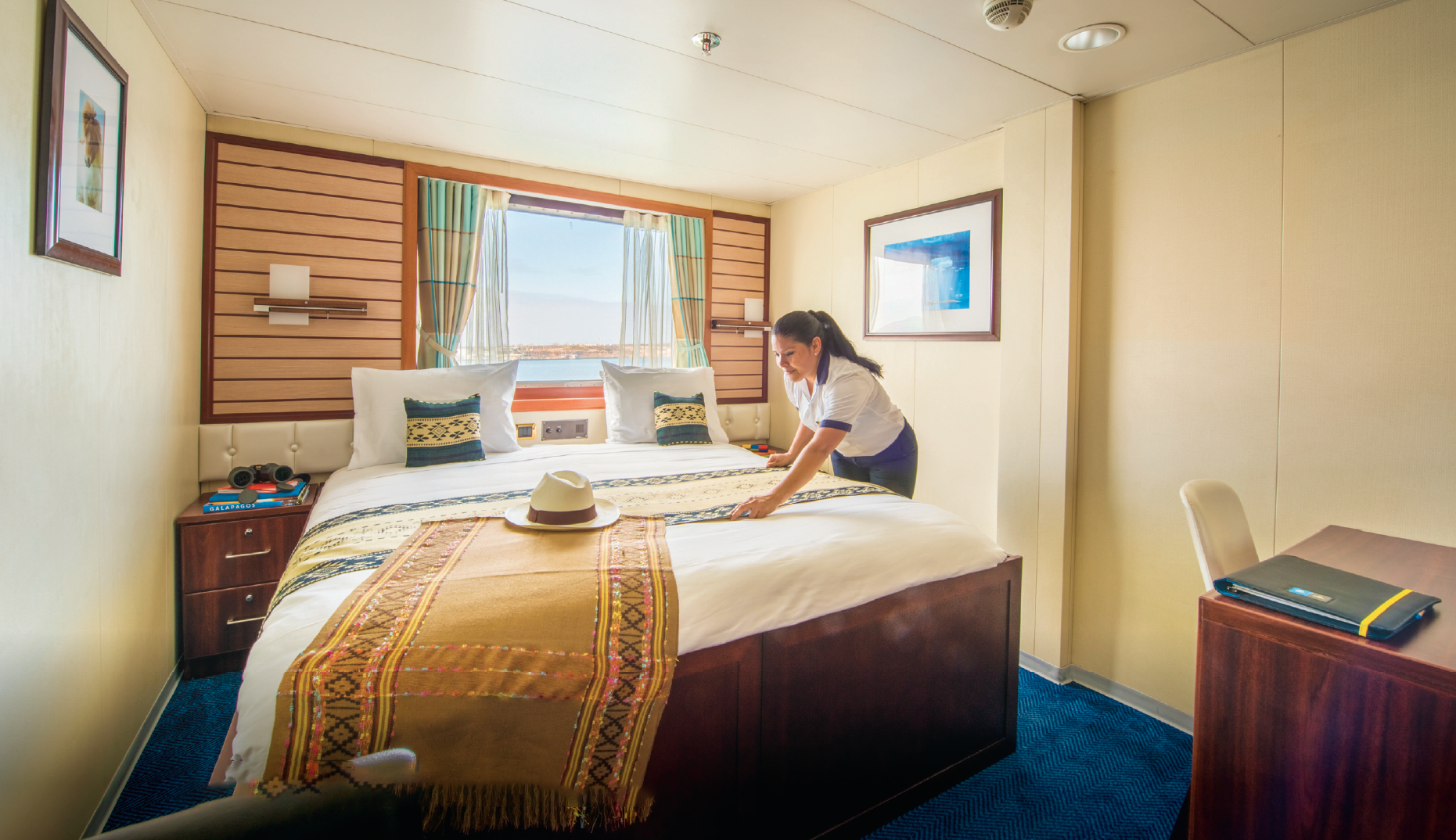 See more Testing and Safety Protocols
Cleaning Products & Protocols
Cleaning Products & Protocols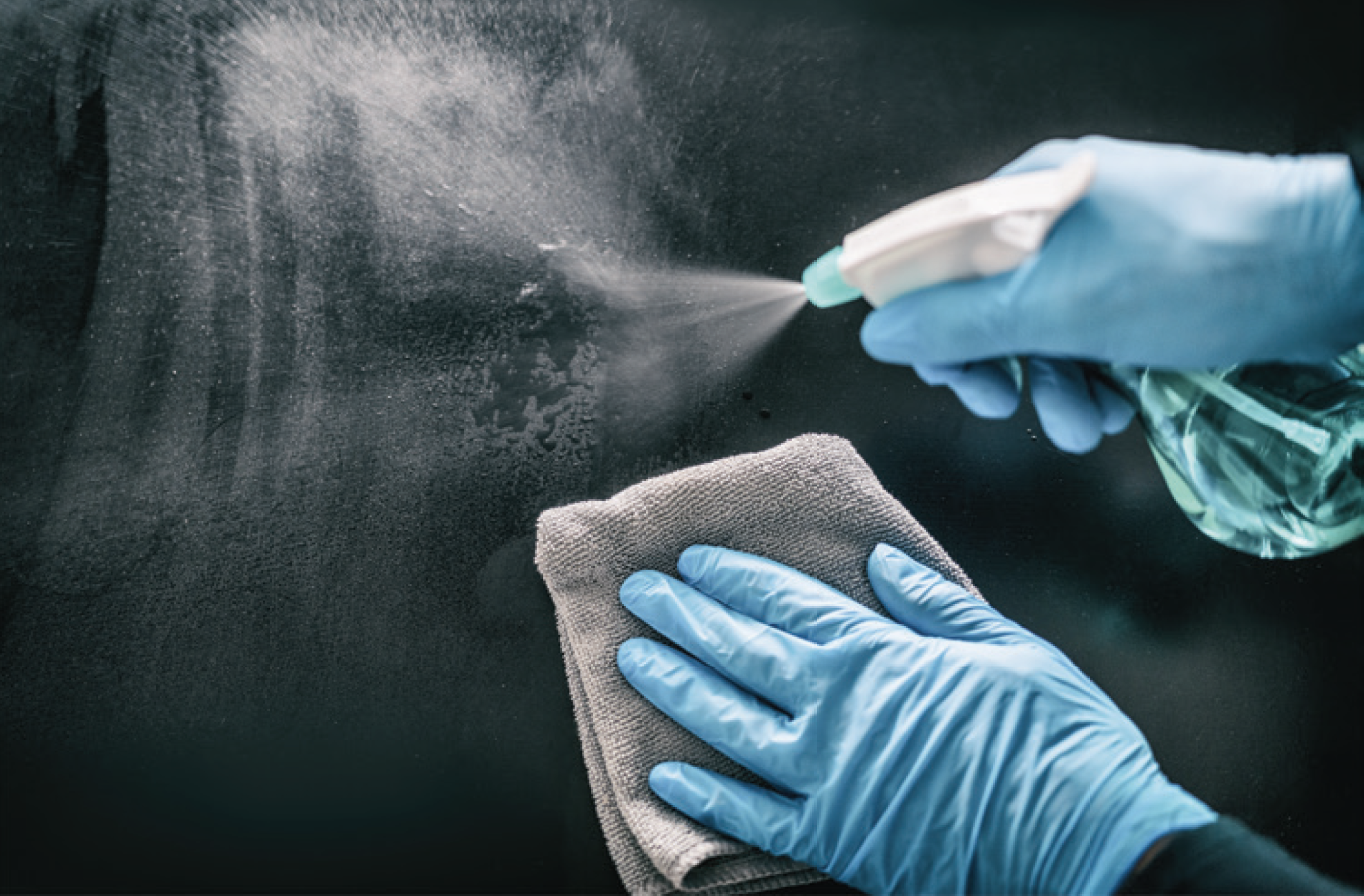 ACT CleanCoat
Long before the advent of the novel coronavirus we trialed a new onboard cleaning and disinfecting system called ACT CleanCoat. It proved so effective, we rolled it out across the fleet, and today it offers an added layer of protection as we head back aboard. Read more about it at
expeditions.com/purity
.
See more Cleaning Products and Protocols
Disclaimer
Daily meetings keep our finger on the pulse of what's happening globally, and as the latest research and public health recommendations evolve, so will our policies. We will continue to update our protocols for all operating voyages in accordance with local, state, federal, and international regulations and guidelines.
* There are certain unavoidable risks to passengers and property associated with expedition travel, including, among others, traveling with other people and illness or disease caused by exposure to bacteria, pathogens, and viruses, including the coronavirus that causes COVID-19, despite screening and testing and other steps taken by Lindblad Expeditions and passengers in response to these risks. In the event any passenger, crew, staff or others on the vessel were to test positive for COVID-19 and/or develop symptoms consistent with COVID-19, governmental authorities may require a 14-day or longer quarantine of all individuals on the vessel either on the vessel or elsewhere. Lindblad Expeditions shall not be liable for any claims, demands, and/or damages arising from or relating to any exposure to the coronavirus and/or the contraction of any illness or disease as a result of any such exposure, including but not limited to COVID-19, by passenger or any other person, including claims and damages due or allegedly due to inaccurate test results (including possible false negative test results) and/or the negligence of any Independent Contractor providing any medical screening or testing services, laboratory services, medical evaluation, diagnosis, treatment, advice, and/or recommendations, or any supplies and services for sanitation purposes.
**Lindblad Expeditions will also require all Crew to be vaccinated, with limited exception for individual Crew members who are unable to obtain vaccines due to limitations in their country of residence. All Crew will be required at all times to strictly comply with Lindblad Protocols which require, among other things, multiple negative tests and quarantine prior to entering service, routine continued testing, mask-wearing, and restrictions interacting and engaging with anyone outside the Lindblad Expeditions voyage. Flu vaccination will be required prior to flu season in the operating region.
Good Faith Plan
We share your yearning for future experiences, and we also understand your need for peace of mind. See how we are protecting your financial investment in travel, too.
Get Details