As a Naturalist for Lindblad Expeditions, Jamie Coleman has traveled around the world. "Our incredible ships take us to some truly inhospitable places, yet wherever we go, we are never too far from seabirds, especially on our Arctic itineraries," he explains.

After spending two years doing research on Farne Islands, UK, which is home to 150,000 seabirds, Coleman has developed an obsession with them. "These animals are some of the most impressively adapted on this planet. They must be able to navigate and travel thousands of miles over an open ocean in search of food, exposed to treacherous storms and blinding sunlight." Get Inspired By Photos, Videos, Webinars, Stories, And Exclusive Offers. Sign Up

Fortunately, as Coleman shares, they haven't mastered breeding at sea, meaning that millions must come ashore once a year. Many of them choose to do this in the Arctic, giving curious travelers the chance to observe them at closer range.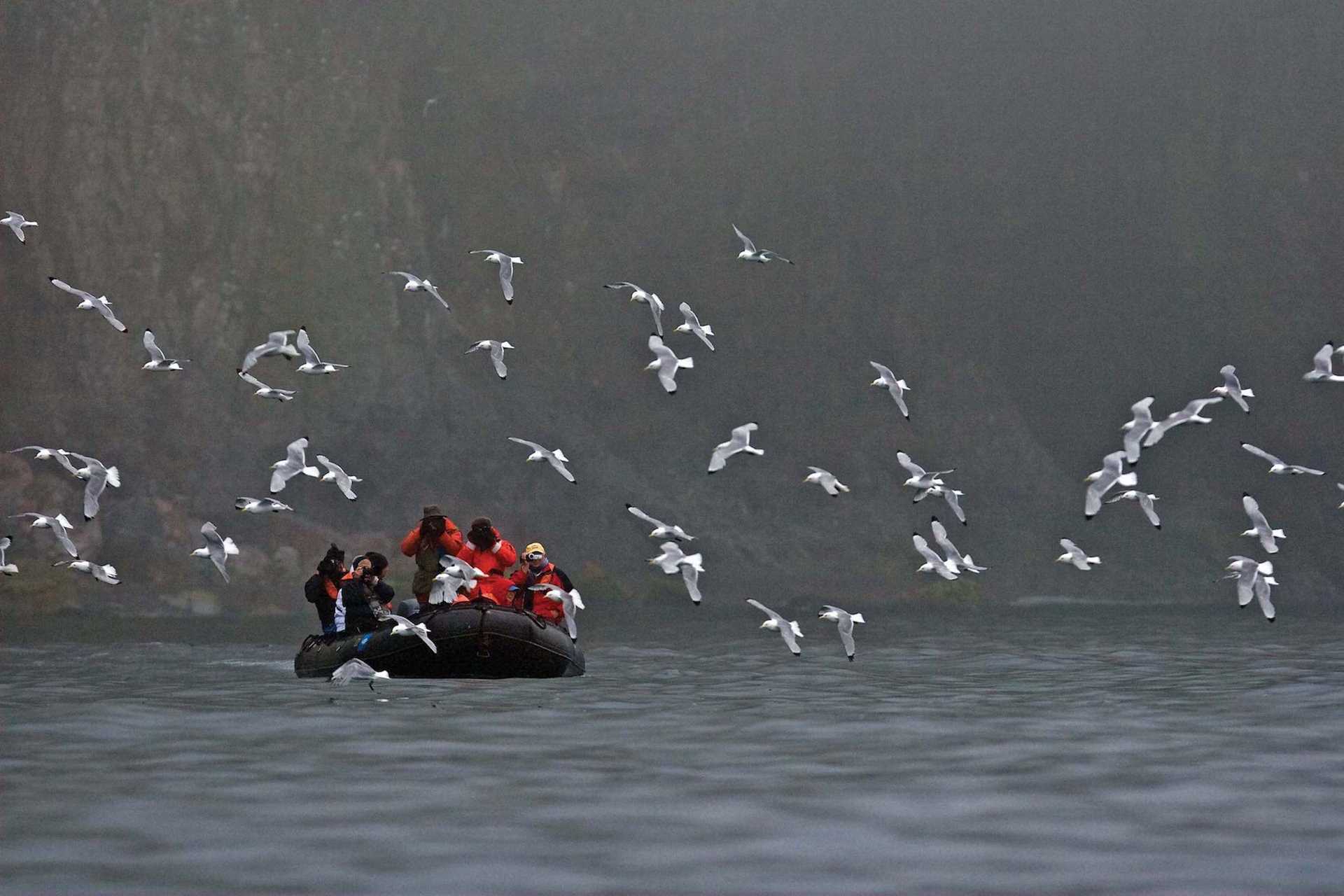 Seabirds are very particular in where they will nest, often needing cliffs, protection from predators, and access to food—therefore where there's a few, there are normally thousands. Even better, they tend to gather in fairly picturesque locations ideal for photo ops. These breeding aggregations are a sensory overload, with skies sometimes filled with an abundance of several different species all rushing to tend to their young before the winter sets in, and the sound that accompanies this sight can only be trumped by the smell, which is truly unforgettable!

Here, Coleman gives us a look at some of the most common and exciting seabird species we encounter on our expeditions in the Arctic, everywhere from Svalbard and Greenland to Iceland, the Canadian High Arctic and beyond.